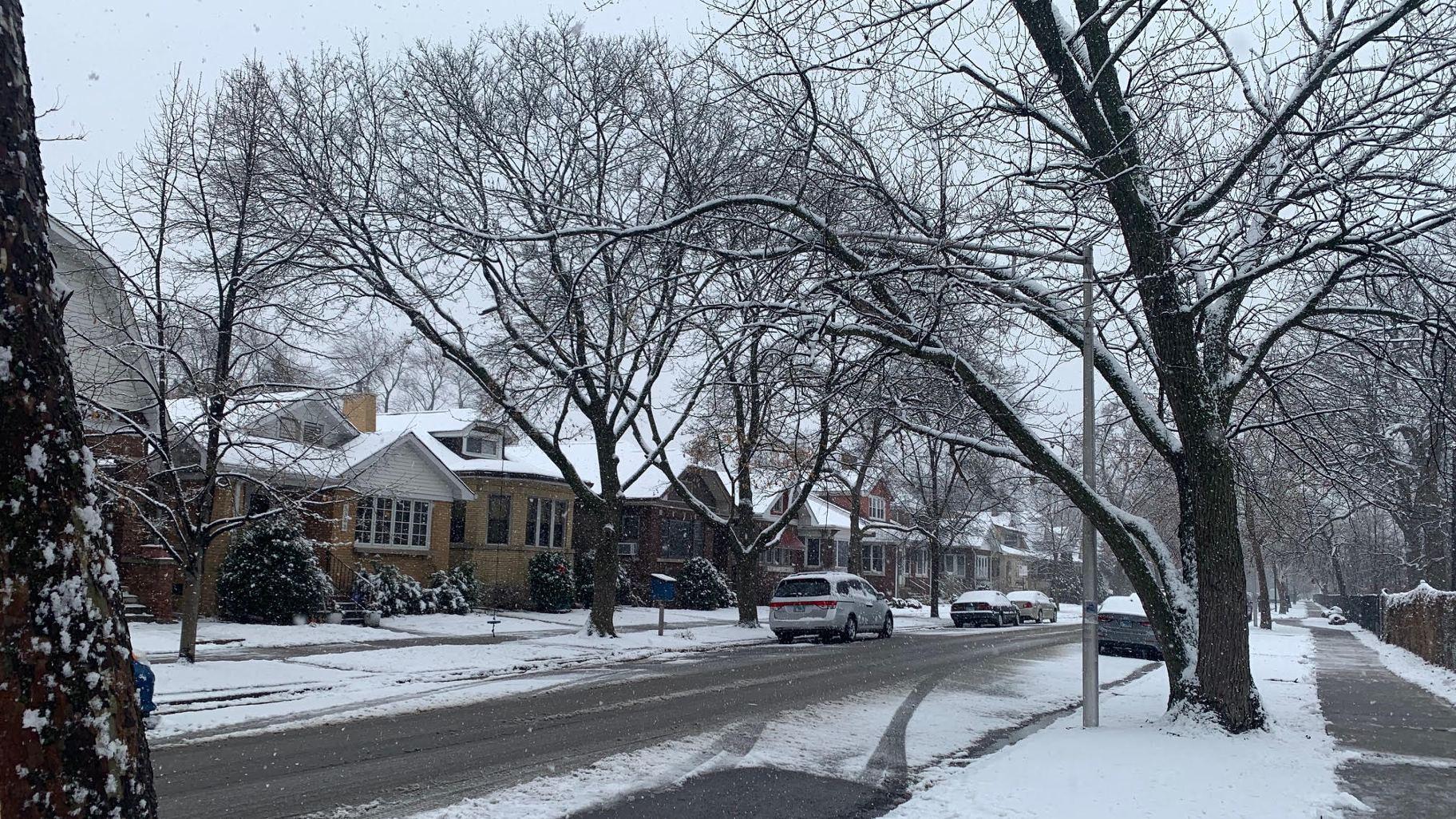 (Dan Lambert / WTTW News)
At some point Friday, it will probably rain or snow, but how much of which form of precipitation will fall, and where, forecasters still can't say with confidence.
"Fraught with uncertainty" is how meteorologist Ricky Castro, of the National Weather Service Chicago office, described the weather system that's bearing down on the Chicago region. A winter storm watch starts at 10 a.m. Friday and remains in effect through Friday evening.
Chicago could get 3 inches of snow, and maybe up to 6 inches, depending on whether the system swings north or south, with the evening commute likely to be messier than the morning.
Among the unknowns: When will rain turn over to snow? And once it does start snowing, how intensely will the flakes fall?
The angle of the sun in March, along with temperatures above freezing, could keep snow from sticking to pavement, Castro said. But heavy, intense snow rates could overwhelm even warmer pavement and lead to accumulation.
The band of the heaviest snow could be quite narrow, he said, and people could find widely varying conditions within five to 10 miles.
Whatever snow does fall, it will be wet. Gusty winds are predicted to reach 45 miles per hour; when coupled with heavy, wet snow, the conditions are ripe for power outages, Castro said.
The overall message is to be prepared — for something.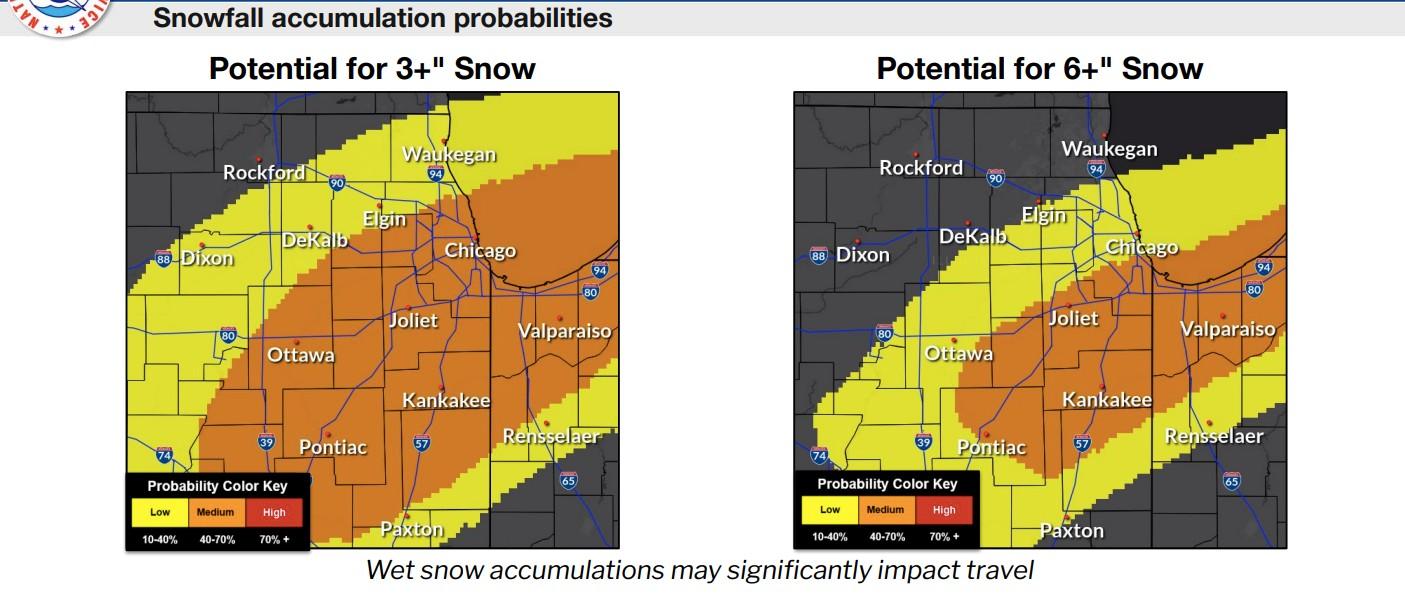 (National Weather Service Chicago)
Contact Patty Wetli: @pattywetli | (773) 509-5623 |  [email protected]