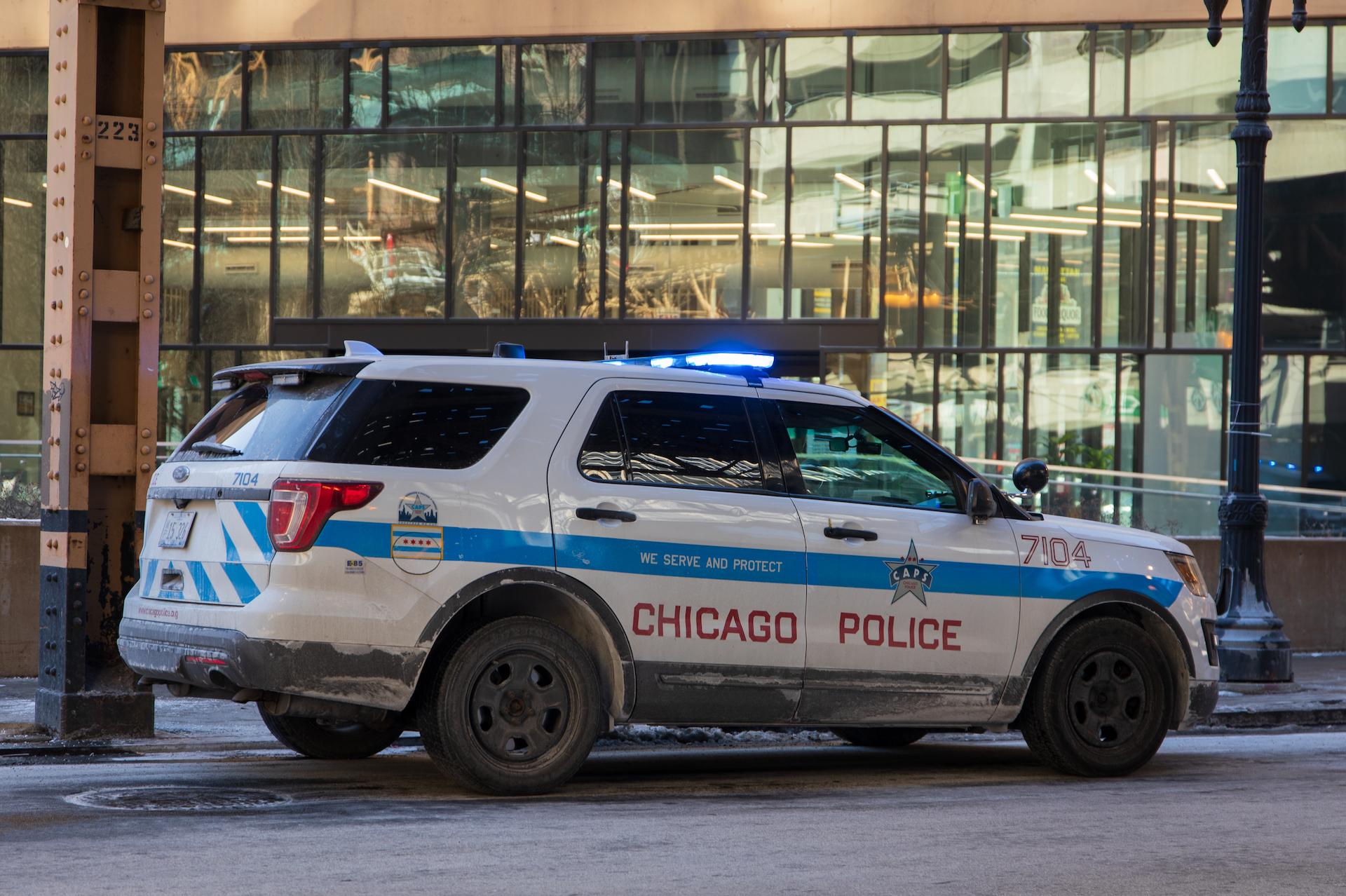 (Michael Izquierdo / WTTW News)
A ride-hailing driver was among five people killed by gunfire over the President's Day holiday weekend in Chicago.
According to Chicago Police Department figures, 16 people were shot in 15 separate incidents between 6 p.m. Friday and 11:59 p.m. Monday.
That included a 31-year-old ride-hailing driver who was shot along with his 34-year-old male passenger just after 9 p.m. Monday in the 1000 block of West Roosevelt Road. Police said their vehicle was stopped at a red light when four males in a silver SUV pulled alongside and opened fire. The driver was struck in the torso and died, while the passenger was struck in the legs. He was hospitalized in fair condition.
A 45-year-old man was found on the sidewalk with multiple gunshot wounds in the 1200 block of West 73rd Place just before 7 a.m. Saturday. He was hospitalized, but died of his wounds.
A 35-year-old man was fatally shot at around 3 p.m. Sunday in the 7900 block of South Marquette Road. He was pronounced dead on scene.
About an hour later, a man was killed in the 7800 block of South Phillips Avenue. Police said he was on the sidewalk when he sustained multiple gunshot wounds to the body by an unknown offender.
A 26-year-old woman was found dead of a gunshot wound to the head inside a home in the 5500 block of West Diversey Avenue around midnight Sunday night. Police said no one is in custody, but the shooting may have been domestic in nature.
Two teens and a 1-year-old girl were also killed in a shooting Sunday on the I-57 expressway near 111th Street in Chicago. Those victims have since been identified through Cook County Medical Examiner's Office records as 13-year-old William Smith, 19-year-old Nasir Hall and 1-year-old Amara Hall. They were not included in the CPD shooting data because expressways fall under the jurisdiction of the Illinois State Police.
Contact Matt Masterson: @ByMattMasterson | [email protected] | (773) 509-5431
---