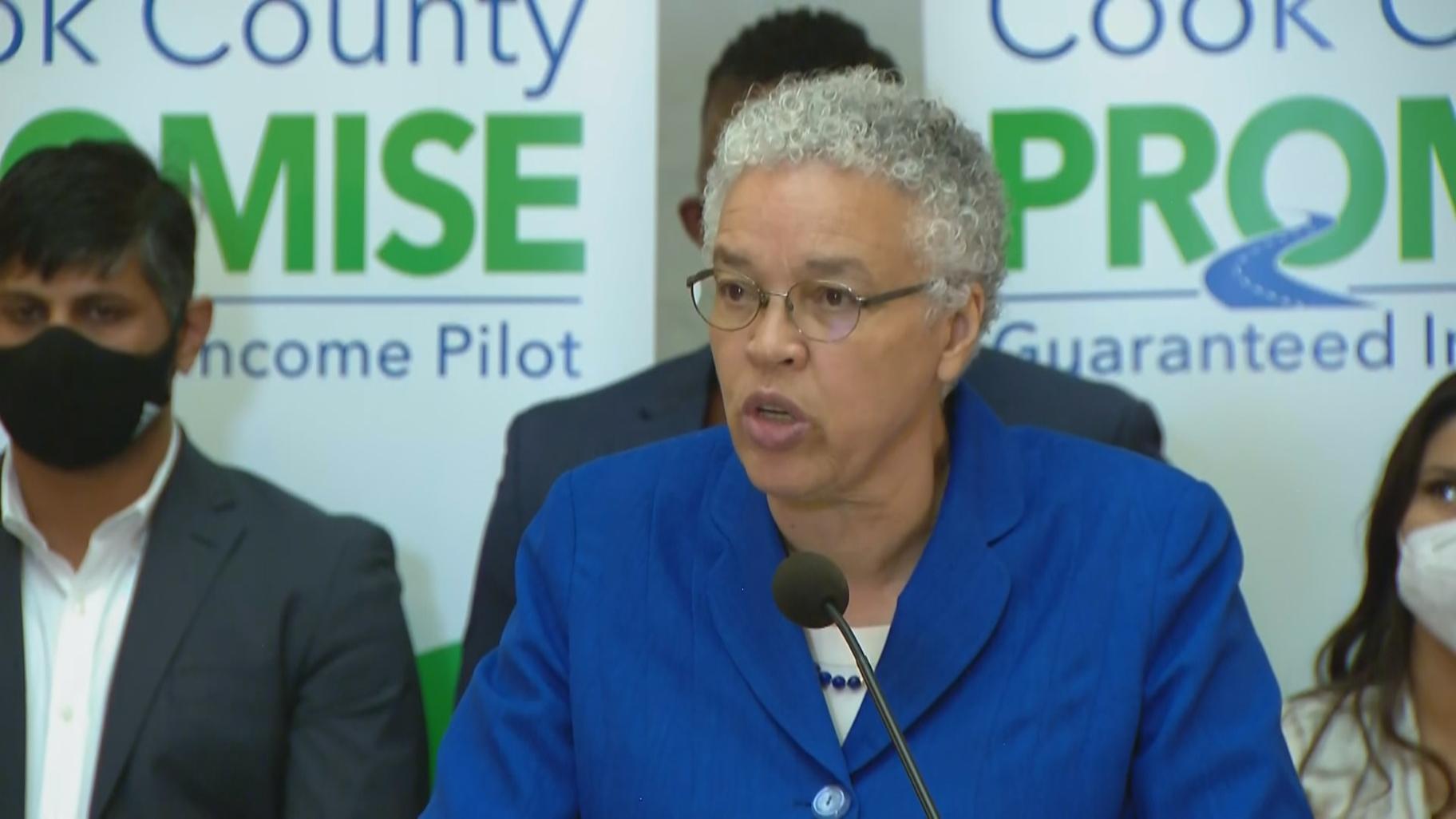 Cook County Board President Toni Preckwinkle speaks about the county's cash assistance program on May 18, 2022. (WTTW News)
The nation's largest test of whether a universal basic income can reduce poverty is underway, Cook County Board President Toni Preckwinkle said.
More than 233,000 Cook County residents applied to be part of the $42 million program, and all 3,250 households that won a lottery to participate in the two-year program got the first of 24 $500 monthly payments by the end of January, officials said.
"We trust that participants will use this assistance to build a financial foundation for themselves and their families," said Preckwinkle, who has vowed to make the program — funded by federal funds designed to address the economic damage caused by COVID-19 pandemic — permanent.
Half of participants earned $21,000 or less annually, and 58% of households that are participating in the program include children, according to data released by Preckwinkle's office. The federal government sets the poverty line at $26,500 for a family of four. 
More than half of participants have jobs, officials said. Nearly one-third of participants have delayed medical care because they couldn't afford it, and 15% have a disability, according to county data.
Approximately 51% of participants told officials they were Black or African American, while 24% of applicants told officials they were Latino or Hispanic, officials said. Approximately 83% of participants live in suburban Cook County, according to data.
Chicago officials are also testing a guaranteed income program by sending $500 to 5,000 households for one year. More than 176,000 Chicagoans applied for that program, which began in July.
Contact Heather Cherone: @HeatherCherone | (773) 569-1863 | [email protected]
---