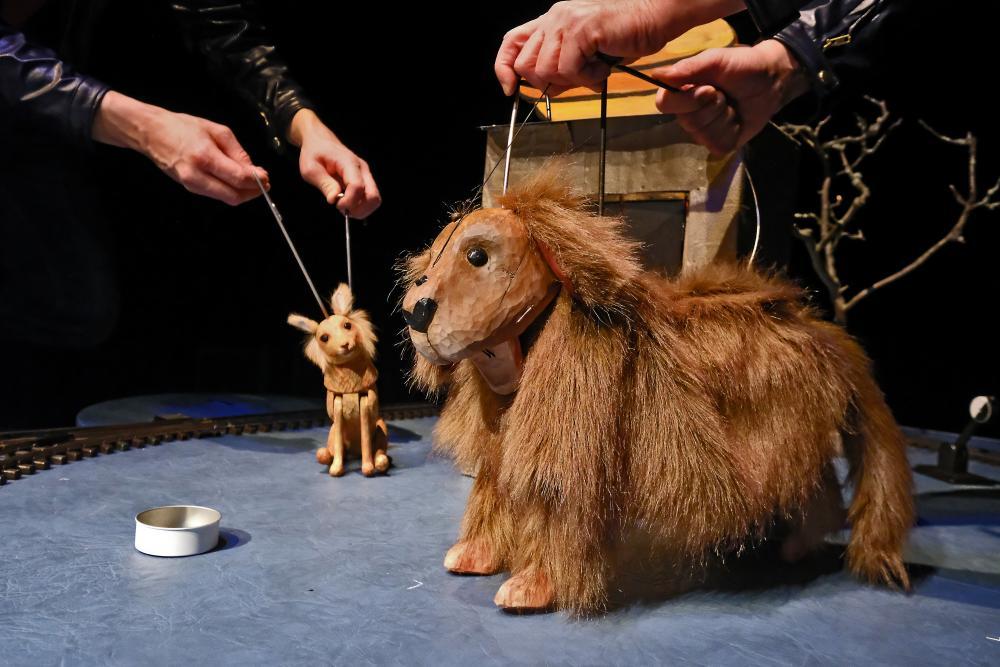 Performance of "Choo. Choo. Whistle. Woof." (Photo by Josef Ptáček)
1. Imagine
For a dozen days, puppets take over stages big and small as the Chicago International Puppet Theater Festival returns. More than 100 performances and events are on tap. The festival features an array of puppetry styles from bunraku to shadow, to crankie scroll and more. A series of puppetry workshops for working artists will also be held as part of the fest's Free Neighborhood Tour.
Details: Performance times, costs and locations vary through Jan. 29
---
2. Shop
Fresh produce, honey, baked goods and body care products are among the items for sale at Plant Chicago's Winter Market, featuring a variety of local small businesses dedicated to sustainability. 
Details: 11 a.m.-3 p.m. Saturday at Plant Chicago, 4459 S. Marshfield Ave. Free, registration requested / MAP
---
3. Pen
Celebrate the Lunar New Year with calligraphy. According to the Heritage Museum of Asian Art, it's tradition for people to post calligraphy characters on red paper with new year's wishes on walls, windows and doors as part of celebrations.
Details: 2-3 p.m. Saturday at the Heritage Museum of Asian Art, 3500 S. Morgan St. $10 / MAP
---
4. Believe
Experience the magic at Disney on Ice: Frozen & Encanto as two hit films take to the ice. Join Anna as she searches for her sister Elsa and works to stop eternal winter from coming, and celebrate the love of family with Mirabel and her sisters, Isabela and Luisa, as they sing and dance.
Details: Shows 7 p.m. Thursday; 10:30 a.m. and 7 p.m. Friday; 11 a.m., 3 p.m. and 7 p.m. Saturday and Sunday through Feb. 5 at the Allstate Arena, 6920 M. Mannheim Road, Rosemont. $25 and up / MAP
---
5. Explore
Dog sled demonstrations, puppet parades and winter crafts are among the activities on tap for the Chicago Park District's Polar Adventure Days. Learn about winter wildlife, sip hot cocoa by a bonfire and trek across Northerly Island's natural area. Find out more from our "Latino Voices" conversation.
Details: Noon-3 p.m. Saturday at Northerly Island, 1521 S. Linn White Drive. Free / MAP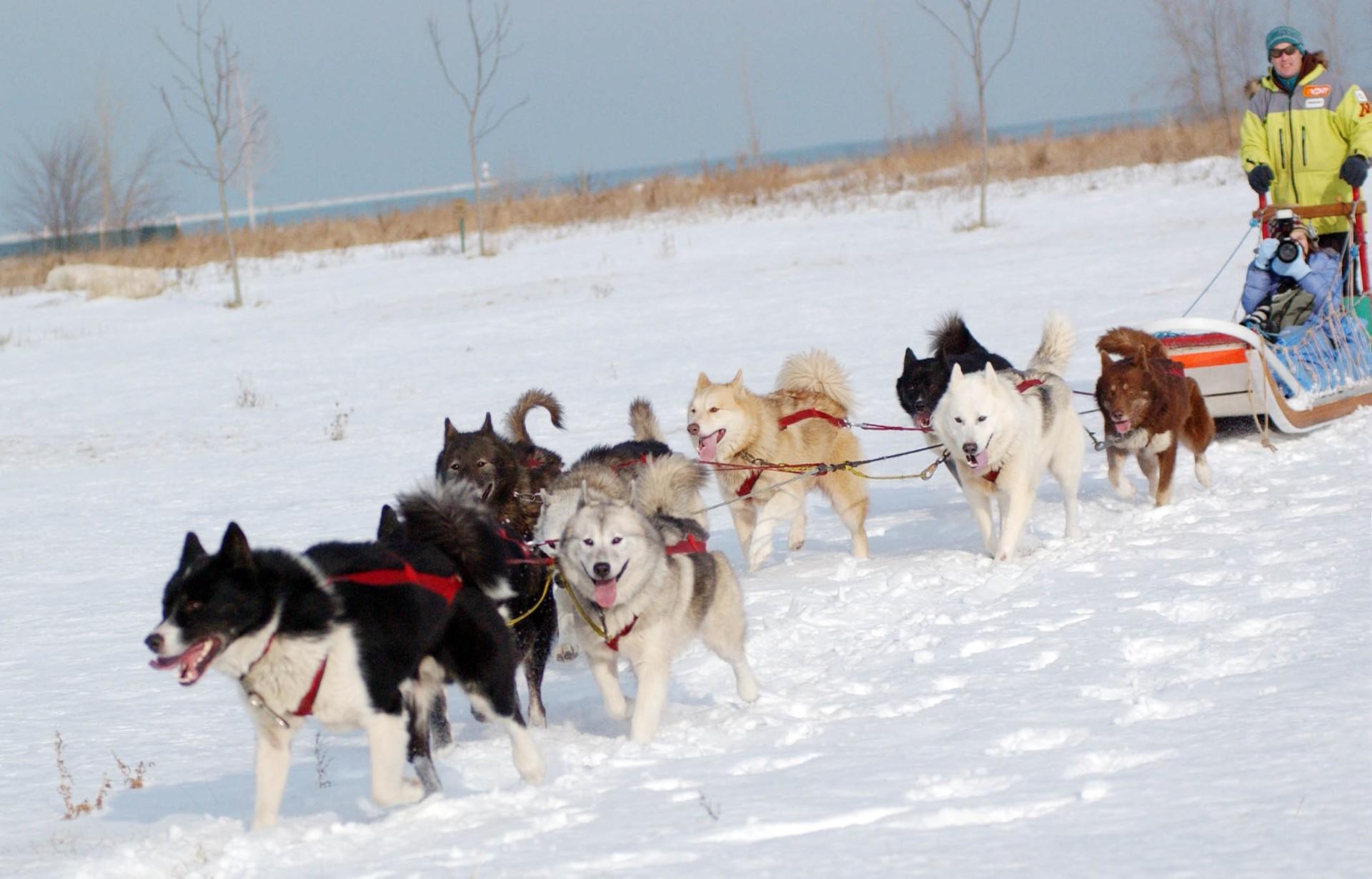 (Chicago Park District)
6. Dig in
Ready for spring? Get garden ready at the Adopt a Garden Bed event in Pullman. Hosted by the Historic Pullman Garden Club and National Park Service, ranger Grace Kruse will lead the event, which is slated to be the first of a three-part winter series.
Details: 2 p.m. Sunday at the Pullman National Historic Park Visitor Center, 610 E. 111th St. Free / MAP
---
7. Uncover
More than 100 paintings, drawings, prints, photos and film clips from public and private collections across the globe are on display in "The First Homosexuals: Global Depictions of a New Identity, 1869-1930." The exhibit showcases some of the very first "self-consciously queer art," according to the gallery, which plans to showcase 250 works in 2025 as part two of this exhibit.
Details: Noon-7 p.m. Friday; 10 a.m.-5 p.m. Saturday through Jan. 28 at Wrightwood 659, 659 W. Wrightwood Ave. $15, advance tickets required / MAP
---
8. Ring
Sunday marks the Lunar New Year. Usher in the year of the rabbit with a carillon concert at Rockefeller Memorial Chapel featuring traditional Asian tunes.
Details: 5 p.m. Sunday at The University of Chicago Rockefeller Memorial Chapel, 5850 S. Woodlawn Ave. Free / MAP
---
9. Appreciate
Time is a central theme in the exhibit "Chicago Works: Gregory Bae," including scenes of paused time such as clocks ticking in place and a tire spinning atop a treadmill. Bae is described as a central fixture and connective force within Chicago's artist community. Artists Josh Dihle, Mika Horibuchi and Tony Lewis will discuss Bae's work and share stories of his past projects and community organizing.
Details: Roundtable 3 p.m. Sunday. Pay-what-you-can, $20 suggested price; Exhibit 10 a.m.-5 p.m. Wednesday-Sunday; 10 a.m.-9 p.m. Tuesday; closed Monday; through March 12 at the Museum of Contemporary Art, 220 E. Chicago Ave. $8 for students; $15 for adults; free for MCA members and anyone ages 18 and under / MAP
---
10. Sample
More than 300 local eateries serve up their best dishes for Chicago Restaurant Week. For a list of participating restaurants or to search for restaurants based on cuisine or location, click here. Reservations aren't required for the 17-day celebration but are strongly encouraged.
Details: Friday through Feb. 5. Prix fixe meus start at $25 for brunch or lunch; $42-$59 for dinner. Hours and locations vary.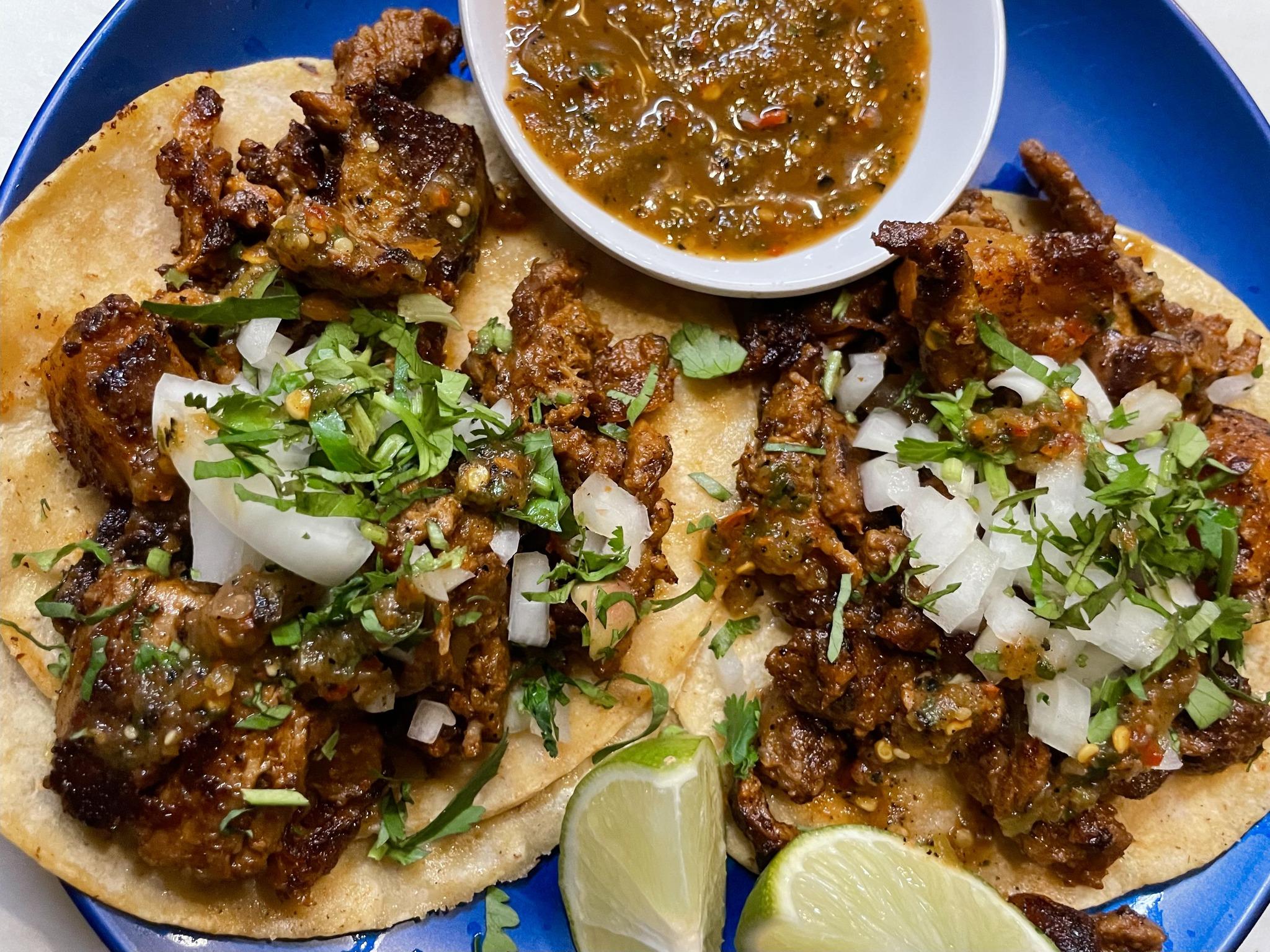 (Aztec Dave's Cantina & Food Truck / Facebook)
Events listed are subject to change. We recommend double-checking times and locations before you head out the door. Want to share your upcoming events with us for consideration in a future roundup? Send us an email.
---