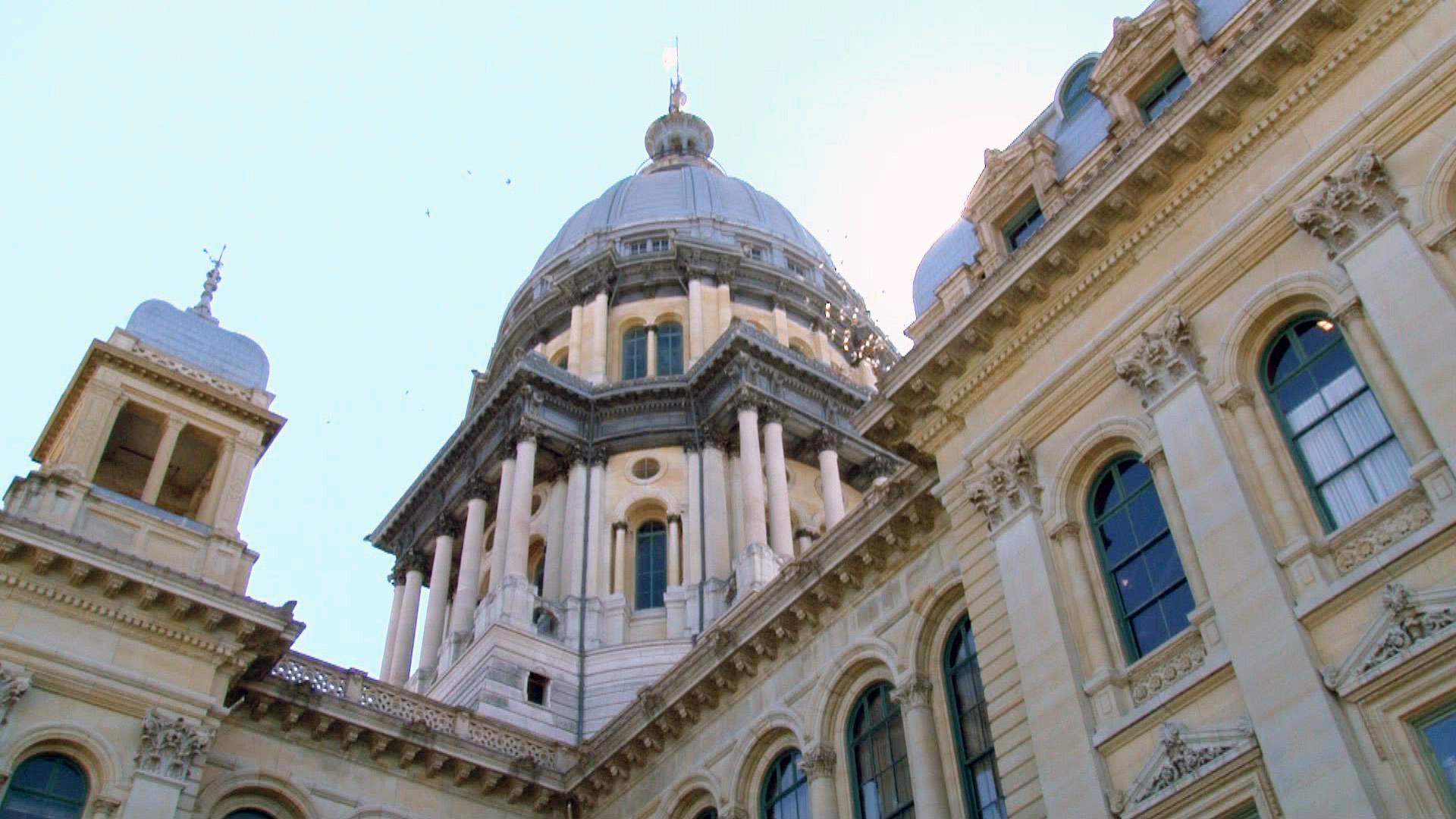 (WTTW News)
Illinois will provide legal protections to the swell of out-of-state residents seeking abortion care in the state since the overturning of Roe v. Wade, per a law Gov. J.B. Pritzker signed Friday, days after its passage by Democrats in the state legislature.
The law also expands the number of health practitioners who can provide certain types of abortions; requires Illinois public entities to cover abortion, gender-affirming and HIV-prevention drugs as part of health insurance; and establishes legal criteria for ensuring parental autonomy in reproductive technology such as in vitro fertilization (IVF).
"Reproductive care is health care," Pritzker said Friday at the Chicago bill-signing event. "A medical decision should be made between a patient and their health care provider, no one else. Every single person regardless of gender, sexuality, race and economic status has the right to privacy and bodily autonomy. And when people come to Illinois to exercise those rights, they will be welcomed and protected. That's what this historic bill stands for."
Pritzker said a "war" is "being waged on women's bodies by zealots on the right."
With its decision in Dobbs v. Jackson Women's Health Organization in June, the U.S. Supreme Court reversed the constitutional right to an abortion that had been established in 1973 with Roe, thus leaving the regulation of abortions to the states.
At least a dozen states now have near-total bans on abortions, according to the Guttmacher Institute, which tracks reproductive care policies — though the group expects that number will double pending further court and legislative actions.
Lambda Legal attorney Kara Ingelhart said Arkansas and Alabama are among states with "ugly laws" that "have threatened to reach across state borders and impact Illinois families and health care providers. But with the new law (HB4664 / Public Act 102-1117), she said, Illinois is now a "safe haven."
The law seeks to protect abortion patients and providers for activity in Illinois from potential retaliation by states where abortion is illegal. The law commits that Illinois will not comply with criminal and civil subpoenas, summons or extradition requests related to reproductive or gender-affirming care.
The bill also prohibits someone from using Illinois' Wrongful Death Act to assert a legal claim tied to a lawful abortion and establishes that health care providers, hospitals and other medical facilities cannot be punished for providing abortions or related reproductive services.
"People are being forced to travel thousands of miles to receive medical care," Illinois House Speaker Emanuel "Chris" Welch said. "Miscarriages and atopic pregnancies have been turned into life-threatening experiences. And young girls are being forced to bear children of their abusers. That's just wrong."
Republican state Rep. Adam Niemerg, of Dietrich, called the plan "monstrous" and said in a statement that providing immunity in wrongful death lawsuits and allowing "unqualified medical personnel" to perform abortions is dangerous.
"There does not seem to be any restrictions on abortion that the majority party would ever support," Niemerg said. "This legislation goes far beyond merely allowing abortion to be legal in Illinois. The leaders in the House and the Senate are actively promoting abortion and even taking the extreme position to provide legal immunity to abortion providers. The message we are sending abortion providers is it does not matter what kind of sanctions other states have placed on you and if a woman in your care dies, you can't be sued."
Republicans and anti-abortion groups fought the package, with former GOP nominee for governor Darren Bailey calling it "evil."
"It is shameful that the Illinois legislature continues to skirt the democratic process by passing sweeping abortion legislation in this way," Illinois Right to Life's director Mary Kate Zander said in a press release. "This process was totally lacking in transparency and provided no time or opportunity for feedback from the public. From my perspective, it's a tell. They know that their constituents don't support this garbage legislation."
The law looks to ease strain on abortion providers struggling to keep up with the inflow of patients seeking abortion refuge in Illinois by allowing more health care professionals to provide abortions.
Advanced practice nurses and physician assistants in Illinois with proper training will now be permitted to perform aspiration (or suction) abortions, the most common type of in-clinic abortions, as long as general anesthesia is not required for the procedure.
In order to better facilitate health care providers from Wisconsin, Missouri and other neighboring states to offer abortion services in Illinois, the state's licensing agency will offer an expediated path to temporary licenses to professionals who want to provide abortion care in Illinois and via telehealth.
Also in an effort to expand care, birth centers that currently focus on childbirth will be able to provide the full spectrum of reproductive care, and the Illinois Department of Public Health is to offer grants for abortion services training.  
"With the passage of the Patient and Providers Protection Act, Illinois once again leads the charge to destigmatize and protect the right to basic reproductive health care and to care for people who need access to that care, no matter who they are or where they're from," Chicago Abortion Fund director Megan Jeyifo said. "Abortion care, gender affirming care, assisted reproduction, contraceptive access, pap and PREP access — all health care that should be destigmatized, decriminalized and accessible to all. That is the commitment that this piece of legislation is making to our most vulnerable communities."
Other provisions expand patient access to medicines and other therapies.
The law requires local government employers (including schools) to offer insurance plans that cover birth control, abortion, the PEP/PrEP HIV-prevention drugs and gender-affirming care. The law also states those medicines must have no cost to the consumer.
The inclusion of gender-affirming medicine was a touchpoint for critics but a cornerstone for backers, including sponsoring state Rep. Kelly Cassidy, D-Chicago.
There's an "intrinsic and inseverable link between reproductive freedom and LBGTQ+ rights," Lambda Legal's Ingelhart said. "Neither can be adequately defended or progressed without the other."
Insurance companies cannot charge a higher fee if a patient has to receive care out-of-network because an in-network health care provider refuses to provide abortion or other care, citing moral objections under Illinois' Health Care Right of Conscience Act.
At Friday's bill signing, Illinois Attorney General Kwame Raoul committed to using "every legal tool we have to defend bodily autonomy."
"While Illinois provider and support networks have stepped up, anti-choice states seek to expand the reach of their retrogressive policies beyond their own borders," Raoul said. "They want to ignore our sovereignty and pass laws that allow them to reach into Illinois and instill fear, curb access to abortion and punish patients and providers. No health care providers should fear losing their license for providing safe and legal medical services, and no person should fear that their private health care information will be weaponized against them."
The law's signing comes after six months of negotiations.
One June 24, when the Dobbs decision was announced, Pritzker promised to call a special session within weeks to enshrine abortion protections in state law. Instead, that didn't happen until a half-year later. Proponents said they needed time to craft a plan and to weave in adaptations to constantly changing legal intricacies.
Raoul predicted states that have outlawed abortion will move to also limit access to HIV treatment, gender-affirming care and other "attacks."
Rep. Cassidy said Illinois must be prepared to take future action.
"We will have to respond to the new ways that bully states will come up with to attack patients and providers," Cassidy said. "We have to continue to build our combat capacity to meet the demands for care in both the reproductive and gender-affirming care spaces. We have to continue to seek solutions to protect the patient privacy of patients and providers through examining our data privacy and retention laws."
Follow Amanda Vinicky on Twitter: @AmandaVinicky
---