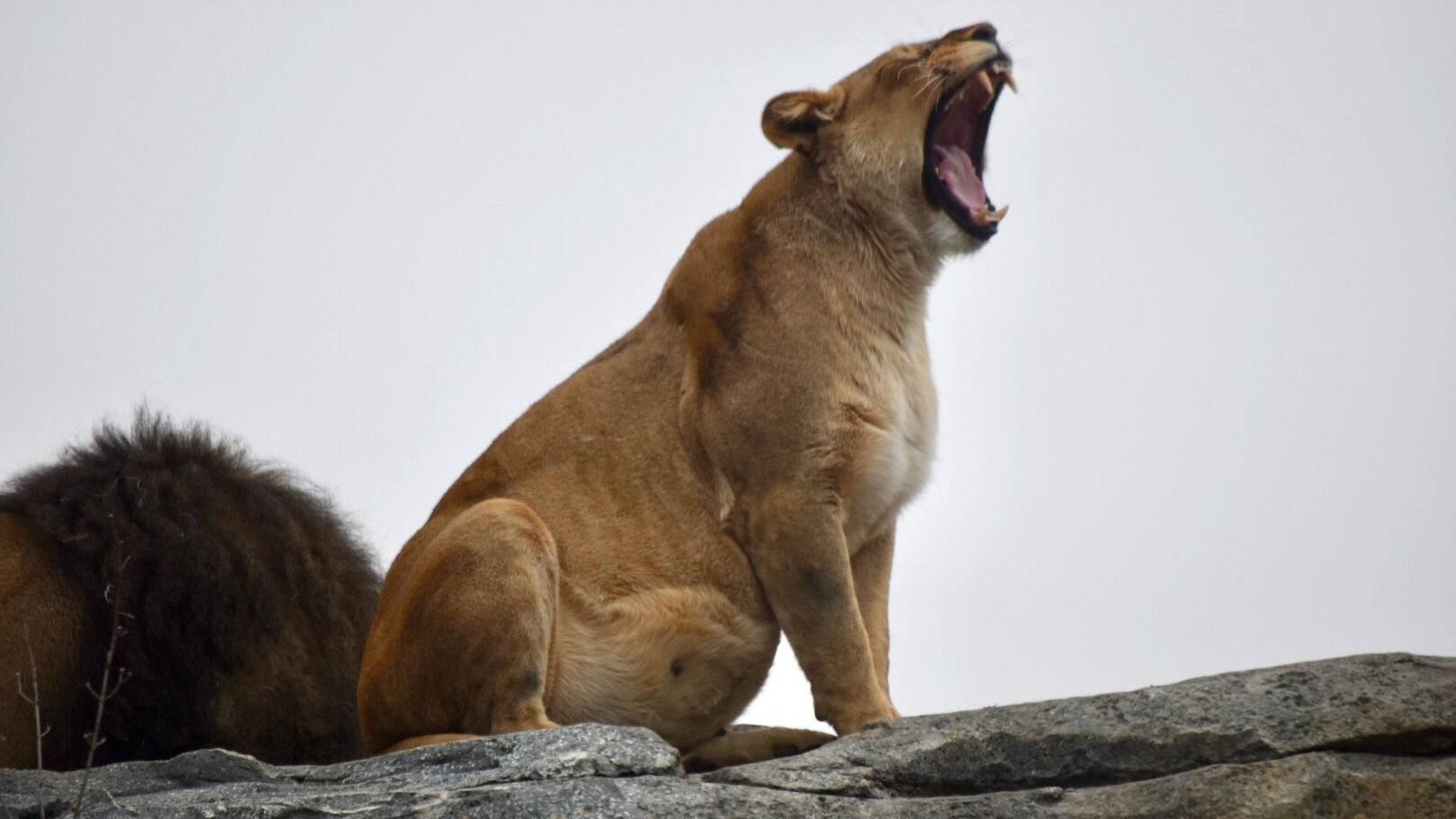 Zari, just days before giving birth. (Lincoln Park Zoo / Twitter)
Lincoln Park Zoo announced it welcomed not one, not two, but three lion cubs on Monday. 
The zoo had been on lion watch since early December, when staff confirmed 4-year-old African lion Zari was pregnant. An ultrasound in recent days showed at least two cubs.
The new arrivals all appear healthy and, in a good sign, all began nursing within their first hours, according to the zoo. There's no word yet on the cubs' sex or names.
The cubs and Zari will be kept behind the scenes in the cubs' first weeks.
This is Zari and partner Jabari's second successful birth in the last 12 months (gestation for lions is roughly 110 days). The new cubs join big brother Pilipili, who was born in March 2022. 
Lion populations have declined for the past 100 years, with fewer than 20,000 remaining. Lincoln Park Zoo is a partner of the KopeLion Project based in the Ngorongoro Conservation Area in northern Tanzania.
Look for updates about the cubs on the zoo's social media channels. 
Contact Patty Wetli: @pattywetli | (773) 509-5623 |  [email protected]
---