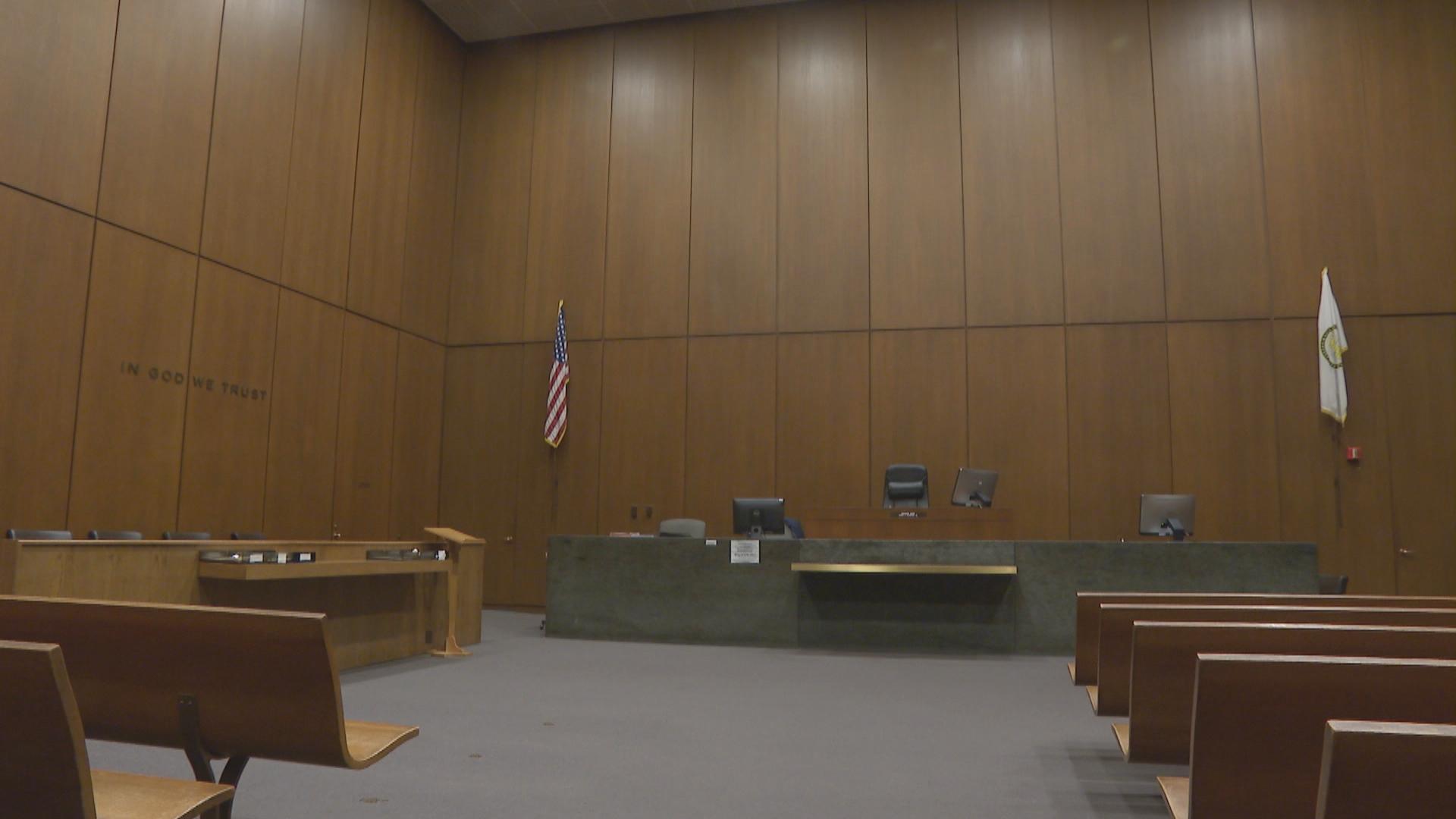 (WTTW News)
Update, Dec. 31, 2022: Illinois Supreme Court Pauses Plans to Eliminate Cash Bail System on Eve Before Taking Effect
---
As the calendar turns to 2023, Illinois was set to become the first state in the U.S. to completely eliminate cash bail for defendants awaiting criminal trials.
A last-minute judge's ruling on a lawuit filed be a group of state's attorenys has changed those plans in dozens of counties, but cash bail is still set to go away in many parts of the state this weekend. 
When the Pretrial Fairness Act — a section of the Illinois SAFE-T Act passed two years ago — goes into effect Jan. 1, those charged in criminal cases will no longer have to pay any cash in order to be released from jail while they wait for their trial in dozens of counties across Illinois.
Advocates of this change have said it's long overdue as cash bail punishes those who were forced to remain in jail simply because of their finances. But critics argue the shift will put dangerous people back on the street.
WHAT IS THE SAFE-T ACT?
In the wake of the police murder of George Floyd in Minneapolis in 2020, Illinois lawmakers began working to enact criminal justice reforms statewide in what would eventually lead to the creation of the Safety Accountability Fairness Equity-Today, or SAFE-T Act.
Signed into law in February 2021 by Gov. J.B. Pritzker, this act — which is more than 750 pages long — contains numerous changes for law enforcement agencies and the court system, including requirements for officers to wear body-worn cameras, training standards and additional assistance for crime victims and their families.
But the change that has gained the most attention since the act's passage — the Pretrial Fairness Act — will eliminate pretrial cash bail for those facing criminal charges across Illinois.
WHAT IS BAIL?
When someone is arrested for a crime, a judge can decide whether that person is eligible to be released from jail as their case plays out if they post a certain amount of money. That amount (bail) is paid as a means of ensuring the defendant will continue showing up for their court hearings and eventual trial, if the case gets that far.
If the defendant stops appearing or flees the jurisdiction, that bail payment can be revoked by the court. Otherwise, the defendant can be refunded the money they paid at the conclusion of their case.
There are different types of bail in Illinois that require different types of payment. Under an I-bond, or personal recognizance bond, a defendant would not have to post any money to be released. Under a D-bond, a defendant would have to pay 10% of the set amount — so if a judge issues a $100,000 D-bond, that defendant would have to put up $10,000.
There's also a C-bond, or cash bond, which requires a defendant to pay the full bail amount.
When the Pretial Fairness Act takes effect, this process will end, though defendants currently held on cash bail in counties covered by the judge's ruling will likely remain incarcerated for now.
WHY IS CASH BAIL GOING AWAY?
For years, reform advocates have said cash bail unfairly punishes poor defendants by keeping them locked up in jail before trial — not because of any risk they pose — but simply because they cannot afford to pay their set bail amount.
Under the current system, when someone is arrested for a crime, they appear before a judge who decides whether that person must remain incarcerated or whether they can be released from jail while awaiting trial.
In Cook County, this is currently done through a risk assessment that is similar to a background check.
If a judge determines someone does pose a significant risk, they can be ordered to remain in jail until their trial. But other defendants can be issued a cash bond, which means they must post a certain amount of money to secure their release from jail.
Beginning Jan. 1, 2023, when the Pretrial Fairness Act takes effect, that will no longer be the case.
"Whether someone is a threat to someone, or a specific community … if someone is a flight risk or has a history of possibly missing court, other than that … if they don't pose a threat to someone, they're not a serious risk, they can go back to their life," state Sen. Robert Peters, D-Chicago, who sponsored the bill, said earlier this month during an episode of "Chicago Tonight."
People arrested for certain crimes — including first- and second-degree murder, predatory criminal sexual assault of a child, aggravated criminal sexual assault and criminal sexual assault, robbery and burglary "where this is use of force against another person," residential burglary, home invasion and vehicular invasion — can still be denied pretrial release. 
That decision is made at a judge's discretion based on factors including the defendant's liklihood to flee or any public safety risk they may present.
But in other cases, if a judge decides a defendant does not pose a public safety or willful flight risk, then they will be released without being required to post any money.
Additional amendments have helped to spell out how this process will work.
HOW WILL THIS AFFECT PEOPLE ALREADY IN JAIL AWAITING TRIAL?
Once this change officially takes effect, defendants currently in jail because they couldn't pay their cash bail can request hearings to decide if they should be released. To make this happen, lawmakers included a schedule for when those hearings must occur.
Those defendants who were determined to pose a possible flight risk must be given a new hearing within 60 days of their request, while defendants who may pose a safety risk must have a hearing within 90 days. For the defendants facing low level charges, their hearing must be held within seven days.
HAS THERE BEEN PUSHBACK TO THESE CHANGES?
Yes. The SAFE-T Act, and specifically the elimination of cash bail, was a main point of contention during Pritzker's reelection campaign. In the run up to the November election, his opponent Darren Bailey claimed the SAFE-T Act would "unleash the purge in neighborhoods all over Illinois."
Pritzker and other reform advocates have routinely denied those accusations.
"We put on somewhere between 40 public education campaigns around the entire state to stop the spread of misinformation from stores, from local affiliates, statewide papers, you name it," Garien Gatewood, executive director of the Illinois Justice Project, previously told WTTW News. "We were trying to get the good word out there, the truth about the changes."
While there have already been revisions made and approved to the act, dozens of state's attorneys from counties across Illinois filed lawsuits seeking to ship the act back to the state legislature for additional changes.
Kankakee County State's Attorney Jim Rowe, who filed one of those suits, said the SAFE-T Act amends the state's constitution, which he claims cannot be done without a referendum or constitutional convention.
Others have argued the act was rushed through without input from those most affected by the changes.
"To many in law enforcement, this was a political ambush," McHenry County State's Attorney Patrick Kenneally said in September. "All of a sudden at the 11th hour in lame duck session (in January 2021), they sprung this thing. They strong-armed and excluded prosecutors, as well as police, as well as other people involved in the criminal justice system from any type of negotiations. They forced this thing through and now we're left with the fallout."
On Wednesday night, Kankakee County Judge Thomas Cunnington ruled that pretrial detention portions of the SAFE-T Act are unconstitutional, stating that if legislators had wanted to change provisions regarding eliminating monetary bail, "they should have submitted the question on the ballot to the electorate at a general election."
WHERE WILL THIS TAKE EFFECT ON JAN. 1?
Prior to Cunnington's ruling, cash bail was set to be eliminated statewide. Instead, that process will be put on hold in 65 of Illinois' 102 counties, though Pritzker and Illinois Attorney General Kwame Raoul have indicated they plan to quickly appeal that decision.
"The Act was a 765 page bill passed during a lame duck session under cover of darkness at 4 a.m., affording legislators less than one hour to read it and vote on it, and denying the general public any opportunity to offer comment or input," Rowe said in a statement Wednesday night. "It amended the State Constitution and eroded the constitutional protections of the Victim Rights Act, all while disenfranchising the people of their Constitutional right to vote on such reforms."
Cunnington's ruling, however, does not affect Cook County and other counties that didn't file suit, meaning cash bail will indeed be eliminated in those areas as of Sunday.
Suburban DuPage, Lake and Kane counties are similarly not affected by the lawsuit, while Kendall, McHenry and Will are.
"Despite this ruling, the good news is that the money bond system in Illinois' most populous counties ends on January 1, 2023," Benjamin Ruddell, director of criminal justice reform at the ACLU of Illinois, said in a statement. "This means that while this decision is appealed, many people across the state no longer will be held in jail before trial simply because they lack access to resources necessary to meet a money bond."
Contact Matt Masterson: @ByMattMasterson | [email protected] | (773) 509-5431
---