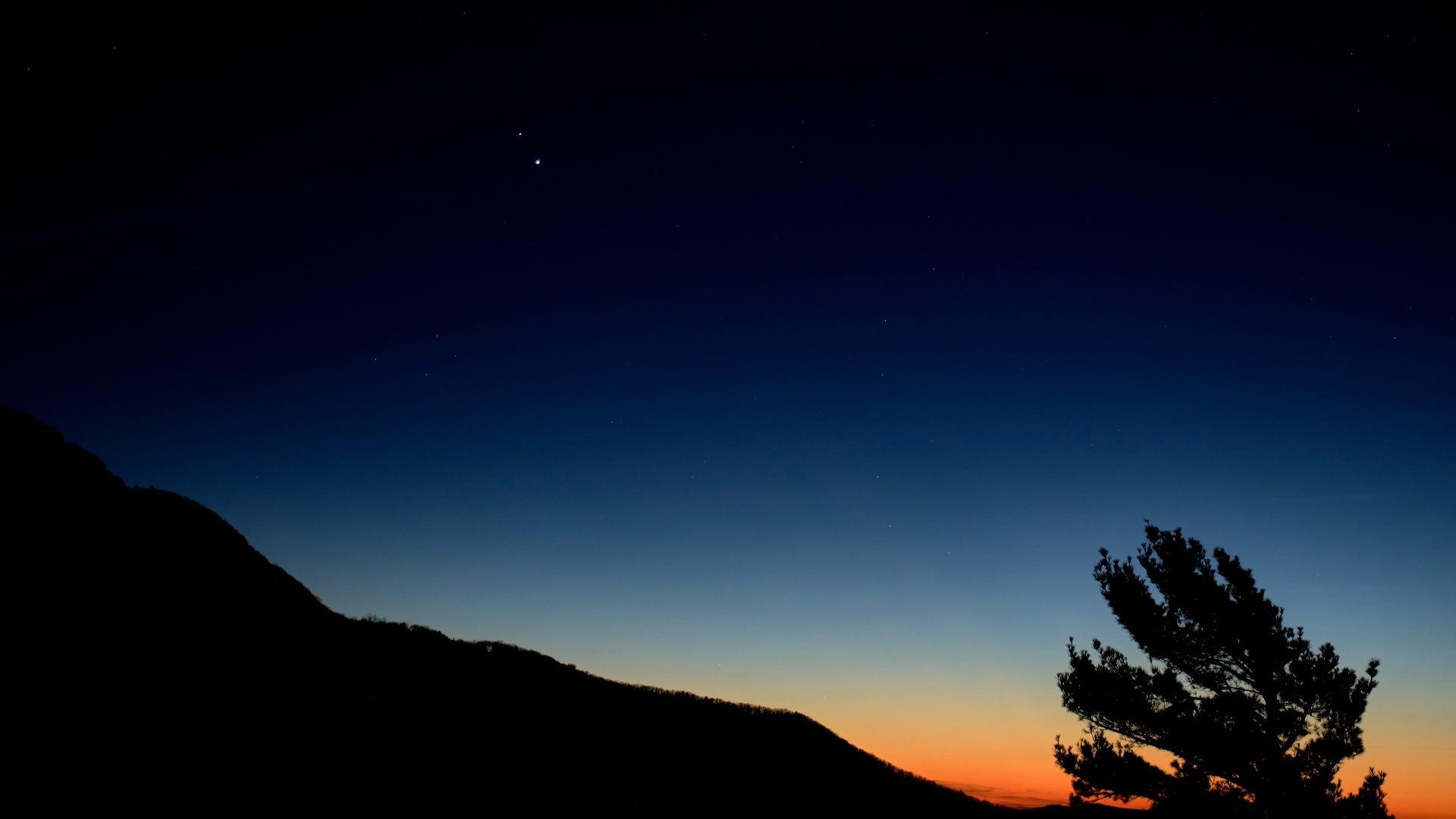 A photo taken on Dec. 13, 2020, shows Jupiter (the bright "star" on the right) closing in on Saturn to the left. (Bill Ingalls / NASA)
Whether you celebrate Christmas or not, the night sky will deliver a gift for everyone on Dec. 24.
Shortly after sunset, the new moon will form a sparkling triangle with Mercury and Venus, low on the horizon.  
You don't need any special equipment to catch this celestial show just after sunset. https://t.co/EIkJ7enwCY

— Astronomy Magazine (@AstronomyMag) December 21, 2022
---
That's just one of the magic tricks the moon and planets have in store. All five naked-eye planets — Mercury, Venus, Mars, Jupiter and Saturn — are visible at year's end. 
Mars, with its signature reddish glow, is easy enough to ID. To locate the other planets, use the moon as your guide. I''ll be hanging out near Saturn on Dec. 26, and will make a move on Jupiter Dec. 28-29. 
Look up to see all 5 bright planets! You can see all 5 bright planets in the evening in December 2022. Mercury and Venus are nearest the sunset.

Read more about how to see all 5 bright planets in December: https://t.co/EeHchcdmo0

John Jardine Goss/ EarthSky. pic.twitter.com/loc2AXpyi2

— EarthSky (@earthskyscience) December 11, 2022
---
Contact Patty Wetli: @pattywetli | (773) 509-5623 |  [email protected]