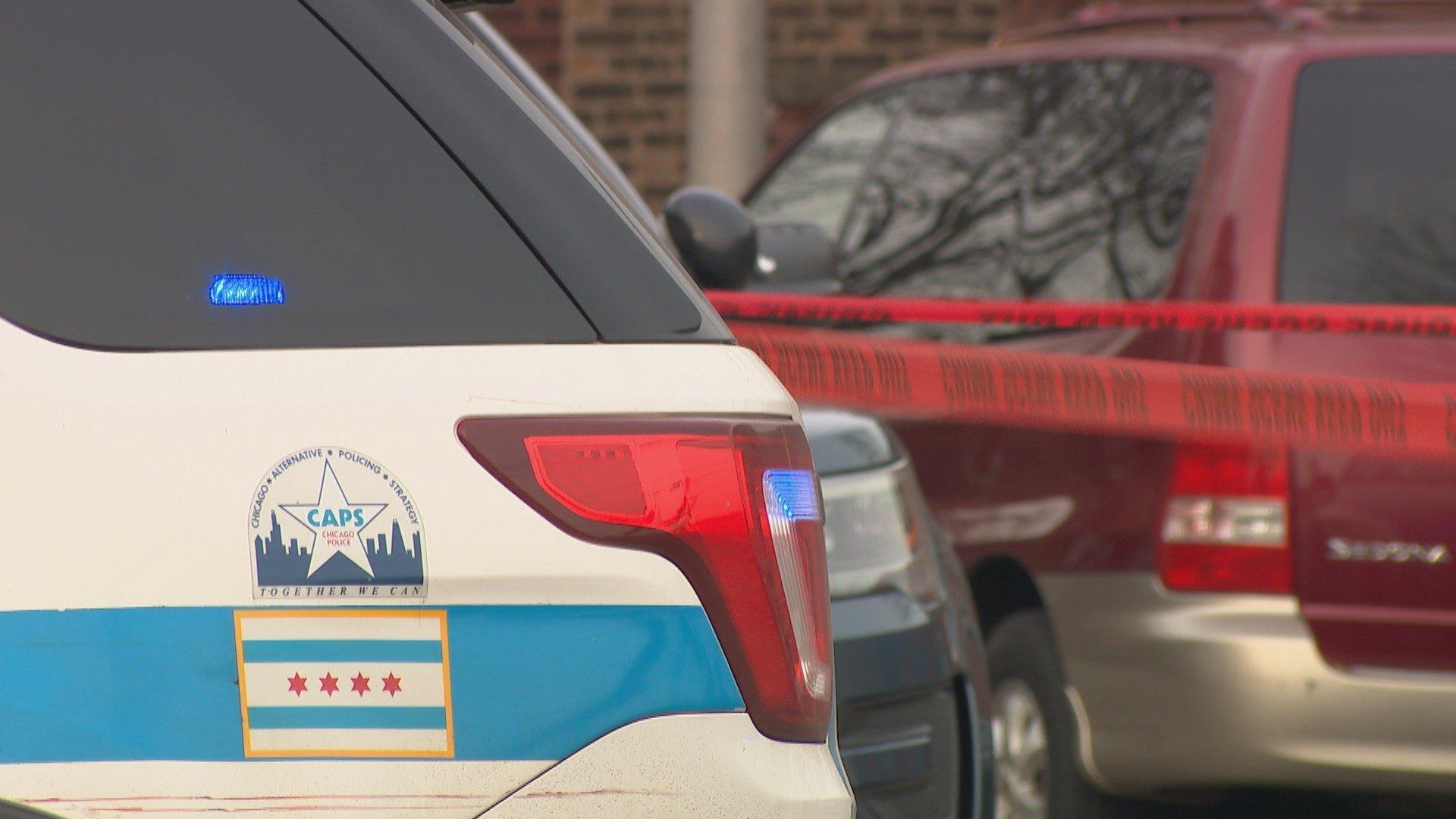 (WTTW News)
Chicago will likely end 2022 with approximately 700 murders for the third year in a row, a bloodless statistic that belies the deep trauma experienced by many Chicagoans exposed to the crime and violence that also threatens the city's economic vitality.
The surge of crime and violence that peaked during the COVID-19 pandemic but has yet to recede has imperiled Mayor Lori Lightfoot's bid for a second term, even as the eight major candidates running to unseat her offer wildly different solutions to the seemingly intractable problem.
More than 70% of voters rated crime and public safety as their No. 1 or No. 2 most important issue, with no other issue coming close, according to a recent poll paid for by the International Union of Operating Engineers Local 150, which has endorsed U.S. Rep. Jesús "Chuy" García.
While acknowledging that Chicago voters are concerned about public safety, Lightfoot has declined to shift her strategy — and has steadfastly supported Chicago Police Supt. David Brown, her hand-picked choice to serve as the city's top cop. That has left the mayor vulnerable to criticism from both the left and right, narrowing her path to a second term.
All of Lightfoot's challengers would immediately fire Brown, saying he has not kept Chicagoans safe, and he has failed to implement the reforms required by the federal court order spurred by a probe that found officers routinely violated the constitutional rights of Black and Latino Chicagoans.
"The No. 1 issue on everyone's lips, around kitchen tables is public safety, public safety, public safety," Lightfoot told reporters Wednesday. "We make adjustments all the time depending on what the circumstances are."
Lightfoot said she is "happy" that homicides are down 15% as compared with 2021. However, 2021 was the most violent year in Chicago since the mid-1990s, with more than 800 people killed.
In 2019, fewer than 500 murders took place in Chicago — and when Brown took office in April 2020, he said he would strive to end the year with fewer than 300 murders. Instead, more than 700 people were killed in the city in 2020, according to police department data.
"The plan is the plan," said Lightfoot, telling reporters that efforts to concentrate on the 15 most violent neighborhoods have shown "remarkable progress."
Lightfoot challenged her opponents to release detailed plans on how they would reduce crime and violence, which increased across the nation during the pandemic.
"I want to see what these folks who say they have the cure for public safety see what the truth is about that and how they would go about doing something differently," Lightfoot said. "It is easy say 'oh, let's fire this one, let's fire that one.'"
Lightfoot said her opponents have "zero experience" with public safety, touting her record as the former head of the Chicago Police Board and the head of the task force formed by former Mayor Rahm Emanuel in the wake of the police murder of 17-year-old Laquan McDonald.
Calls to 'Defund the Police' At Issue
Lightfoot indicated she was prepared to make her case against candidates "who have associated themselves with defunding the police."
The mayor has said that reducing the Chicago Police Department's budget would put the lives of Chicagoans in peril and threaten the city's economy by hurting businesses and reducing property values.
A strategy memo from the Lightfoot campaign obtained by Crain's indicated the mayor planned to use that line of attack against García, who has been a high-profile member of the Progressive Caucus in the U.S House.
García told WGN News on Tuesday that he planned to release a comprehensive public safety plan after the first of the year after holding a series of listening sessions across the city.
The Police Department lacks leadership and needs a new plan to fill the approximately 1,500 vacant positions while keeping veteran officers from retiring, García said.
The Chicago Police Department's $1.94 billion is sufficient to keep Chicago safe, said García, who has not endorsed any proposals to reduce the department's budget.
Mayoral candidate and Cook County Commissioner Brandon Johnson has endorsed the "treatment not trauma" plan authored by Ald. Rossana Rodriguez Sanchez (33rd Ward) that calls for publicly run mental-health clinics to be reopened and for social workers, not police officers, to respond to 911 calls for help from those experiencing a mental health crisis.
Johnson also authored a nonbinding resolution in the summer of 2020 that called for county officials to "redirect funds from policing and incarceration to public services not administered by law enforcement that promote community health and safety equitably" after the police murder of George Floyd touched off a wave of social justice protests and unrest.
It is not clear that endorsing calls to reduce funding for the scandal-plagued department will hurt a candidate seeking to appeal to Chicago voters. 
During the June Democratic primary for the newly created 3rd Congressional District, then-State Rep. Delia Ramirez won a landslide victory despite facing a barrage of attacks from second-place finisher Ald. Gilbert Villegas (36th Ward) and outside groups for calling for the Chicago Police Department to be defunded during the summer of 2020 in the wake of the police murder of George Floyd.
While Ramirez was confronted with signs calling her "Defund Delia," her campaign focused on Villegas' vote to support Lightfoot's decision to use $281.5 million in federal COVID-19 relief funds to cover the cost of salaries and benefits for Chicago Police Department officers during the initial waves of the COVID-19 pandemic. At the time, Villegas was Lightfoot's City Council floor leader.
Ramirez was elected with the backing of a coalition of progressive groups and the Chicago Teachers Union — all of which have backed Johnson in the mayor's race, and see Ramirez' victory as laying the template for a victory by Johnson.
Ramirez — a close ally of García — is backing Johnson in the race for mayor.
When he entered the race for mayor, Johnson said the issue of public safety had been "manipulated" by politicians using "blatant racist stereotypes" and vowed to address the structural inequity that pervades Chicago and fuels violent crime.
Mayoral candidate Ald. Sophia King (4th Ward), the chair of the City Council's Progressive Caucus, has also championed efforts to rethink how the city funds its law enforcement system, calling it "broken." As part of the debate over the city's 2021 budget, King and all 18 members of the caucus endorsed a plan to take funds from the Chicago Police Department and fill the budget shortfall caused by the economic catastrophe triggered by the pandemic.
Lightfoot backed changes demanded by King and other progressive members of the City Council to get her 2022 budget passed, boosting spending on mental health services and affordable housing programs.
The other candidates in the race who have proposed progressive approaches to public safety in Chicago are Ald. Roderick Sawyer (6th Ward), state Rep. Kam Buckner and Ja'Mal Green. Sawyer and Green are facing petition challenges.
Reform Efforts Unfinished 
Lightfoot is also likely to face criticism from progressive candidates for failing to fulfill her 2019 campaign promise to ensure "full and swift compliance" with the consent decree, a federal court order that requires the Police Department to stop routinely violating the constitutional rights of Black and Latino Chicagoans.
The latest report from the team keeping tabs on the Police Department's progress found that while officials have made significant progress in rewriting policies, those changes have yet to result in tangible reforms apparent to Chicagoans. 
As a candidate for mayor in 2019, Lightfoot wrote that "communities will not be safe and the police will not be successful in their core mission to serve and protect, if there is no trust between the two. People must genuinely believe that the police are legitimate and a force for good, and the police must believe that respectful, constitutional engagement with the community is their most powerful tool."
But as crime rose during the pandemic, Lightfoot's focus turned to efforts to crackdown on those suspected of violent crimes. Lightfoot relentlessly criticized Cook County officials and judges, blaming them for releasing people awaiting trial on charges of violent crime.
An effort to fight crime by giving the city the power to seize the assets of gangs and adult gang leaders faltered amid a wall of opposition from progressive members of the City Council, despite efforts by Lightfoot to muscle it through the City Council.
A similar deluge of criticism greeted Lightfoot's plan to expand and extend the city's curfew for teens, prompted by the murder of a 16-year-old in Millenium Park. Even though Lightfoot won City Council support for the plan, the new enforcement power was used by police only four times between May 17 and Aug. 18, according to data obtained by WTTW News. 
Lightfoot's turn toward an enforcement-first approach did not spare her serious challenges from more conservative candidates in the race for mayor.
'Take the Handcuffs Off'
While the poll from Local 150 that pinpointed public safety as voters' top concern showed García finishing ahead of Lightfoot in the first round of voting, which would send both candidates to an April 4 runoff, by Paul Vallas, the former head of the Chicago Public Schools and budget director under former Mayor Richard M. Daley, was close behind.
Vallas said his approach to public safety would center on efforts to reverse rules that have "literally handcuffed" officers, "demoralizing" them and making "proactive policing" impossible. That will help fill the department's vacant positions by making the Chicago Police Department a more attractive place to work, Vallas said.
"It is really time to make criminal activity illegal again," said Vallas, calling for the city to "toughen" its approach to crime. "It seems that people can simply commit crimes with impunity."
While Vallas said his plan could be achieved while complying with the consent decree, his statements echo those of John Catanzara, the president of the Fraternal Order of Police, Lodge 7, who has repeatedly blasted the federal court order as an impediment to public safety. Vallas served as an unpaid adviser to the police union during contract negotiations in 2021.
Vallas said the consent decree is too often used as "an excuse" to avoid "proactive policing."
Lightfoot has blasted Vallas as the choice of Republicans for mayor, and highlighted the fact that he has received hundreds of thousands of dollars from people who have also contributed to former President Donald Trump and other Republican candidates.
Vallas also called the department's policy limiting foot pursuits "convoluted" and an overreaction to "one incident." The policy was drafted after a police officer shot and killed 13-year-old Adam Toledo on March 29, 2021, and 22-year-old Anthony Alvarez on March 31, 2021.
Vallas also proposed exempting officers from the requirement that they live in the city of Chicago until after they complete their probationary period with the department, and also told reporters that some veteran officers should also be allowed to live outside the city limits.
Chicago police officers should also not be required to be vaccinated against COVID-19, as mandated by Lightfoot, Vallas said.
"I don't want to punish public servants who have elected not to be vaccinated," said Vallas, accusing the mayor of "picking on Chicago police officers."
However, a WTTW News analysis shows that Lightfoot's administration exempted more than 1,750 members of the Chicago Police Department from the city's COVID-19 vaccine mandate and has not moved to terminate a single police officer for failing to comply with the order.
That amounts to approximately 14% of the entire department, double the number of exemptions granted to any other city department.
Vallas said he was not proposing a return to the "reactionary policing" that has led to multiple scandals, abuse and hundreds of millions of dollars in settlement payments but a return to common sense.
"This is not rocket science," Vallas said. "This is real simple."
Businessman and philanthropist Willie Wilson has also vowed to "take the handcuffs off" of Chicago police officers, and endorsed a plan to hire five regional police superintendents to oversee each part of Chicago.
Contact Heather Cherone: @HeatherCherone | (773) 569-1863 | [email protected]
---