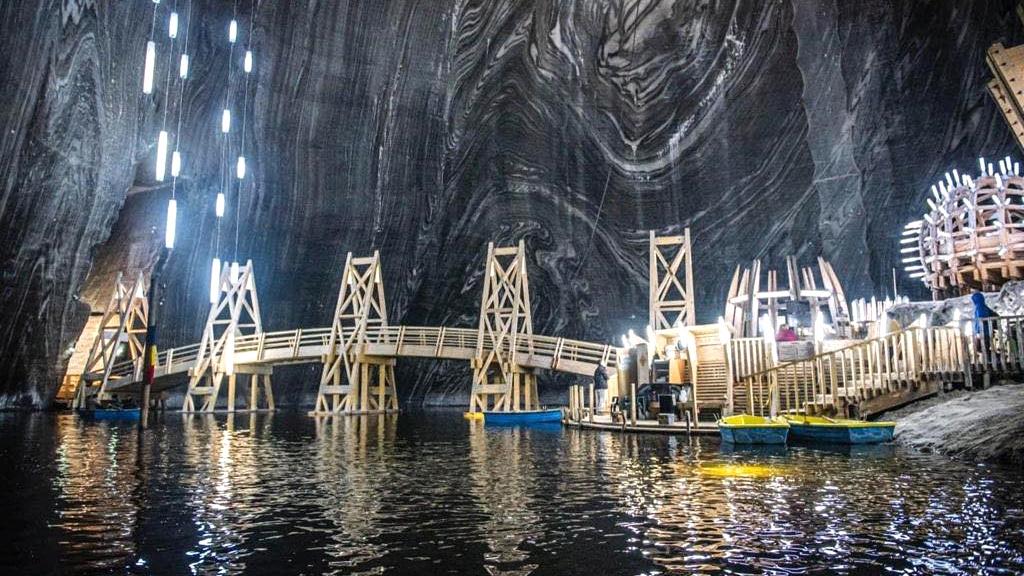 An abandoned salt mine has become a tourist destination. (Salina Turda / Facebook)
Was it a great week to be a physicist or what?
We covered the big breakthrough in fusion, though we still are a bit fuzzy on the details, but "climate energy game changer" sounds good. Of course, harnessing an entirely new source of power seems a bit pie-in-the-sky considering we're having a hard enough time building electric vehicles. 
Meanwhile, rogue trees are colonizing the planet — good thing we have Mars as Plan B.
Climate crisis
Scientists have dubbed the mass die-off of millions of trees in Oregon's forests "firmageddon." Drought and recent waves of extreme heat are the suspected culprits, stressing the trees.
Cut to the chase: "Nature is saying there is just not enough to support the firs, and they will over time be eliminated from those areas." [The Guardian]
---
Native plants
Here's a story that might sound familiar: Homeowner opts to replace lawn with native plants. Neighbors complain about "weeds." This one ends with a change to Maryland's state law, limiting homeowner associations' power to ban eco-friendly landscapes.
Cut to the chase: "It's crazy how ingrained turf grass has become. It doesn't have to be that way."  [New York Times]
---
Industrial remediation
It shouldn't be surprising that Transylvania, a place lots of people think is fictional, has come up with an other-wordly solution to a very real problem.
Cut to the chase: An abandoned salt mine that dates back to the Middle Ages has been reimagined as a tourist destination. [National Geographic]
---
Environment
A popular fishing pier in St. Petersburg, Fla., has become a battleground between anglers and birders. Hundreds of seabirds, including pelicans, have been hooked or tangled in fishing line and environmental advocates are calling on federal wildlife officials to step in on behalf of the birds. Anglers say, "This whole process has been bastardized because of politics and ill-will."
Cut to the chase: A state wildlife official said the recent rise in bird entanglements at the fishing pier is "a really serious conflict that has no easy solution." [Tampa Bay Times]
---
Tweet of the Week
Cut to the chase: Run, Bullwinkle, run!
Moose are fast, even in deep snow.. pic.twitter.com/VMjv8a1rqD

— Buitengebieden (@buitengebieden) December 12, 2022
Contact Patty Wetli: @pattywetli | (773) 509-5623 |  [email protected]
---