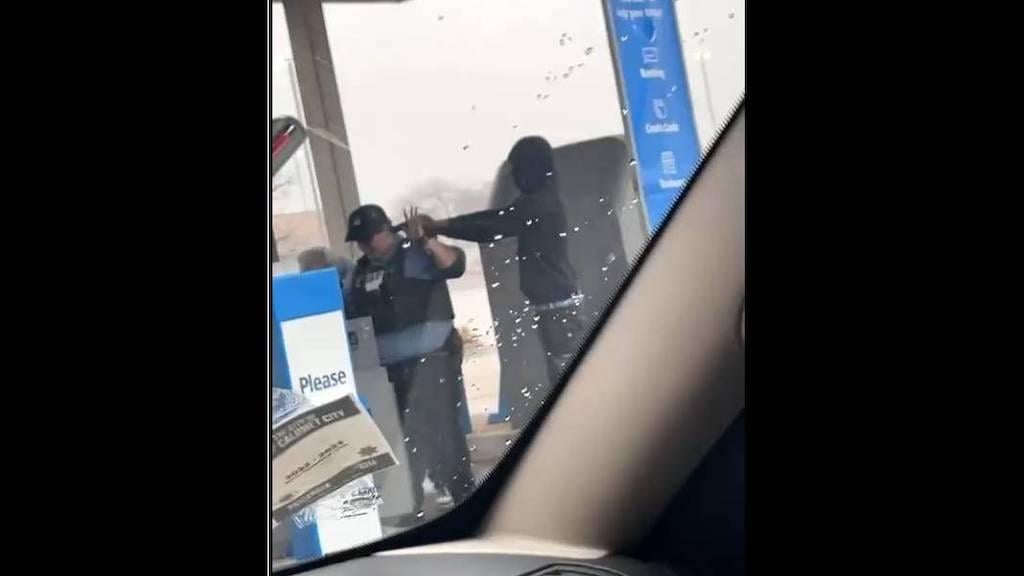 (U.S. Attorney's Office)
Two suburban Chicago brothers allegedly forced an armored truck courier at gunpoint to open the vehicle and hand over more than $1 million during a brazen armed robbery on Halloween morning.
Corrie Singleton, 21, and Darrell Singleton, 18, both of South Holland, Illinois, have been charged in federal court in Chicago with robbery, bank larceny by assault and other firearm offenses.
The elder Singleton has been arrested and is in law enforcement custody, but his brother remains at large. A third alleged robber, who is a juvenile, has also been arrested and charged in state court.
The robbery occurred at around 10:45 a.m. on Oct. 31 in Lansing, Illinois, according to a federal complaint. A Brink's courier had just arrived at a Chase Bank branch on Torrence Avenue to refill an ATM when they noticed a white Dodge Charger behind their truck.
As the courier began working on a second ATM, the Singletons and the juvenile allegedly exited the Charger, pointed a gun at the courier and told them not to move. They then disarmed the courier and demanded cash, the complaint states.
After taking some money from the ATM, the trio allegedly dragged the courier back to their truck and demanded they open the vehicle's inside compartments, where they allegedly took more cash in colored, sealed plastic bags and fled the scene.
Prosecutors allege the Singletons and the juvenile stole approximately $121,824 from the courier and ATM, and approximately $904,132 from the armored truck itself.
Responding officers from the Lansing Police Department located the Charger as it was leaving the scene and attempted to pull it over, but the Charger fled and crashed into another vehicle and a wall at an I-80 entrance ramp, according to the complaint.
Corrie Singleton and the juvenile were arrested, prosecutors said, and much of the stolen money was recovered from their vehicle.
If convicted, the Singletons face a mandatory minimum sentence of 7 years in federal prison and a maximum of 45 years.
Corrie Singleton is scheduled to be arraigned Dec. 15. in Chicago. Anyone with information about the location of Darrell Singleton can contact the FBI Chicago Field Office at 312-421-6700 or https://tips.fbi.gov.
Contact Matt Masterson: @ByMattMasterson | [email protected] | (773) 509-5431
---