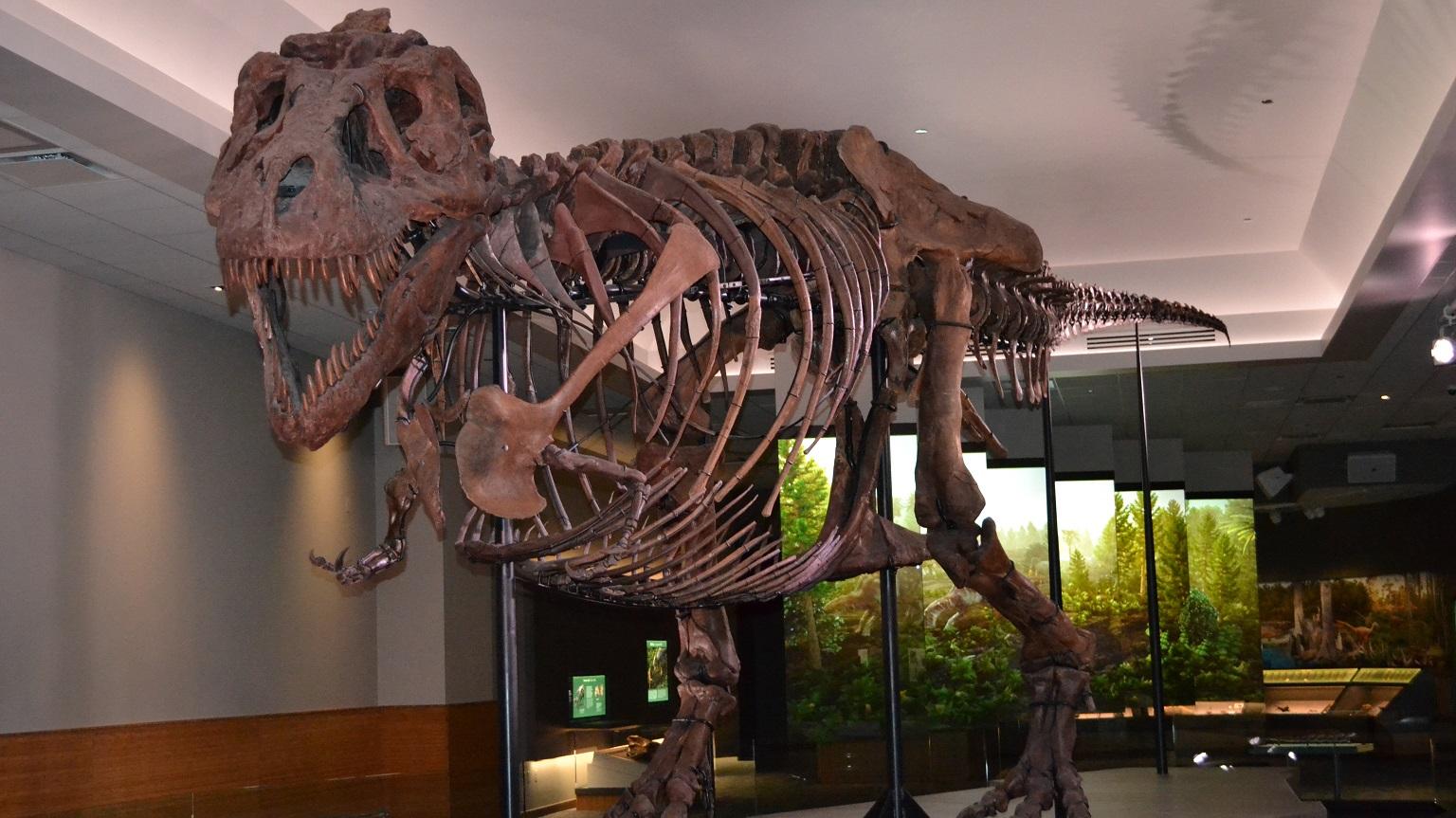 (Alex Ruppenthal / WTTW News)
Tyrranosaurus rex is considered one of the fiercest predators to have ever lived. But the dinosaur's comically short forelimbs/arms have a way of undercutting the beast's menacing reputation.       
Researchers at the Field Museum are now embarking on a project to discover what the point was — if any — of those tiny arms.
On Monday morning, Sue, the Field's T. rex, donated her limb to the cause, loaning out an arm so it could be CT scanned and photographed at the University of Chicago. 
Our apex predator's giving Field scientists a hand— er, forelimb— in researching a gripping mystery: what was the purpose of T. rex's tiny arms? pic.twitter.com/mi7zoTxbZl

— Field Museum (@FieldMuseum) December 5, 2022
Well-preserved T. rex arms are rarely found, so CT scans of SUE's bones at the University of Chicago will be a big step in understanding how the dinosaur moved. pic.twitter.com/4OpDgS7c0u

— Field Museum (@FieldMuseum) December 5, 2022
Despite receiving a temporary prosthetic replacement, Sue demanded her arm back. She needs it, she said, for tweeting. 
Guys giv mee m yarm bac . I promis it se rves a purposee. https://t.co/TXuSflYC0o

— SUE the T. rex (@SUEtheTrex) December 5, 2022
---
Contact Patty Wetli: @pattywetli | (773) 509-5623 |  [email protected]