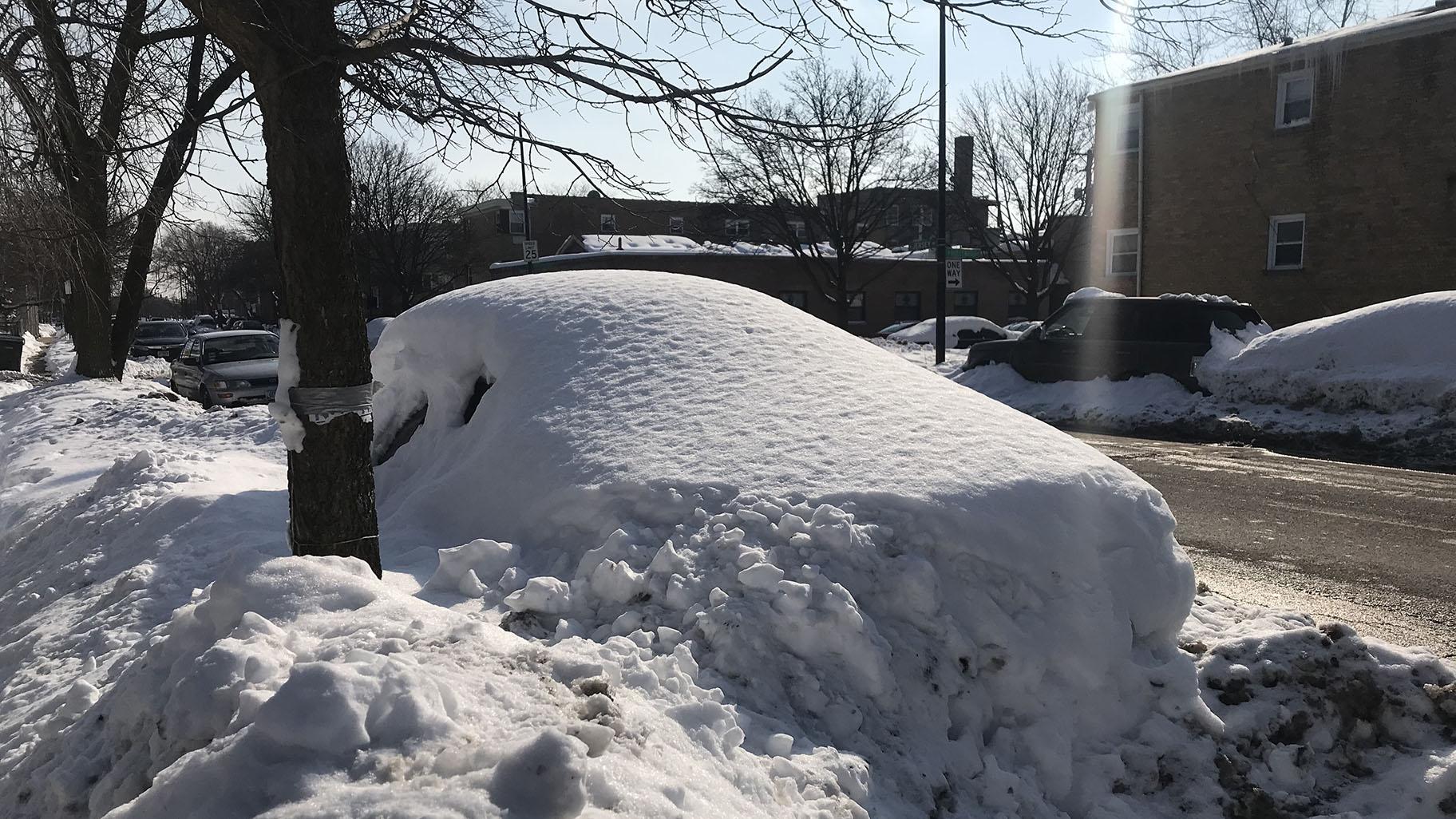 (WTTW News)
Chicago hasn't had much in the way of winter weather — yet — but when it comes to the city's winter overnight parking ban, the calendar matters more than the forecast.
Starting Dec. 1, Chicago's overnight parking ban takes effect on 107 miles of streets, snow or no snow, from 3-7 a.m. daily through April 1. (Click here for a map.)
"The city implements the overnight parking ban each winter to help keep Chicagoans safe during winter storms, and to provide access to emergency vehicles, public transportation and other travelers," said Cole Stallard, commissioner of the Department of Streets and Sanitation. "We ask residents to please follow the posted parking restriction signs so critical routes can be fully salted and plowed when it snows."
Signs are posted on streets affected by the ban, and Streets and San has placed flyers on cars parked along the routes, officials said.
Still, the ban catches people by surprise every year. 
Here's what to do if you wake up Dec. 1 and your car isn't where you left it:
— Call 311 or search online to see if your car has been towed and if so, where it's been taken.
— Check your bank balance. Violators of the parking ban face a minimum $150 towing fee, a $60 ticket and a storage fee of $25 per day.
— Head to the pound to claim your car. Vehicles towed because of the ban will be at one of two places: Pound 2, 10301 S. Doty Ave., or Pound 6, 701 N. Sacramento Ave. 
Contact Patty Wetli: @pattywetli | (773) 509-5623 |  [email protected]
---