The midterms might be over, but Chicago's election season is just getting underway. 
And while Chicagoans are used to seeing a good number of Latinos on their ballots these days, that wasn't always the case. While the first Spanish-speaking alderman, William Emilio Rodriguez, was elected to City Council in 1915, the chamber didn't see another Latino or Hispanic member until 1981.
In his book "Latinos in Chicago: Quest for a Political Voice," author Wilfredo Cruz plumbs the history of Chicago's Latino communities as they carved out a place for themselves in the city's rough and tumble political climate.
He says that while the Mexican and Puerto Rican groups that make up most of Chicago's Latinos began arriving in the 1920s, it wasn't until Mayor Harold Washington's administration that true inroads to political power were made.
"The political machine excluded Latinos and kept them out of the political framework. Richard J. Daley was the master of the machine. For 21 years, he took the Latino vote for granted. He didn't give city jobs or city contracts to Latinos," Cruz said. "Bilandic and Byrne kind of continued the same policies. Richard J. Daley [was] excluding Latinos and just taking their vote for granted … Latinos were disillusioned with the Democratic machine. They wanted a more independent, more progressive kind of politician to represent their communities."
"With the election of Harold Washington in 1983, that's when everything changed. That was when the Latinos first got their foot in the door. He reached out to them in the campaign," Cruz continued. "Once he got elected, he brought him into office, he gave them city jobs, he appointed a lot of Latinos to city government and then he started campaigning for people running for office, like Luis Gutierrez for alderman, Jesus Garcia for alderman, for state senator. So you start seeing the beginnings of political empowerment."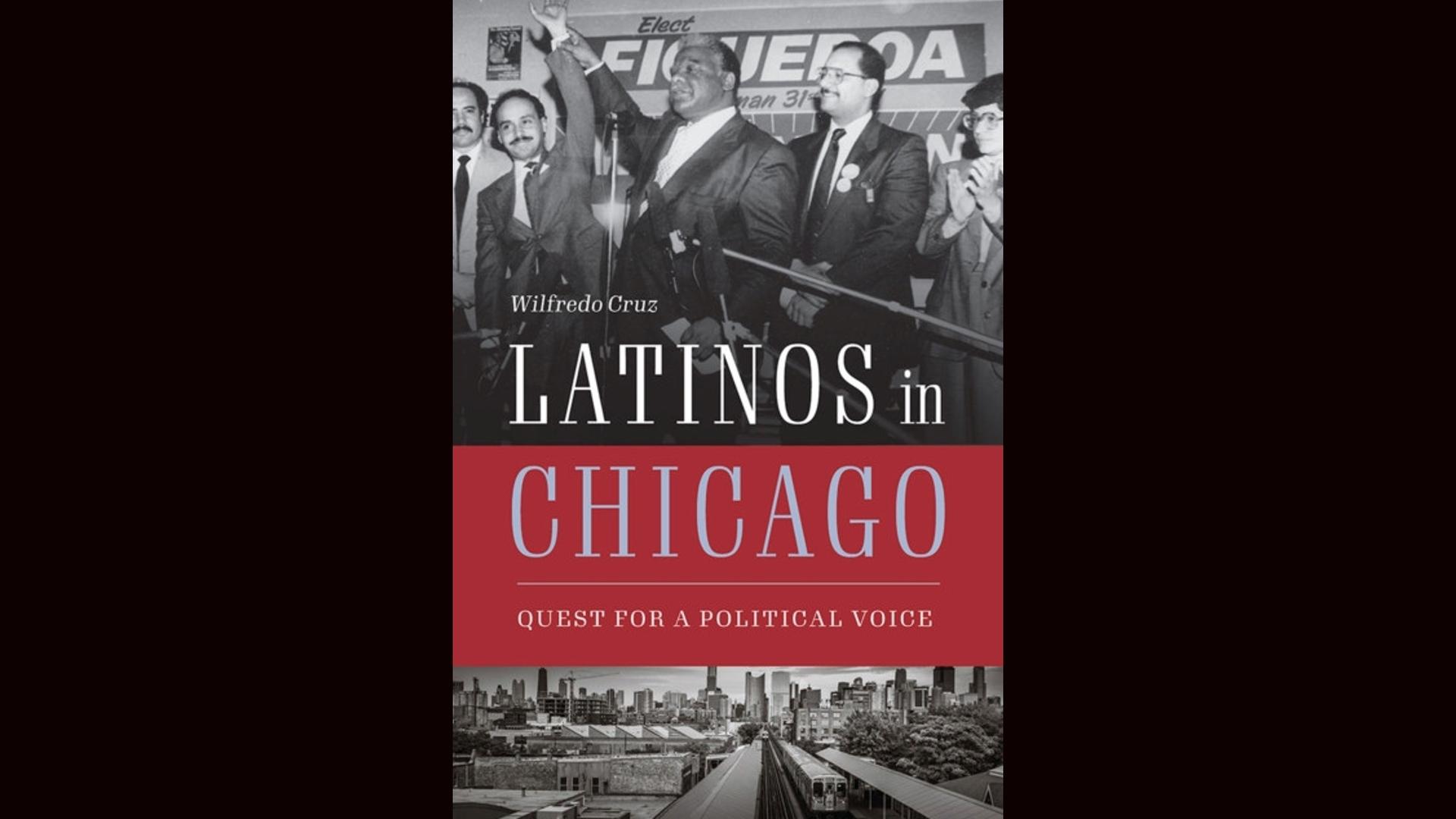 "Latinos in Chicago: Quest for a Political Voice" by Wilfredo Cruz.
And much of that vaunted Black-Brown coalition, Cruz says, was sparked by the late Rudy Lozano.
"Rudy Lozano was one of the first Latinos that actually backed Harold Washington's election, and he ran for alderman. He lost by 17 votes and unfortunately he was assassinated," said Cruz. "And then after that, Jesus Garcia kind of took the mantle of Rudy Lozano and got involved in progressive politics."
Cruz said that while Chicago is overdue for a Latino mayor, the city deserves – and will demand – a mayor for all.
"I think it's time, but as I say in the book, it's not that easy to just say, 'I'm Latino. It's my turn,'" Cruz said. "You need a message that's going to resonate with voters … You need to engage in coalition politics. Chicago's one-third Black, one-third White and one-third Latino. You just can't depend on the Latino vote."
---