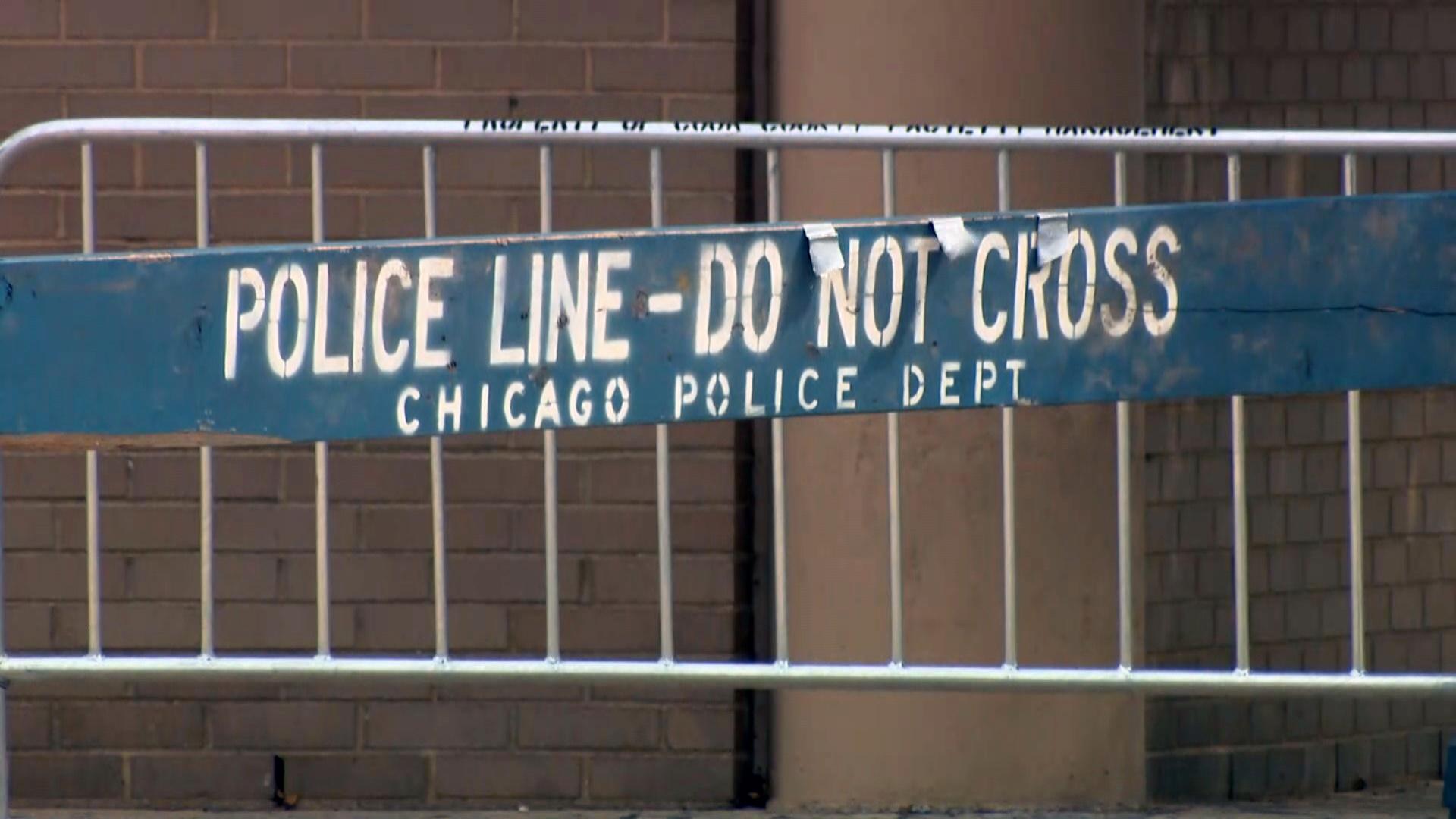 A file photo shows a crime scene blocked off by the Chicago Police Department. (WTTW News)
Five people were killed in separate shootings over the weekend in Chicago, including a 15-year-old boy shot in a drive-by shooting and a 30-year-old man killed outside a River North club.
According to Chicago Police Department data, 32 people were shot in 20 separate shooting incidents between 6 p.m. Friday and 11:59 p.m. Sunday night.
The 15-year-old boy was found dead at around 1:30 a.m. Sunday morning in the 3000 block of West 23rd Street. Officers responding to a report of shots fired found him unresponsive on the ground and he was pronounced dead on scene. Witnesses stated that someone was shooting from a black SUV which fled the scene, but no one is currently in custody.
A short time later, four people were shot, one fatally, outside the Hush Chicago club in the 300 block of West Chicago Avenue. According to police, a group of people outside the club got into a fight, when two men drew firearms and began shooting. A 30-year-old man was struck in the chest and later died.
A 24-year-old man was also struck in the leg, another 30-year-old man was shot in his shoulder and a 24-year-old woman was struck in the leg. All three were hospitalized in good condition. Police said two guns were recovered and a person has been arrested.
The weekend's first homicide occurred just before 10:30 p.m. Friday when a 44-year-old man who was standing in an alley in the 3000 block of West 63rd Street was shot by an unknown offender. He suffered multiple gunshot wounds and was later pronounced dead.
One man was killed and a second person injured in a shooting about two hours later in the 8000 block of South Jeffery Boulevard. A 36-year-old man sitting in his vehicle was fatally shot by someone inside another vehicle, police said. A 24-year-old male also suffered a graze wound to the back and was hospitalized in good condition.
A man was killed just before 5 p.m. Sunday in the 500 block of West 99th Street. Police said the victim, whose age was not yet known, was struck in the chest and was transported to the University of Chicago Hospital where he was pronounced dead.
Contact Matt Masterson: @ByMattMasterson | [email protected] | (773) 509-5431
---