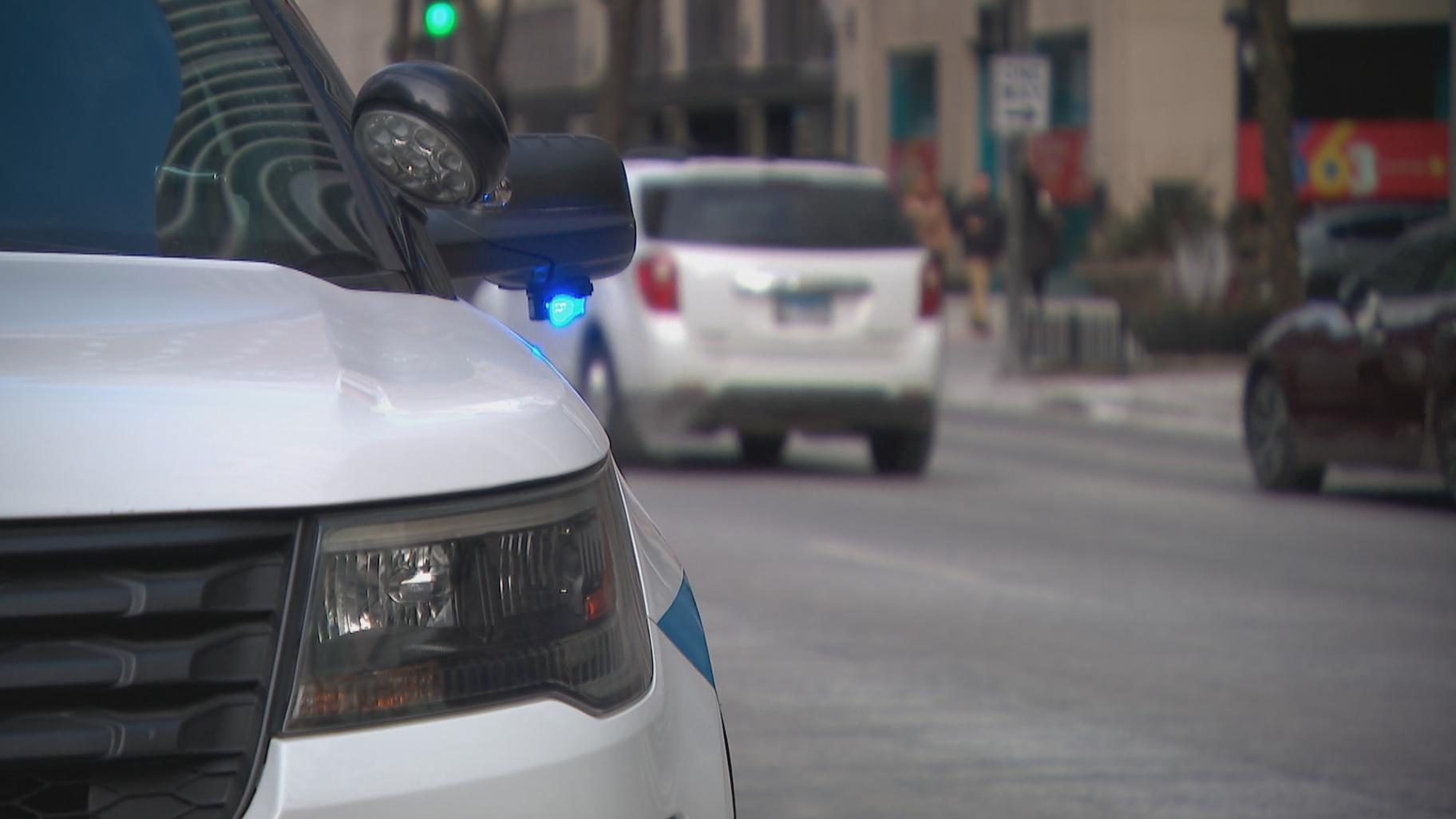 (WTTW News)
A Chicago police officer who chased Anthony Alvarez before his partner shot and killed the 22-year-old on March 31, 2021, shot at two men outside a Far Northwest Side strip mall a year later without justification and should be fired, according to documents obtained by WTTW News.
Officer Sammy Encarnacion resigned April 26, the same day that results of the probe conducted by the Civilian Office of Police Accountability, known as COPA, were released, officials said.
Encarnacion committed misconduct of the "most egregious" kind, the probe concluded.
The report marks the second time that COPA, which is charged with investigating misconduct by members of the Chicago Police Department, has recommended that Encarnacion be fired for conduct unrelated to the chase that led to the death of Alvarez.
Less than two weeks ago, COPA released the results of a probe that found Encarnacion physically and verbally abused his girlfriend, pointed his department-issued gun at her and was often intoxicated while armed in 2017. COPA recommended he be fired.
That probe was completed on May 31, 2022, 14 months after Alvarez was shot by Encarnacion's partner. 
Approximately two months after that probe was completed, Encarnacion stopped at a Norwood Park Subway shortly after 3 a.m. on July 29 — more than a year after Alvarez was shot and killed by police — and heard a Dodge Charger spin in a "doughnut," a common trick performed in reckless driving denonstrations and parties, according to the probe.
Encarnacion and his partner followed the Charger before it crashed into a large streetlight, prompting the passenger to jump out of the car and run. Nearly simultaneously, the streetlight's lamp head fell from its mount, striking the car's trunk. Encarnacion told investigators he thought the crash was a gunshot, according to the probe.
Encarnacion fired his gun, but did not hit the fleeing passenger. The gunshots prompted the driver to jump out of the car, and Encarnacion fired in his direction twice, according to the probe.
Neither man was shot by Encarnacion and both were unarmed when they were arrested a short time later. A gun was found in a bag in the car, but had not been fired, according to the probe.
The probe concluded that Encarnacion fired at the fleeing passenger within three seconds of getting out of his squad car without justification, because the man posed no immediate threat to either Encarnacion or his partner, according to the probe.
There is no evidence the car's driver had a gun and pointed it at Encarnacion before the officer shot at him, according to the probe.
Encarnacion also failed to turn on his body-worn camera, as required by department rules, according to the probe.
"In this case, Officer Encarnacion discharged his weapon multiple times in the direction of fleeing unarmed individuals who posed no imminent threat to the safety of officers or civilians," the probe concluded. "Officer Encarnacion's use of force was not permissible under department polices. Furthermore, this misconduct was of the most egregious nature, that which jeopardized the safety of individuals and may have resulted in physical injury or loss of life."
In July 2022, former Chicago Police Supt. David Brown recommended that Encarnacion be suspended for 20 days for failing to activate his body-worn camera while chasing Alvarez and for failing to notify police dispatchers about the chase, based on the results of a probe conducted by COPA.
Alvarez's family has sued the city.
Encarnacion should not have been allowed to work as a police officer after Alvarez's death, said attorney Christopher Smith, who represents Alvarez's family.
"All of this is coming too late," Smith said, adding that Encarnacion had been running around Chicago with a badge and a gun "like a cowboy."
A total breakdown of the system designed to hold officers accountable for misconduct allowed Encarnacion to escape discipline for nearly six years, Smith said, calling for those officers who worked with Encarnacion and supervised him to be investigated and disciplined.
"We never play connect the dots," Smith said. "We're just asking for this to happen."
Contact Heather Cherone: @HeatherCherone | (773) 569-1863 | [email protected]
---