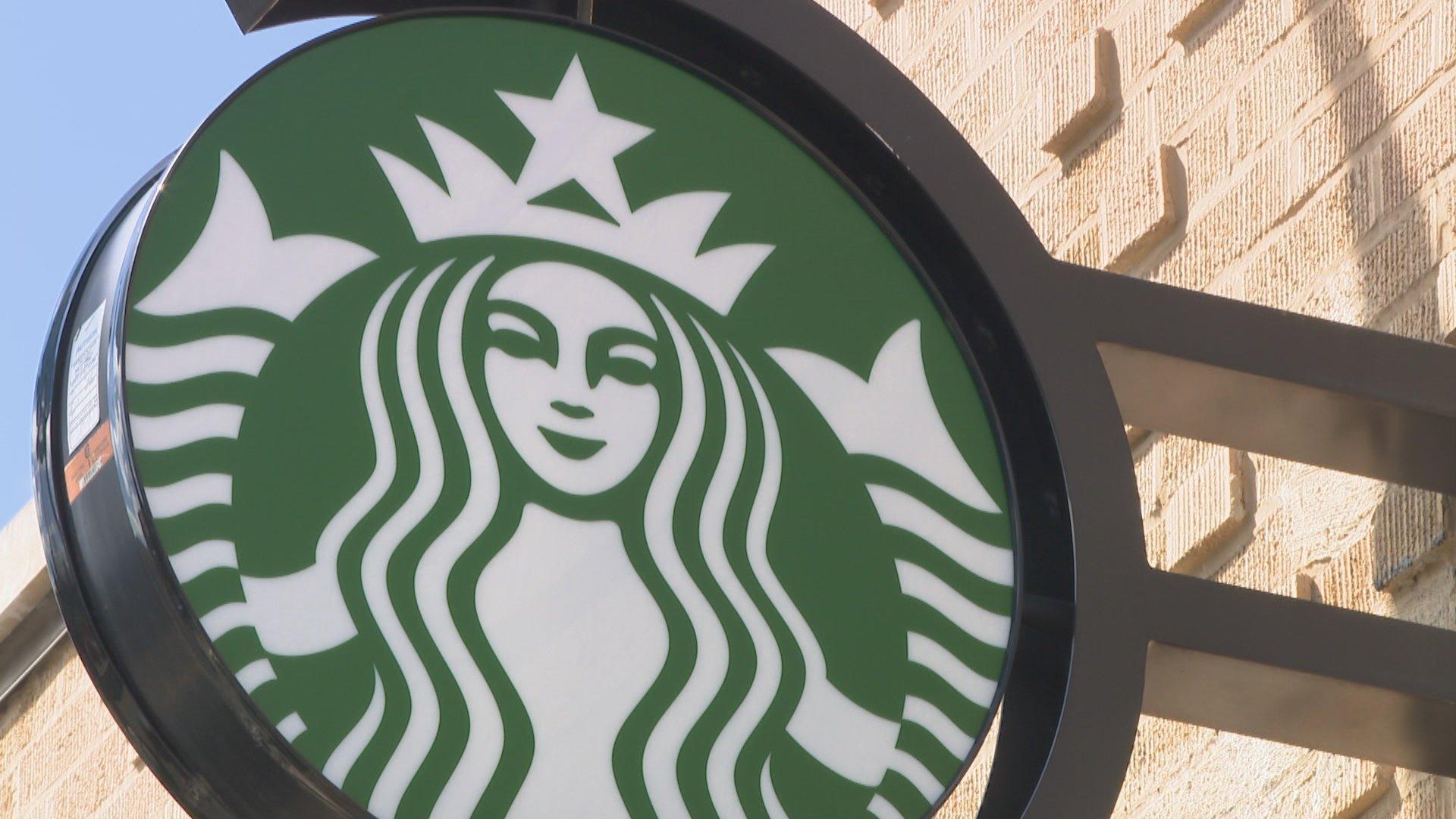 (WTTW News)
Workers at a Lakeview Starbucks voted 11-1 on Tuesday to form a union, according to vote results shared by organizers.
The move comes one day after Glenview Starbucks employees announced their plans to organize. The latest local developments are part of a national movement that's grown rapidly over the past year as the company has made claims to the National Labor Relations Board that unionized workers in multiple cities haven't bargained in good faith.
The Lakeview coffee shop, located at Irving Park Road and Ashland Avenue, first announced the unionization effort in August.
"We are a happy store, and we love our jobs," employees wrote in a letter to Starbucks CEO Howard Schultz at the time. "However, when borrowed or transferred partners come to our store, they tell us how unique we are in that. Which is the problem."
The Lakeview location is now the eighth unionized Starbucks in the Chicago area: three in Edgewater, and one each in Bucktown, Hyde Park, North Park and northwest suburban Cary.
But one of the Edgewater locations, located at Bryn Mawr and Winthrop avenues, is set to close down later this month. Organizers argue it's one of many "union-busting" tactics the massive coffee company has employed in Chicago and around the U.S., which union backers say also include surveilling, disciplining, and terminating employees.
Starbucks spokespeople have consistently denied union-busting charges.
In a statement on the Edgewater location's shutdown, a Starbucks spokesperson told WTTW News: "We continue to equip our partners with the training, policies and information they need to address the societal challenges that cross our store thresholds every day. But when these efforts aren't enough to ensure our partners' safety, we will make the decision to close a store, regardless of its revenue or union status."
On Monday, staffers at a Glenview Starbucks located at Willow and Pfingsten roads announced they're seeking union representation as well.
"(O)ur Starbucks location has been pushed to the brink of 'survival mode' for so long it's all most current partners know," an employee wrote in a press release. "In the face of understaffing, derelict facilities management, egregious sexual harassment, and unreasonable expectations, the only productive outlet for our rage and frustration is to act."
The Glenview location joins another Starbucks in Elmhurst that's currently awaiting a unionization vote.
Votes to unionize have failed at Starbucks locations in Logan Square, La Grange and downtown. According to the National Labor Relations Board, more than 300 Starbucks locations around the country have held elections for a union, with 80% voting in favor. All have organized with Workers United, an SEIU affiliate.
Workers have also repeatedly slammed Starbucks for failing to bargain in good faith and engaging in delay tactics in an attempt to weaken the union.
The company this week fired back with bad faith bargaining charges of its own, filing unfair labor practice complaints with the NLRB, including over negotiations with workers from Edgewater's Clark and Ridge location.
"Disappointingly, after the Starbucks partners and bargaining committee arrived at agreed-upon locations for in-person meetings in Buffalo, Chicago, Ann Arbor, Louisville, and Long Beach, Workers United began virtually broadcasting the sessions to individuals who were not present," the company wrote on its website. "In at least one session, Workers United also made a video recording that was posted online."
Workers have responded to Starbucks representatives leaving those bargaining sessions by saying that there were no established ground rules for the meeting barring participation via Zoom.
"After previously engaging in completely virtual bargaining and hybrid bargaining with no issue, the company suddenly took issue with the format," national union representatives said in a press release. "In correspondence leading up to these bargaining sessions, the union made clear that it was reserving the right to have bargaining members participate by zoom when necessary and appropriate."
Contact Nick Blumberg: [email protected] | (773) 509-5434 | @ndblumberg
---