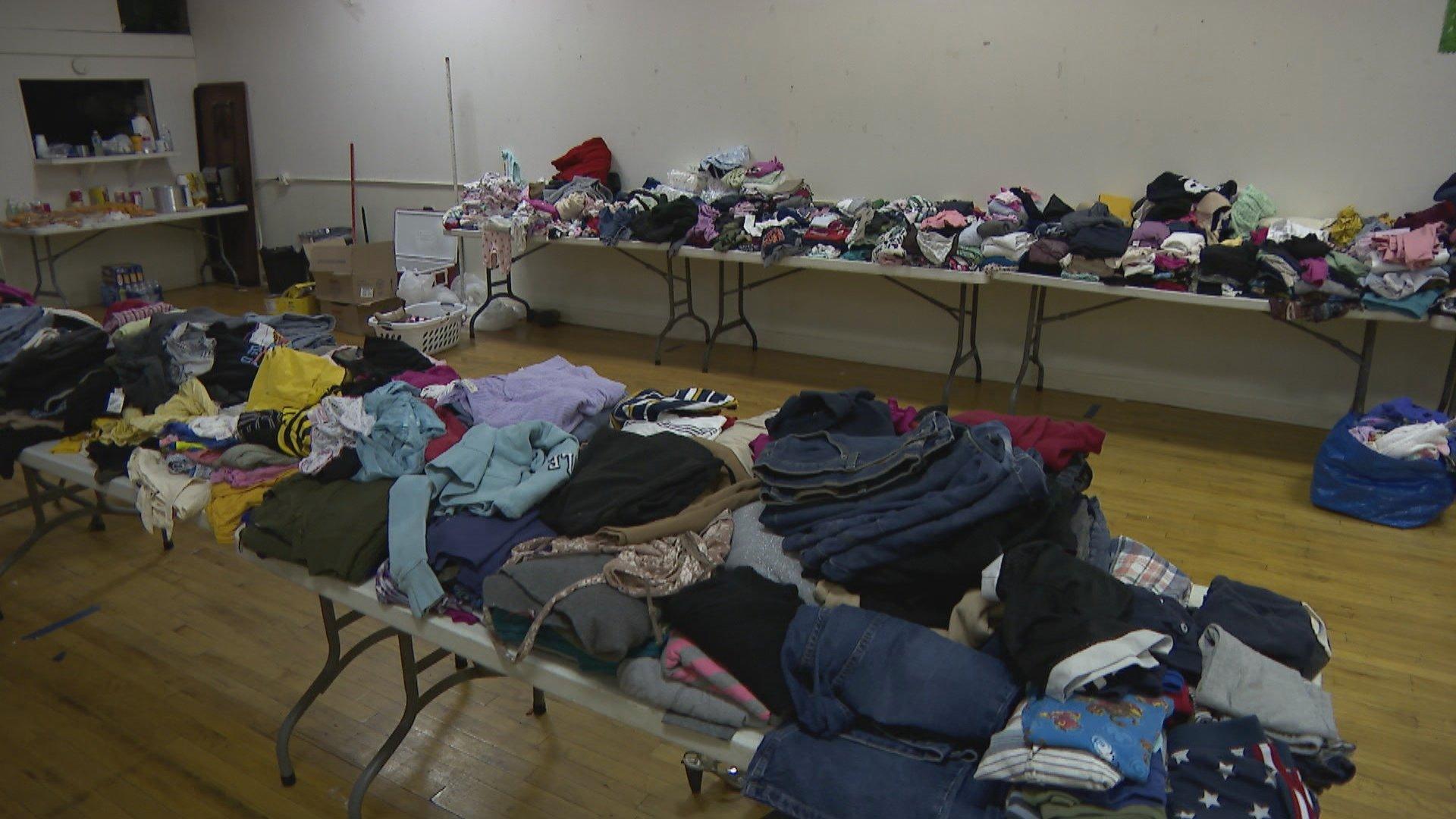 Struggling to manage an influx of immigrants bused to Chicago from Texas, Mayor Lori Lightfoot asked members of the Chicago City Council on Friday to identify vacant warehouses or big box stores that could shelter between 500 and 1,000 people.
More than 3,600 immigrants, most of them from Venezuela, have arrived in Chicago since Aug. 31, when Texas Gov. Greg Abbott sent the first bus of 75 people to Chicago. Abbott, a Republican who is running for re-election, has blamed President Joe Biden's immigration policies for "overwhelming border communities in Texas."
Lightfoot has repeatedly vowed to welcome the immigrants, many of whom arrive in Chicago after a harrowing journey that has left them hungry, thirsty and in need of medical attention.
But with more than 100 people arriving unannounced on buses nearly every day for almost two months, the city's shelter system has been stretched to the breaking point, city officials said.
"In order to best manage the influx, we are looking for additional shelter locations to house migrants in or around the city," according to an email written by Malik Johnson, a staff member in the mayor's office of intergovernmental affairs. "Please survey your respective wards for potential shelter locations (Warehouses, vacant building, big box stores, etc)."
WTTW News obtained the email from an alderperson outraged that the mayor was contemplating putting migrants in vacant warehouses not designed to house people.
The mayor's office said officials were looking for buildings of approximately 100,000 square feet with a "large feeding space, isolation/quarantine space, community room/intake room, computer room with wifi" as well as space for staff offices, supply storage and room for "multiple social service agencies."
Ald. Raymond Lopez (15th Ward), who is running for mayor, said in a statement released by his campaign that the mayor should have consulted the City Council long before Friday, adding that Lightfoot's handling of the immigrants' arrival has been marked with "confusion and chaos."
City officials expect more migrants to arrive in the coming days and weeks.
"We have a duty to provide shelter, food, and medical care for each individual and family — many of whom walked hundreds of miles, navigating great danger through multiple countries, in pursuit of safety and opportunity in the United States," said Joseph Dutra, a spokesperson for the city's Department of Family and Support Services. "We are a welcoming city, and we will respond to the needs of these individuals with dignity and respect."
Lightfoot asked the members of the City Council to help find locations to shelter the immigrants after her office clashed with Ald. Jeanette Taylor (20th Ward). Taylor objected to plans to transform the shuttered Chicago Public Schools building at 64th Street and University Avenue in Woodlawn into a temporary shelter for the immigrants, who often arrive with nothing more than the clothes they are wearing.
Taylor said she objected to the location picked by the mayor's office because it is in a part of her South Side ward that is home to mostly Black residents, where the Spanish-speaking immigrants would struggle to communicate with their new neighbors and access needed services.
"I could have helped them find a better place," said Taylor, calling it a "classic Lightfoot" decision made without any input from residents of the neighborhood.
Taylor said she told the mayor's office she welcomed the immigrants to her ward — but wanted them to be sheltered in a place where they could start to rebuild their lives.
Members of the City Council peppered Brande Knazze, the commissioner of the Department of Family and Support Services, with questions about how the city was handling the unexpected arrival of the immigrants during her department's annual budget hearing on Oct. 13.
With only two hours — at most — notice before the buses arrive, Knazze said there is a constant a "dash and scramble" to accommodate the arrivals.
One night, city officials had worked for hours to find somewhere for 150 people to sleep without success until Ald. Emma Mitts (37th Ward) offered the yet-to-open training facility for police and firefighters in her ward as a temporary shelter.
"We came up empty," Knazze said to Mitts. "Thank you for saving us. None of us (could) sleep" until we found a place for the immigrants to sleep, she added.
Contact Heather Cherone: @HeatherCherone | (773) 569-1863 | [email protected]
---