Fall colors have a different look in Hyde Park these days.
That's where a new art show is filled with vivid colors – and plenty of dark tones as well.
The Smart Museum on the University of Chicago campus is currently saturated with monochromatic modern art.
One of the first works you'll see is a triptych by Claire Zeisler, the amazing Chicago textile artist, and she made three panels — one red, one yellow, one blue.
Then there is a gallery of artwork in yellow and gold. And a room full of red. And no small amount of black and white and everything in between.
The curators call the show "Monochrome Multitudes."
"What is the most challenging art you could possibly encounter? Probably abstract art and probably art made from one color, or art made from very strange materials [like felt or concrete]," said Christine Mehring, a University of Chicago art history professor. "It's the type of art that many people will say, including my students, either 'I can do this' or 'Why is this art?'"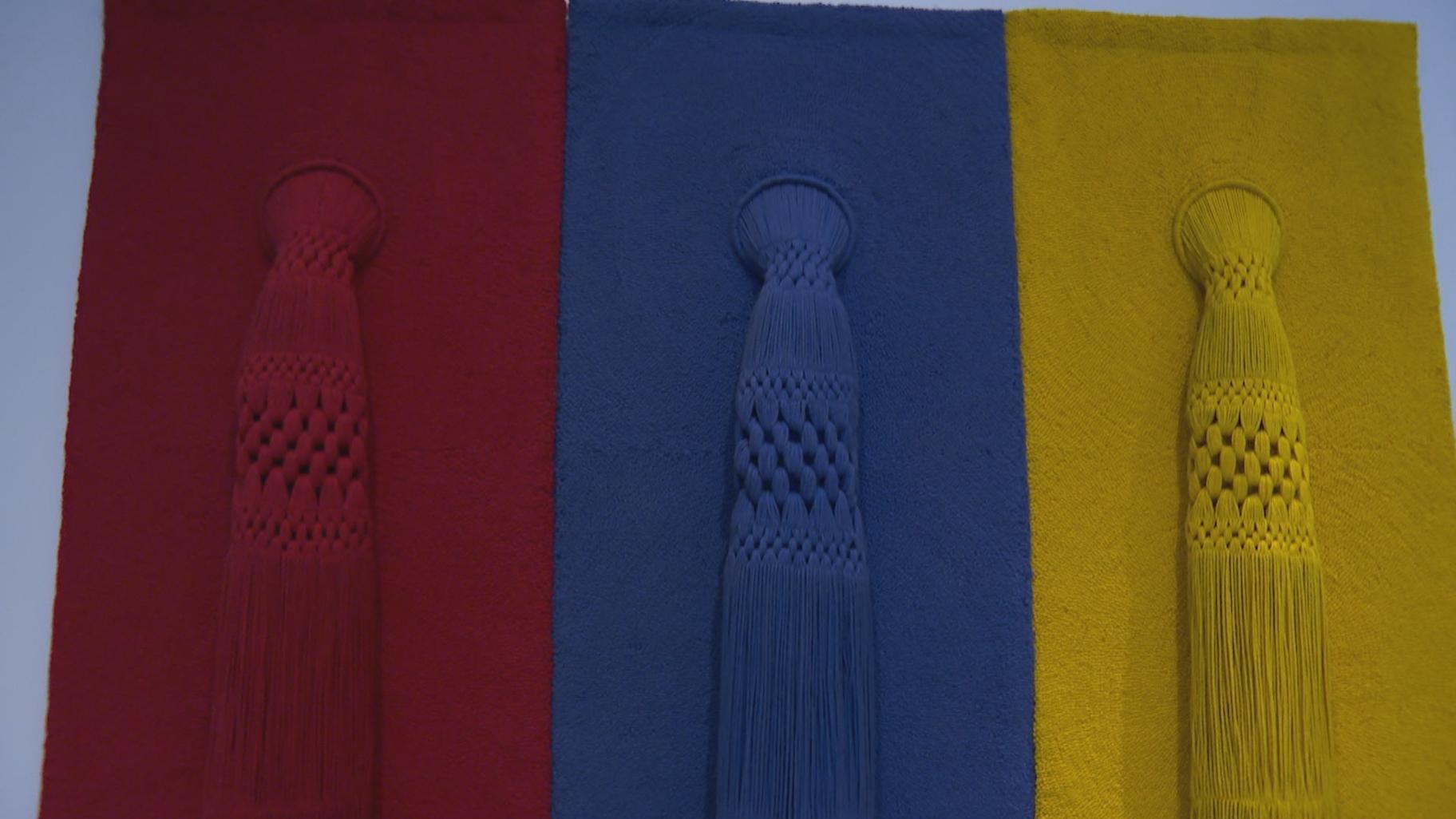 "Monochrome Multitudes" is running at the Smart Museum until Jan. 8, 2023. (WTTW News)
Orianna Cacchione, a curator at the Smart Museum of Art, says many of the artists are not simply using color neutrally.
"They're questioning what color might mean, they're questioning its values, they're questioning how it's used fundamentally in art," Cacchione said.  
All of these artists think about color in very different ways. In all of these different cultural and historical contexts, colors and monochrome may mean very different things.
Amanda Williams of Chicago painted condemned houses in Englewood in bright colors that are meant to attract consumers.
Williams was recently named a 2022 MacArthur Fellow.
Read More: MacArthur 'Genius Grant' Recipient From Chicago Uses Color, Art to Explore Issues of Race
Also in the exhibition is filmmaker Derek Jarman's "Blue," which reflects his eyesight as he was dying of an illness related to AIDS.
And there is an acoustic work that brings monotones to the monochrome.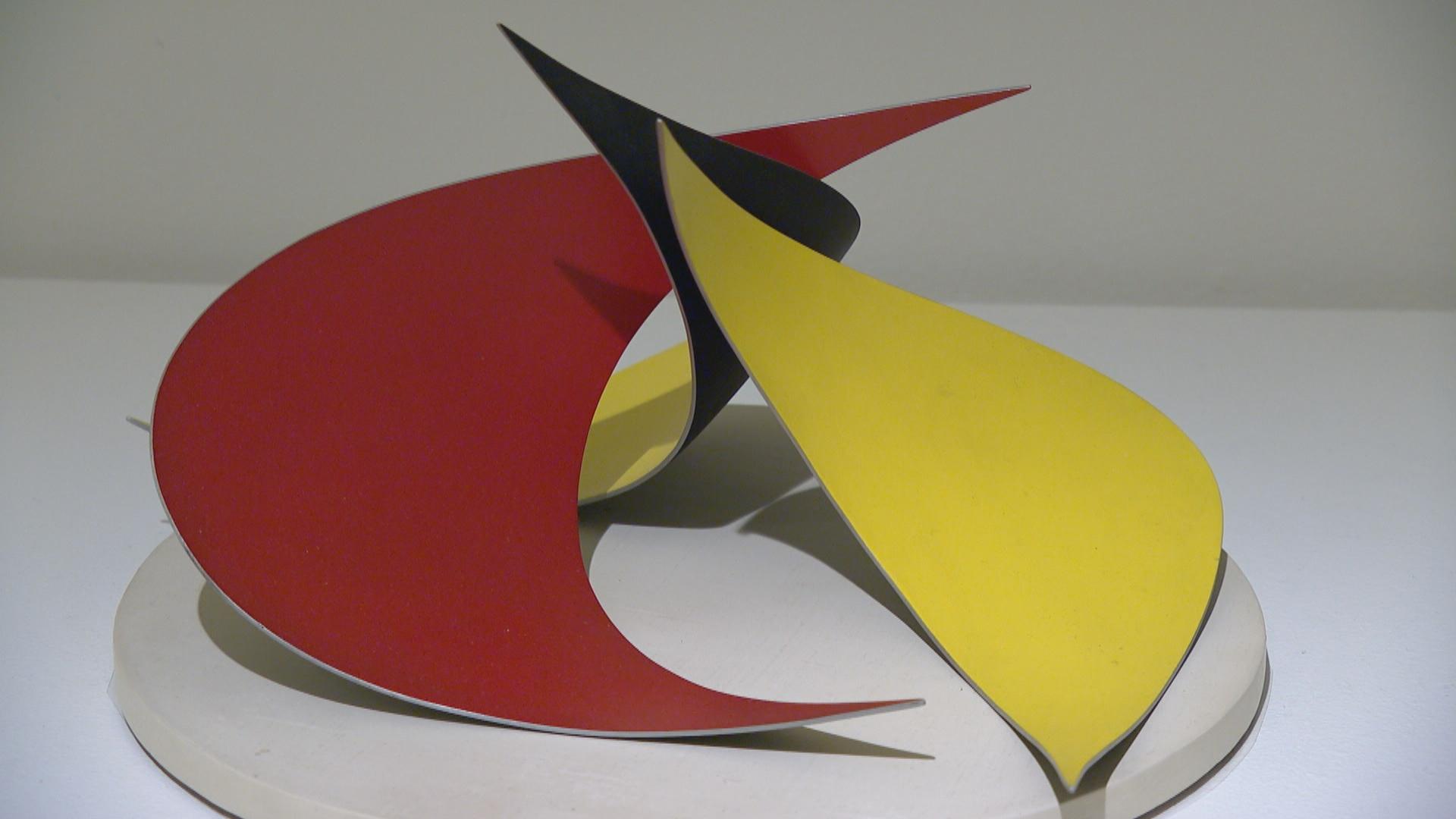 "Monochrome Multitudes" is running at the Smart Museum until Jan. 8, 2023. (WTTW News)
The move toward exploring one color is often associated with 20th century male artists from the U.S.
"We wanted to complicate that," Cacchione said. "We wanted to include women, artists of color, and artists from around world, because they've all engaged in discourses around the monochrome to really critically unpack and think around it."
For Mehring, the Smart Museum of Art occupies a unique place in Chicago.
"We're a university museum, and we're a museum at the University of Chicago, and I've always felt that that makes us a little bit different and gives us an incredible opportunity to engage the immense expertise that we have on campus here," Mehring said. "So close to 40 of the labels have been written by faculty members across campus — and not just us boring art historians — but a mathematician, an astrophysicist, a legal historian. Those types of perspectives that are usually never brought into museums, outside of a university context."
"Monochrome Multitudes" is at Smart Museum until Jan. 8, 2023.
---