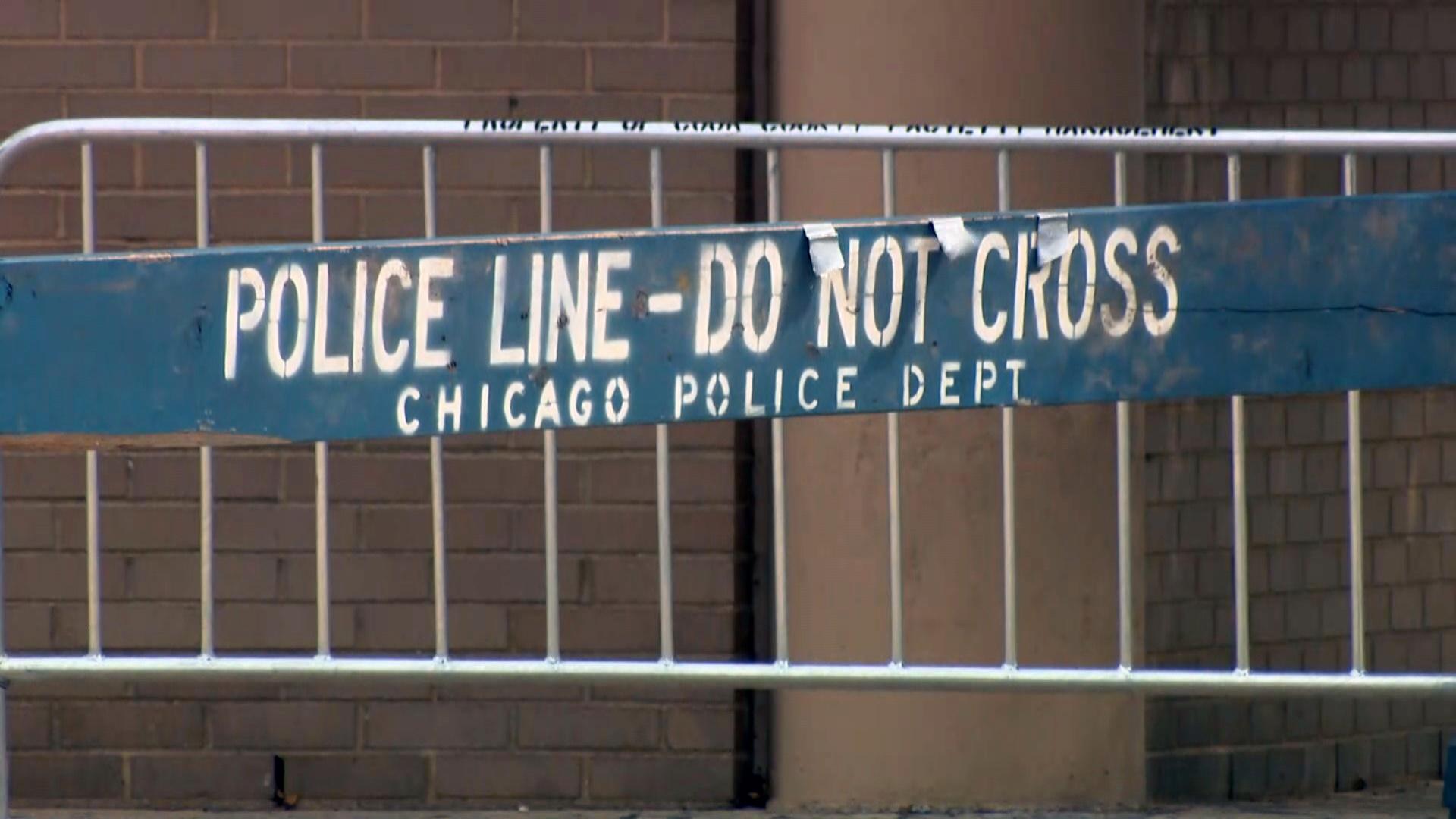 A file photo shows a crime scene blocked off by the Chicago Police Department. (WTTW News)
A reputed gang member was allegedly targeted for a robbery and ultimately gunned down by a group of his friends in Rogers Park earlier this year, according to Cook County prosecutors.
Isaias Salas, 20, was arrested this week and charged with first-degree murder, murder via other forcible felony and armed robbery stemming from the May 3, 2022 killing of 21-year-old Julbert Hernandez.
Salas was ordered held without bond during a hearing Thursday morning. Another man, Isaiah Cardona, was previously charged in this case, while a third alleged suspect is not currently facing any charges.
According to Assistant State's Attorney Christopher Nugarus, Hernandez and Salas were members of the same gang. They and the two other defendants were allegedly hanging out in the 7400 block of North Wolcott Avenue, where the shooting occurred, late on May 2 into the early morning hours of May 3.
The group drove off in Hernandez's Nissan late on May 2 and returned to the area just after midnight on May 3, when the vehicle was seen parked with its hazard lights activated on Wolcott.
According to Nugarus, surveillance video showed Salas and Hernandez exiting the vehicle before Salas began striking the victim, while the other men looked on. Hernandez tried to fight back and ultimately fled on foot while he was allegedly being chased by Cardona.
Hernandez eventually ran back toward the vehicle at which point Salas allegedly stepped in front of him and began firing a handgun, striking both Hernandez and Cardona. Nugarus said Salas and Cardona then fled into a nearby residence.
Hernandez collapsed into his car and later died. According to Nugarus, Hernandez had been shot a total of 18 times.
While Chicago police were on scene, Cardona allegedly emerged from a nearby gangway with gunshot wounds to his arm and thigh, as well as a graze wound to his torso. No firearm was recovered, but police did locate 13 shell casings that had all been fired from the same weapon, Nugarus said.
Investigators later searched the men's social media accounts and found that the unnamed defendant had conversations with Salas and others about Hernandez's vehicle, a planned hijacking and the shooting, according to Nugarus. Other messages found allegedly showed they had intended to rob Hernandez, but the plan "went sideways," and included discussions about how Hernandez had been hanging out with a member of an opposing gang.
Cardona was eventually arrested in August and he allegedly admitted taking Hernandez's wallet and phone during the incident. Salas was taken into custody this week, and told investigators he had fired shots in Hernandez's direction, according to Nugarus.
Salas is due back in court on Oct. 26.
Contact Matt Masterson: @ByMattMasterson | [email protected] | (773) 509-5431
---