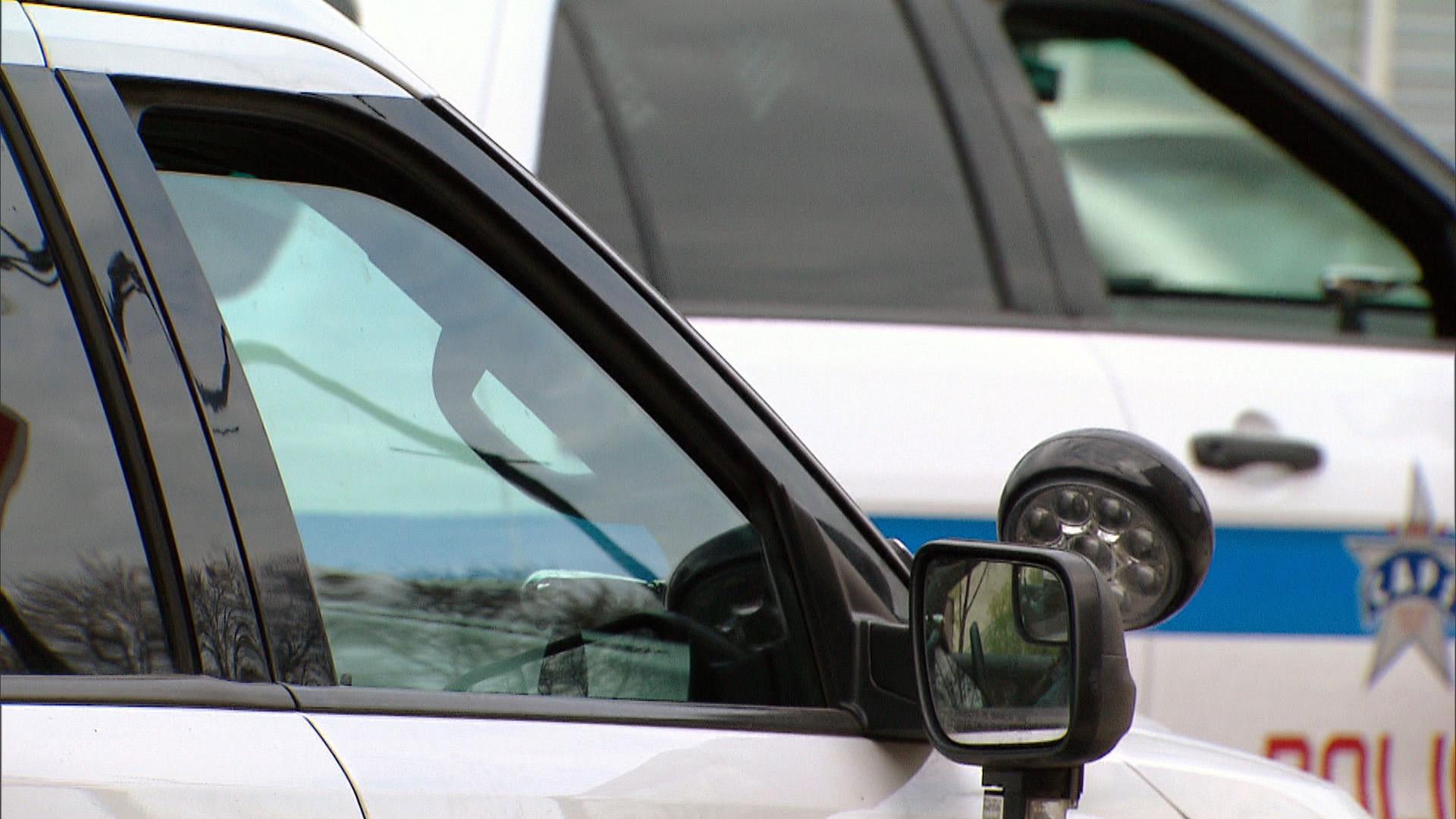 (WTTW News)
Chicago police shot a man inside a West Side police Station Wednesday afternoon, a department spokesperson said.
The shooting occurred inside the CPD's 10th District Station located at 3315 W. Ogden Ave. No officers were wounded, but one person was struck and and taken to Mount Sinai Hospital, police spokesperson Tom Ahern said.
According to Police Superintendent David Brown, the man walked into the station at around 12:53 p.m. and began "mumbling and ranting" inside the building lobby, while carrying a plastic bag in which officers could apparently see the barrel of a gun.
He then started shouting "anti-police sentiment," Brown said, and allegedly pointed a firearm at employees behind the front desk before officers opened fire.
Based on preliminary information, police believe as many as three officers fired shots. Brown said the man was shot at least once in the shoulder and is being treated for non-life-threatening injuries. He is not cooperating with police and has not yet been identified, Brown said.
The whole incident took a less than a minute, Brown said. It's not yet clear if the gun the man was carrying was loaded, and Brown said that based on the man's actions, he does not believe the man was attempting to turn in that firearm to police.
The shooting is under investigation by the Civilian Office of Police Accountability.
This marks the second time in 10 days a shooting has occurred inside a department facility. Last week, 47-year-old Donald Patrick allegedly used an unsecured fire escape to climb into a CPD building in Homan Square, where he grabbed firearms and was shot by an officer.
Patrick survived the shooting and has since been charged with multiple felonies.
Brown said the department is thinking about better ways to improve safety and security at its facilities, while also maintaining an openness to residents.
"This anti-police sentiment expressed by this particular offender has us all concerned about access to our police facility where our officers are," said Brown, who did not elaborate on what exactly the man said about police. "But we have to balance that with being, obviously, open to the community to come in and make reports, to come in and engage our office."
Contact Matt Masterson: @ByMattMasterson | [email protected] | (773) 509-5431
---