Plans to tear down and rebuild the almost 100-year-old Ryan Field at Northwestern University were unveiled last week. 
The university says the new, almost $1 billion privately-funded stadium will hold 12,000 fewer people, while setting new standards when it comes to accessibility and sustainability.
Northwestern University Wildcats Coach Pat Fitzgerald says the new stadium will have a major impact beyond just the football program. 
"This is more than just a football stadium. This is going to become, we believe, an amazing community asset," Fitzgerald said.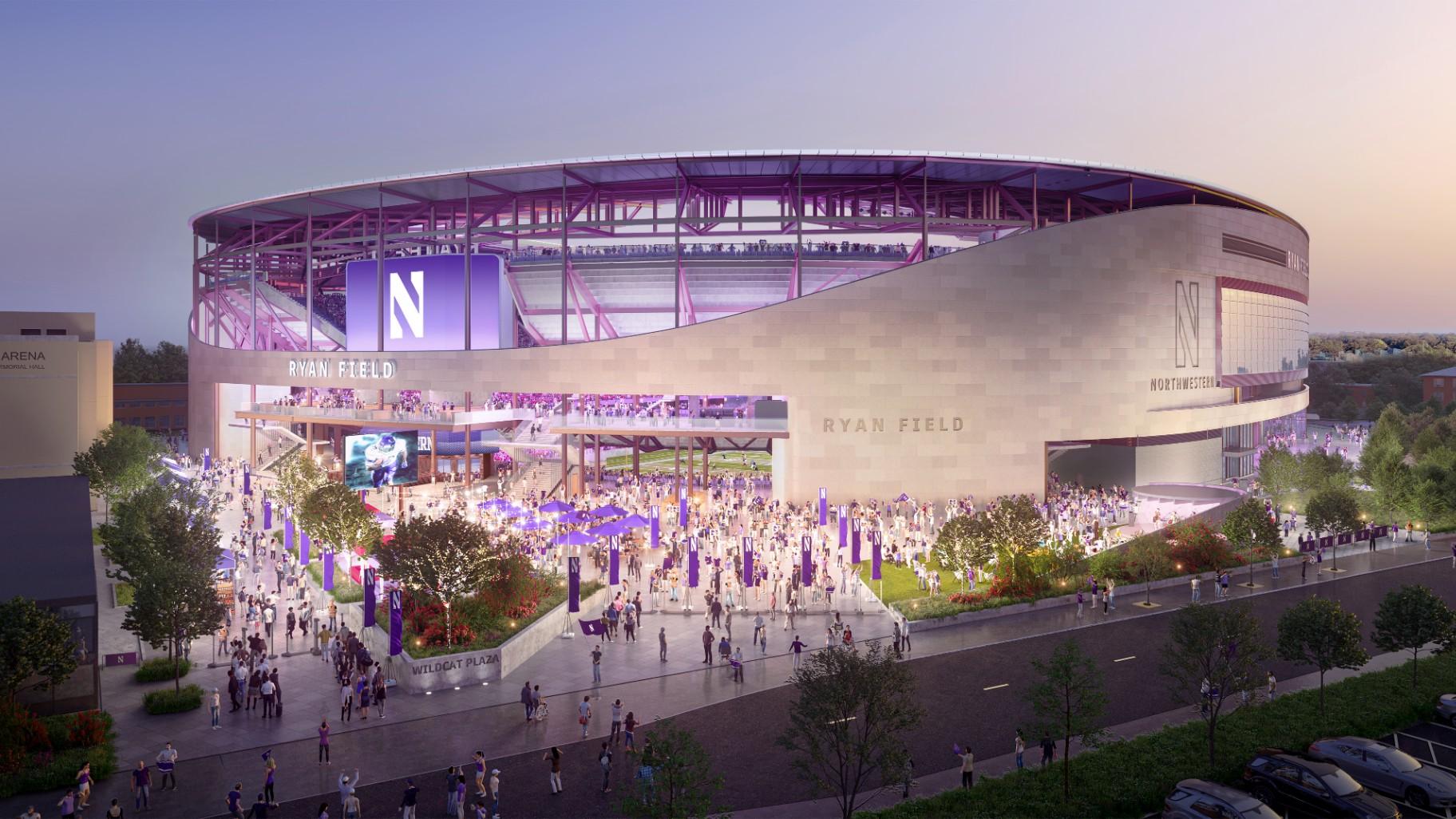 A rendering of a planned new Ryan Field in Evanston. (Credit: Northwestern University)
There are still ongoing conversations about where the Northwestern football team will play after 2024 while Ryan Field is undergoing construction until 2026. Fitzgerald is looking at the future construction as an opportunity to get creative with playing locations.
"I'm looking to have this be a unique experience to our players and our fans, so let's not look at these two years that we will be in construction as a negative," he said. "Let's find a way to make it a unique positive." 
The Ryan Field plans still await approval from the city of Evanston, but Fitzgerald said that communications are ongoing. 
"We've had multiple listening opportunities and engagement. That's going to continue here as we work through this project," he said. 
---