Northwestern University on Wednesday unveiled plans for a state-of-the-art $800 million stadium, which would replace the almost 100-year-old Ryan Field. 
The new stadium would be a privately funded project made possible by the Ryan family, according to a news release from the school. 
Plans reveal the new stadium will reach a maximum capacity of 35,000, which is 12,000 fewer seats than the current facility has. The plan promises the new stadium will reduce car congestion and promote overall sustainability.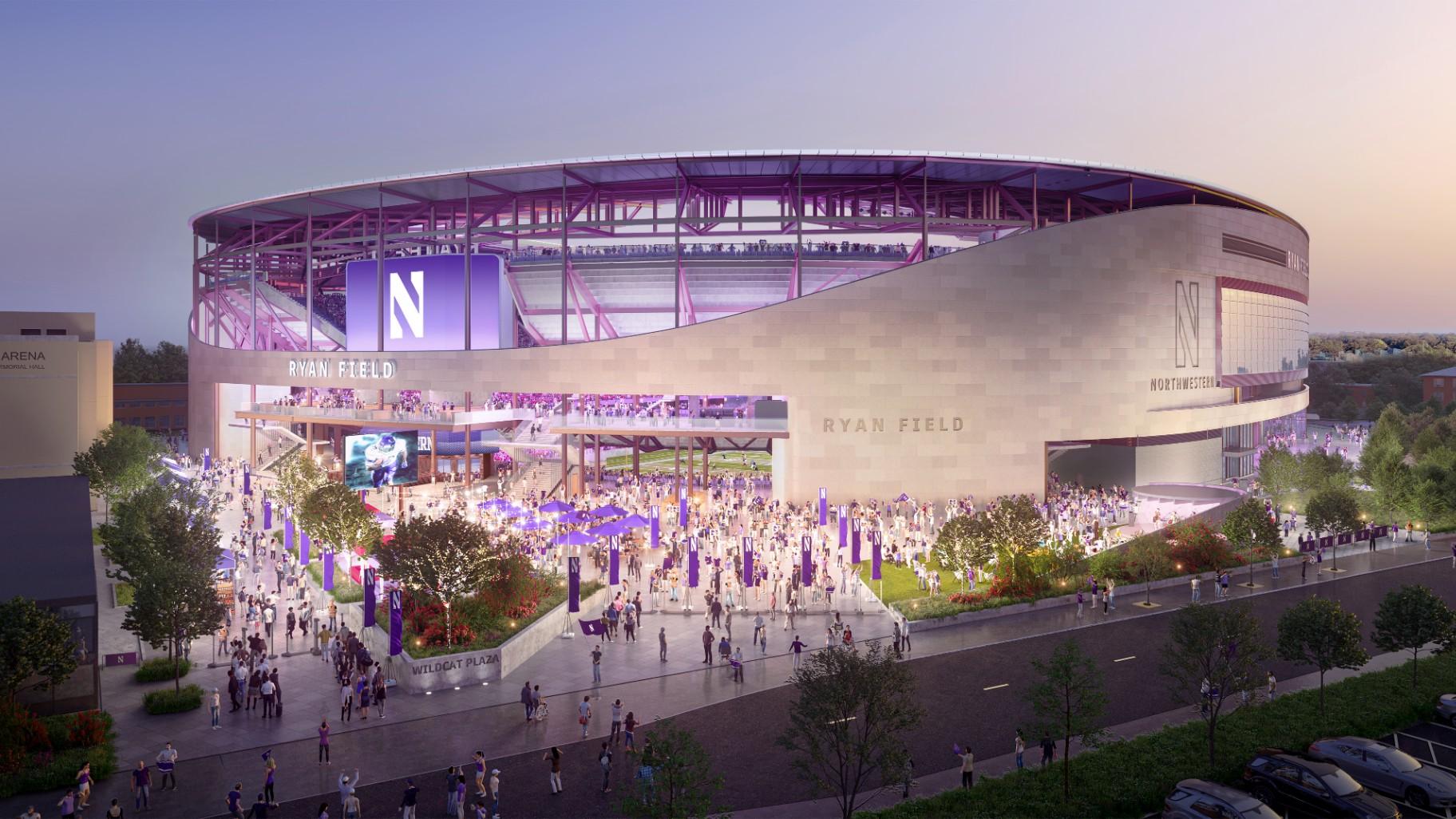 A rendering of a planned new Ryan Field in Evanston. (Credit: Northwestern University)
The project aims to emphasize fan experience while also becoming a community asset as Northwestern University claims it will be a "year-round hub for community activities." 
The university will still need to work with community members and the city of Evanston to get the green light and begin construction, said Danny Ecker, a reporter for Crain's Chicago Business. 
"I'm sure there will be people who have things to say about a number of events, light and noise and want to know more details about how the stadium is designed to limit those and limit the impact," he said.  
The university estimates the project will generate 2,900 jobs and bring $600 million in indirect economic development. If approved, the new stadium will be finished in 2026, according to the school. 
---