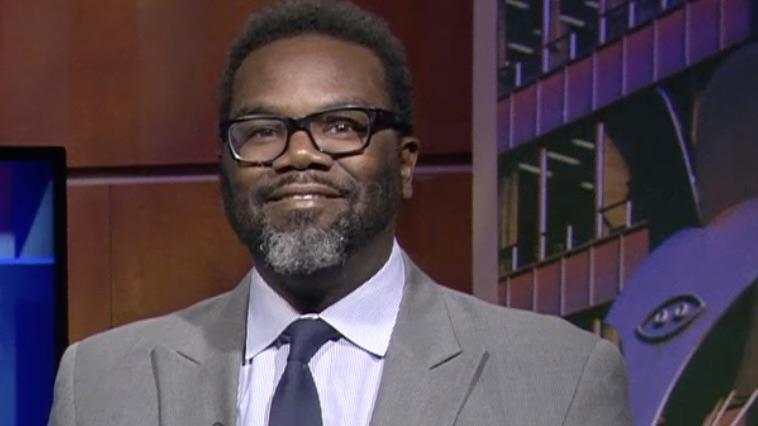 The Chicago Teachers Union voted to endorse Brandon Johnson in the Chicago mayor's race on Wednesday, calling on the Cook County commissioner to officially enter the race and challenge Mayor Lori Lightfoot.
Johnson, 46, has yet to formally announce that he will seek to deny Lightfoot a second term as mayor of Chicago — but the backing of the Chicago Teachers Union will ensure that he will have ample resources if he does take on Lightfoot, who has long been at odds with the city's most politically powerful labor union.
Johnson told WTTW News on Sept. 6 that his decision to run would be based on whether he thought he would be the strongest progressive candidate running against Lightfoot — and if he could unite Chicago's progressive and labor communities.
"I am deeply honored, and humbled, that my union siblings have decided to join the call urging me to run for mayor of Chicago," Johnson said in a statement to WTTW News. "My CTU family is one of the fiercest, most progressive unions in the country, and has built up organizing power in every corner of our city to fight for the common good. Their daily work and sacrifice is key to the success of our school communities, and as a collective, they are a key part of the coalition needed to transform our city. I am extremely grateful for their trust, and their support."
United Working Families, a political organization closely aligned with the Chicago Teachers Union, also endorsed Johnson and urged him to run for mayor at the group's convention held earlier this week.
Both the Chicago Teachers Union and United Working Families exhorted Johnson to make his campaign for mayor official and vowed to work to elect him and a slate of progressive Chicago City Council members.
The teachers' union also endorsed Mueze Bawany, who is running for 50th Ward alderperson against Ald. Debra Silverstein, and Lori Torres, who plans to challenge 36th Ward Ald. Gilbert Villegas. Torres, a teacher at Monroe Elementary School, is a member of the union's executive board, and Bawany is a teacher at North-Grand High School.
Johnson, a founding member of United Working Families, represents the best mayoral candidate at a time "when the terrain of the 2023 municipal elections — including a weak mayor and an unprecedented wave of aldermanic retirements — provides us with a generational opportunity to continue organizing for radical alternatives and mass-based political power," according to the group's resolution.
More than 90% of the approximately 2,000 United Working Families members voted to endorse Johnson, said Emma Tai, the executive director of United Working Families.
"Our members were very clear on what they wanted," Tai said.
United Working Families is led by Chicago Teachers Union President Stacy Davis Gates.
Progressive groups are likely to focus not only on Lightfoot's opposition to significant cuts in police spending but also her flip flop on an elected school board  as well as her refusal to reopen public mental health clinics closed by former Mayor Rahm Emanuel during the 2023 campaign.
Johnson, a paid organizer for the teachers' union, has been at the forefront of those fights. If elected mayor, Johnson has promised to be a "visionary, game-changing executive" to represent working people across Chicago.
As a member of the Cook County Board of Commissioners, Johnson is best known for authoring a measure that sought to prevent landlords from refusing to rent housing to people with certain criminal records. Johnson said the measure was designed to help county residents returning from jail or prison rebuild their lives.
Johnson also authored a nonbinding resolution in the summer of 2020 that called for county officials to "redirect funds from policing and incarceration to public services not administered by law enforcement that promote community health and safety equitably" after the police murder of George Floyd touched off a wave of social justice protests and unrest.
The decision by the Chicago Teachers Union and United Working Families to endorse Johnson represents a major milestone in what was designed to be a deliberate process in the run-up to Johnson's expected official entry into the race.
Progressive groups in Chicago have been working for 10 months to lay the groundwork to defeat Lightfoot by uniting behind a single candidate. 
A similar strategy paid off in the June primary, with the coalition emerging victorious in six of seven races.
The victory of state Rep. Delia Ramirez, D-Chicago, despite concerted attacks over her call in the summer of 2020 to defund the Chicago police, could defuse concern that Johnson's support for similar measures could harm him in the mayor's race.
Lightfoot has long predicted that the Chicago Teachers Union would field a progressive candidate in 2023 in an attempt to unseat her — and has said she is ready to defend her handling of the COVID-19 pandemic, rooting out corruption at City Hall, fighting crime and boosting public investment on the South and West sides.
Johnson had $144,000 in his campaign account as of Saturday, after a $59,900 contribution from the Chicago Teachers Union's PAC according to records filed with the Illinois State Board of Elections.
However, the effort by Chicago's progressive political group to unite behind a single candidate to take on Lightfoot was complicated by U.S. Rep. Jesús "Chuy" Garcia's public consideration of a mayoral bid.
After endorsing a slate of candidates for the City Council, Garcia told reporters Sept. 7 that the chances he would run for mayor were "50-50." Garcia's spokesperson declined to comment to WTTW News about the teachers' union endorsement.
In 2015, the Chicago Teachers Union tapped Garcia — then a Cook County commissioner — to challenge Emanuel's bid for re-election after Chicago Teachers Union President Karen Lewis had to drop out of the race for mayor after being diagnosed with brain cancer.
Garcia lost to Emanuel, but not before forcing him into a runoff and supercharging Chicago's progressive political movement. Garcia was elected to the U.S. House of Representatives in 2018, and since he took office in 2019 has been a leader of the progressive wing of the national Democratic Party.
Garcia's interest in running for mayor again increased after Nuestro PAC, which focuses on Latino voters, released a poll showing Garcia tied with Lightfoot in a head-to-head contest.
Before the United Working Families asked their members to endorse Johnson, Garcia called group leaders and asked them to hold off on the vote. Sources told WTTW News that leaders declined, citing the lengthy, deliberate process that had already taken place. Instead, leaders read an email from Garcia, asking them to delay the vote.
Group members declined, and moved forward with their endorsement of Johnson.
Eight candidates have already announced bids for mayor, including Lightfoot: Ald. Raymond Lopez (15th Ward), Willie Wilson, state Rep. Kam Buckner (D-Chicago), Paul Vallas, Ald. Roderick Sawyer (6th Ward), Ja'mal Green and Ald. Sophia King (4th Ward).
---
Contact Heather Cherone: @HeatherCherone | (773) 569-1863 | [email protected]
---