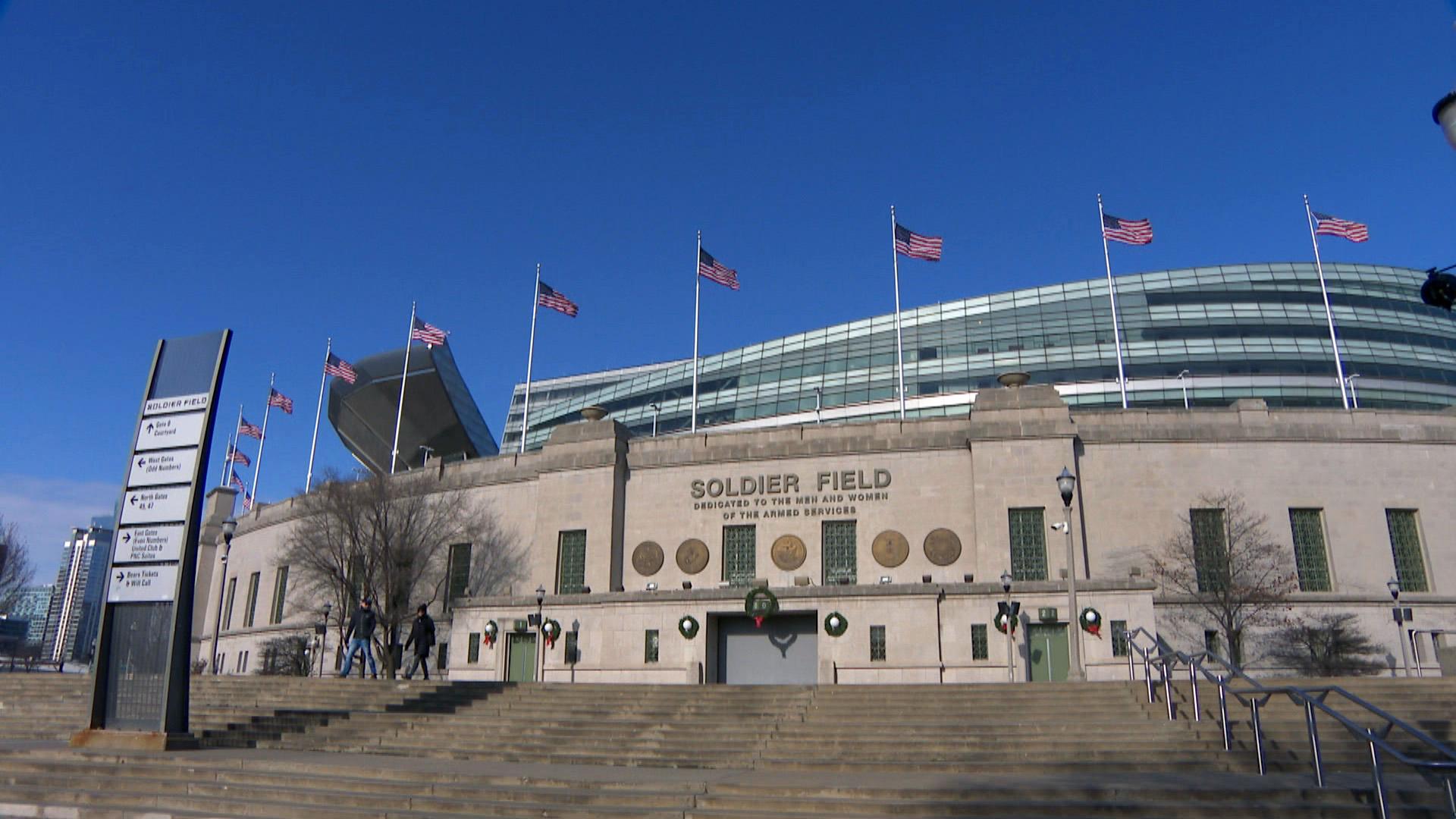 (WTTW News)
The Chicago Bears are set to unveil their proposal for a new stadium and entertainment district in Arlington Heights next week, the team announced Thursday.
The Bears announced "an informational community meeting" will be held Sept. 8 during which the team's potential purchase and redevelopment of the former Arlington International Racecourse will be discussed. The meeting is scheduled to take place from 7 to 9 p.m. at John Hersey High School, 1900 E. Thomas Road.
The potential move has long been percolating and heated up after the team signed a purchase agreement for the former racetrack in September 2021. No final purchase of the land has been made and any plans would be put through a formal approval process with the village of Arlington Heights.
Churchill Downs Incorporated, which owns the property, announced at the time that the sale price agreement was $197.2 million.
The team's decampment from Chicago's Soldier Field in favor of a shiny new stadium in the north suburbs, with a likely long list of amenities, has been a political flashpoint in the city.
On July 25, Mayor Lori Lightfoot announced three options to renovate Soldier Field in an effort to make the stadium more appealing. Ranging in price from $900 million to $2.2 billion, the plans included expanded seating and a dome.
The mayor's office did not immediately respond to a request for comment on the meeting announcement.
The mayor, who is currently running for re-election, did not say how much public funding she would be willing to spend on the proposals.
"We are doing what we believe is making a compelling case for the Chicago Bears to stay in Chicago," Lightfoot said in July. "They want a tier one stadium environment to maximize revenues — and we agree. And we are going to keep making the case to the Bears, the NFL and the public that a revitalized Solider Field makes the most economic sense for that storied franchise."
That effort may have been for naught as the community meeting inches the team's owners ever closer to finalizing their plans.
Soldier Field, which opened in 1924, was last renovated in 2003 thanks to $660 million in bonds that are being paid off with city hotel taxes.
Heather Cherone contributed to this report. 
---