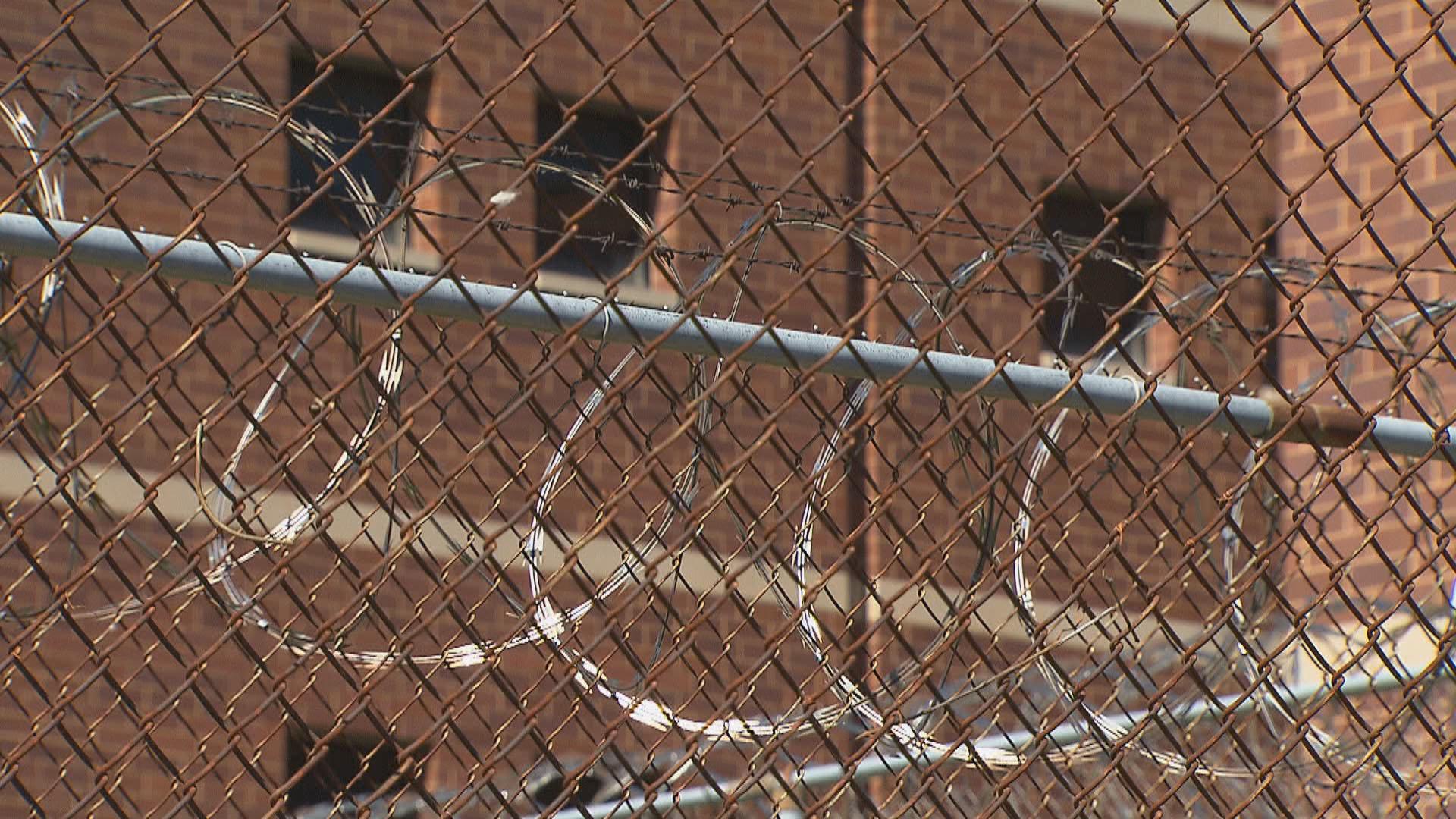 (WTTW News)
A 9-year-old girl escaped her would-be kidnapper by kicking and biting the man after he allegedly grabbed her outside a West Ridge grocery store and attempted to flee, according to Cook County prosecutors.
Terran McKethan, 20, has been charged with felony counts of aggravated kidnapping and indecent solicitation stemming from the Aug. 17 incident at the Cermak Fresh Market in the 6600 block of North Damen Avenue. He's also been accused in another incident near that same store, in which he allegedly propositioned a 13-year-old girl and her mother for sex.
Cook County Judge Susana Ortiz ordered him held without bail during a hearing Thursday.
"I just find that he is a clear and present danger, not only to these two victims, but to all children in general, whether they're alone or accompanied by an adult," Ortiz said.
According to Assistant State's Attorney Daniel Hanichak, the 9-year-old and her grandmother were walking to the entrance of the grocery store. When the grandmother turned to get a shopping cart, McKethan allegedly walked behind them, picked up the girl and attempted to walk away quickly.
Hanichak said the girl began kicking her legs to try and get away, while her grandmother and three other witnesses began pursuing McKethan, who rounded the corner of the store and began running southbound on Ridge Avenue.
The victim, who had been screaming, then bit McKethan on his hand near his thumb before he set her down and ran back to his nearby residence on Damen, according to Hanichak.
Days earlier, on Aug. 14, a 13-year-old girl and her mother were walking home down Damen near the Cermak Fresh Market when McKethan allegedly approached them. According to Hanichak, McKethan first asked the pair for a hug and then to come to his home for drinks. When they declined, McKethan allegedly asked them if they "wanted to have a threesome" and followed them to their home.
Hanichak said the girl saw McKethan again the next day, when he allegedly followed her, her mother and her sister to their home and attempted to open a door to get inside.
Days later, that victim saw news coverage of the alleged kidnapping and contacted police. McKethan was eventually located on Monday and placed under arrest, and investigators noticed a wound on his hand near where the 9-year-old said she bit him, ​​Hanichak said.
McKethan was allegedly identified in surveillance footage and by his landlord, who had seen a police bulletin published about the attempted kidnapping.
"The defendant absolutely poses a real and present threat, in that we have two very scary incidents," Hanichak said. "There's nothing more dangerous or horrifying for a parent, or a grandparent who she was with in this case, than something like what the defendant did."
During Thursday's hearing McKethan's defense attorney said her client suffers from mental health issues, including bipolar disorder and schizophrenia. She asked that he be granted a monetary bail so he could continue receiving treatment for his conditions.
Hanichak agreed McKethan has mental health issues that must be addressed, but he said that can be done at Cermak Health Services within the Cook County Jail, adding that it would be "reckless" to let McKethan out on bail.
McKethan is due back in court for a hearing on Sept. 12.
Contact Matt Masterson: @ByMattMasterson | [email protected] | (773) 509-5431
---