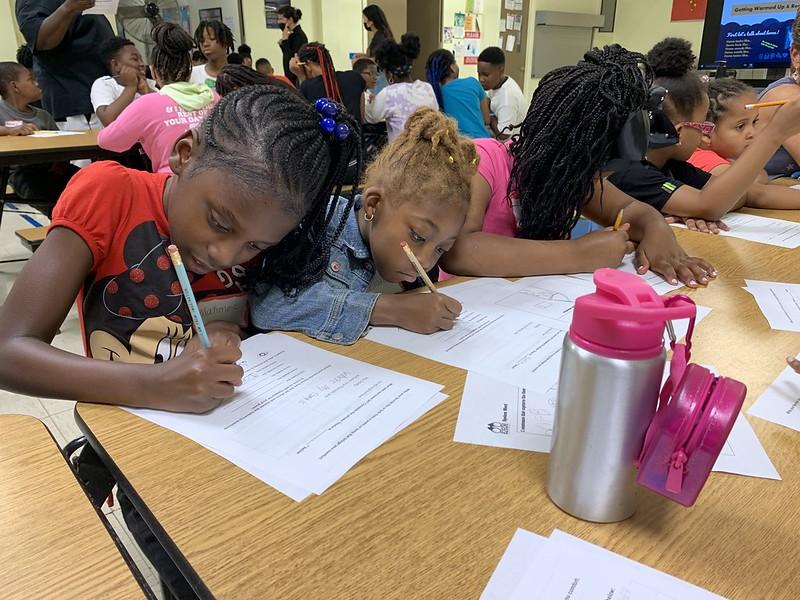 1st-8th grade YMCA summer program students at Cullen Elementary get creative at a Summer 2022 Spoken Word Field Trip workshop in Chicago's Roseland neighborhood. (Courtesy 826CHI)
Realism, escapism, and all that's in between, there are no limits to the themes explored by Chicago students in their soon-to-be-published writings.
Three new publications by local students are available for pre-order now and are expected to ship by the end of July.
"It Went to the Moon" is a bilingual chapbook that explores character, dialogue, and theater, written by students of 826CHI's After School Writing Lab.
 "Tomorrow's Titans" is a collection of poetry and creative writing from sixth grade students attending Chicago Math & Science Academy.
"Archives of My Memory" is a collection of poetry and creative writing that explores the blurred lines between escapism and fantasy through self-examination, from ninth through 12th grade students of 826CHI's Teen Writers Studio.
"Inside Out There" was written by students at Michele Clark High School who document their experiences during quarantine through blackout poems, journal entries, homages to contemporary artists. (Courtesy 826CHI)
"Everything we publish is with a program," said Joshua Bohnsack, publishing programs coordinator at 826CHI, "but it's done for the love of the writing."
826CHI is the local chapter of 826 National, a nonprofit "dedicated to supporting students ages 6 to 18 to amplify their creative and expository writing skills." The organization focuses its tuition-free programs on students from marginalized backgrounds, low-income students and students from schools with limited arts and literacy-based education programs.
"Our students have a real sense of belonging," said Kara Wright, a board member on 826CHI. "I think that speaks to the real intentionality around embedding diversity, equity, and inclusion into the programming."
826CHI partners with CPS to provide free, project-based field trips to CPS classrooms, as well as in-school programming. Between 2019 and 2021, 85 teachers in 69 schools were involved with 826CHI programming, as well as over 3,000 students across 42 ZIP codes, according to 826CHI data.
According to Wright, 826CHI's goal is to build a storytelling center in Chicago that provides students and teachers the resources and the space to pursue their creative passions.
"It's the confidence. It's the agency of the students," said Wright, "they get to exercise that agency. They feel heard."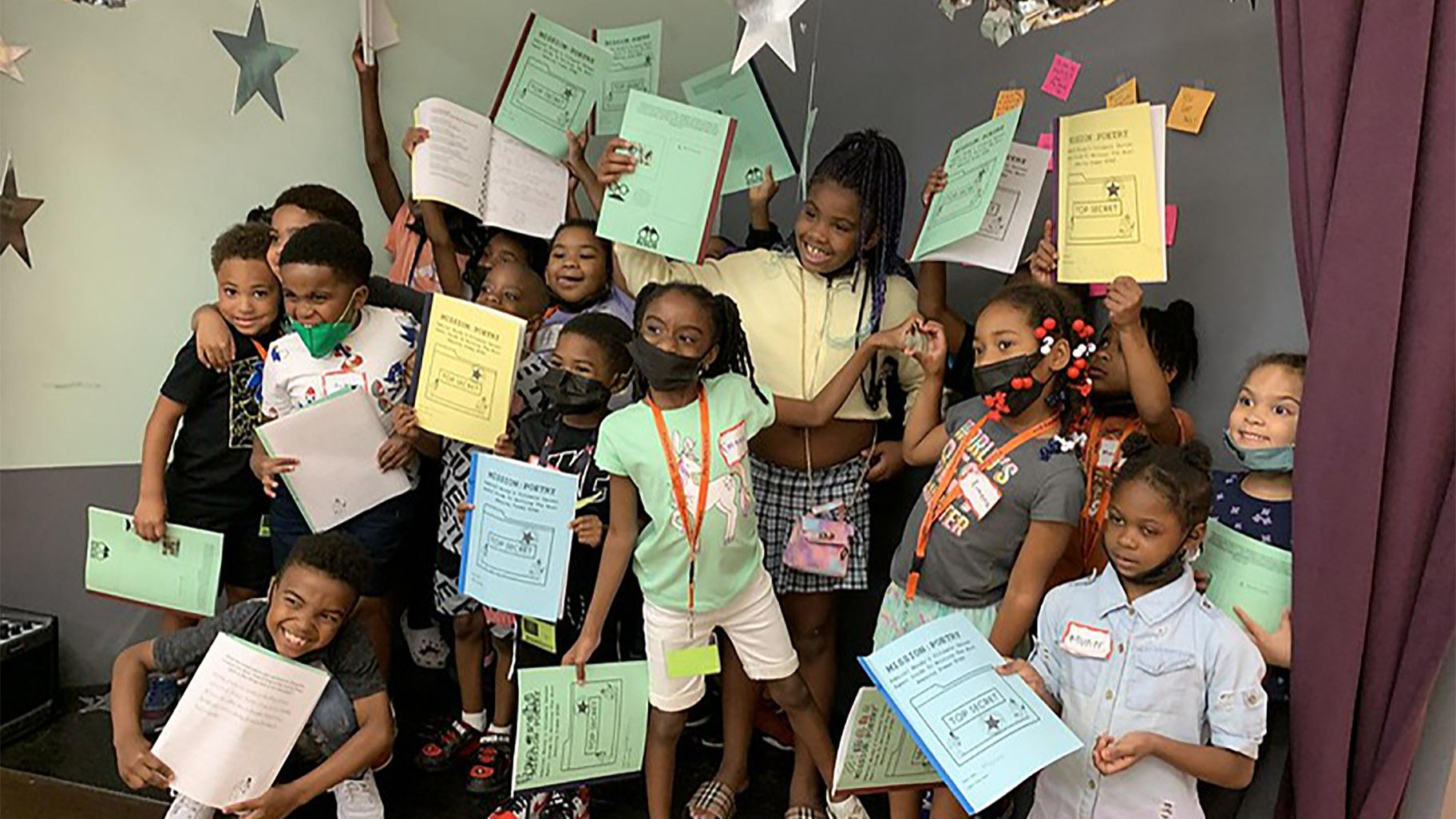 1st and 2nd grade students from the James Jordan Boys and Girls Club after the Mission: Poetry Field Trip workshop at 826CHI's writing lab in Wicker Park. (Courtesy 826CHI)