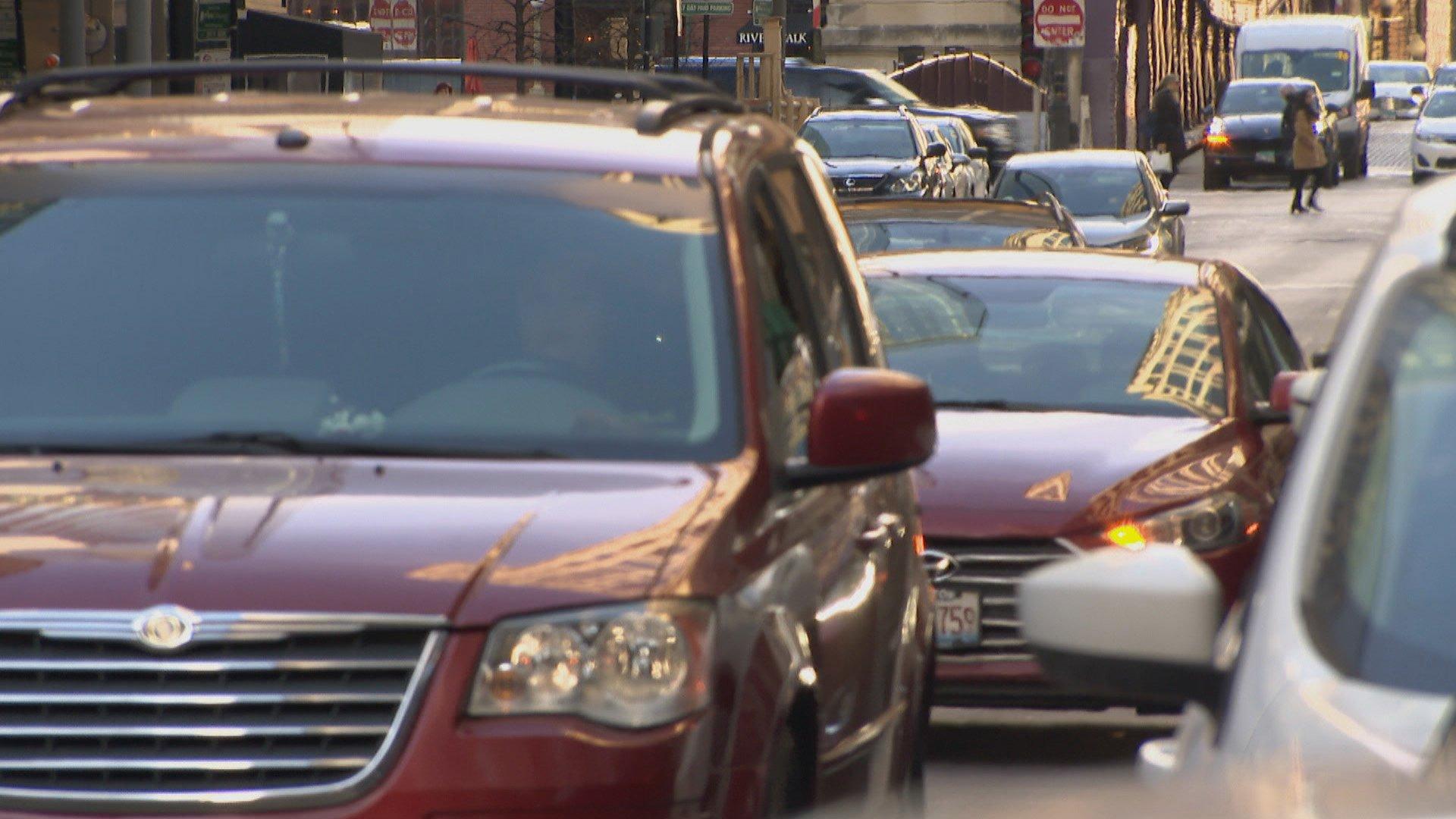 (WTTW News)
A push to roll back a law hitting drivers who zip past Chicago parks and schools monitored by speed cameras traveling between 6 mph and 9 mph above the limit with $35 tickets is set to get an up-or-down vote by the Chicago City Council on July 20, according to records obtained by WTTW News.
Ald. Anthony Beale (9th Ward) asked City Clerk Anna Valencia to put the measure on the agenda for the next City Council meeting, setting up a showdown with Mayor Lori Lightfoot who moved last month to prevent a vote she was not certain she could win.
Beale accused Lightfoot of "turning up the heat" on members of the City Council who favor rolling back the fines by warning on Wednesday that supporting the change would cost the city $80 million in the 2022 fiscal year and the 2023 fiscal year.
Before the vote was prevented last month, Lightfoot warned that rolling back the fines issued by speed cameras would cost between $40 million and $45 million annually.
"The number keeps changing," Beale said. "She's very transparent."
Lightfoot said City Council members considering rolling back the speed-camera fines should weigh what impact that change will have on the city's 2023 budget, set to be approved this fall as all 50 alderpeople face re-election — or retirement.
"I haven't heard anybody who thinks it's a good idea to increase the speeds talking about what they're going to do in an election-year budget to find the revenues that are going to be necessary to replace the revenue stream," Lightfoot said.
Lightfoot issued that warning at an event in the 3rd Ward designed to showcase an $11 million project designed to make Michigan Avenue between Cermak Road and 24th Place more friendly to pedestrians by reducing the roadway to three lanes, widening its crosswalks and sidewalks while planting new bushes and trees and adding more lights.
The mayor appeared alongside Ald. Pat Dowell (3rd Ward), who was one of 16 members of the City Council's Finance Committee on June 21 to vote to advance the ticket rollback. 
Dowell, picked by Lightfoot to lead the powerful City Council Budget Committee, was singled out by name by the mayor, who urged Chicagoans to "to remember these names" of City Council members she said voted to "jeopardize public safety."
Dowell appeared alongside the mayor, her first high-profile public appearance since finishing second to Jonathan Jackson in the Democratic primary to represent Illinois' 1st Congressional District and replace retiring U.S. Rep. Bobby Rush, D-Chicago.
Lightfoot declined to tell reporters whether she was confident that she would prevail, but continued to press her case.
"I don't think that this is the time for us to be increasing speeds when we're seeing the number of traffic fatalities and injuries," Lightfoot said.
In 2021, 174 people were killed in traffic crashes, "a stunning number," and a 15% increase from 2020, Lightfoot said.
As Dowell looked on, Lightfoot brought the issue home for her ally.
"In this [3rd] Ward alone in 2021, there were 486 injury-producing crashes," Lightfoot said, adding that 60 of those crashes seriously injured someone. "And unfortunately, we lost five people to traffic-related fatalities in this ward."
Beale said it was clear Lightfoot is "trying to flip Dowell."
Even if the measure gets 26 votes and passes the City Council, there would not be enough votes to override Lightfoot's veto. In 2006, former Mayor Richard M. Daley issued the last veto by a Chicago mayor. Beale acknowledged he likely did not have enough votes to override a Lightfoot veto.
Drivers snapped traveling 10 mph over the limit have always gotten a $35 ticket, while drivers going at least 11 mph over the limit near parks and schools monitored by speed cameras installed under former Mayor Rahm Emanuel will continue to face a $100 ticket, unchanged from previous years.
Beale said the enhanced fines have disproportionately hurt Black and Latino drivers, while supporters say the financial penalty is needed to protect pedestrians and bicyclists.
City officials credit Chicago's 162 speed cameras with reducing the number of severe crashes by 13% in 2021, as compared with 2020, preventing 36 people from being seriously injured or killed. But that data does not isolate changes in crash data attributable to Lightfoot's decision to begin ticketing drivers traveling 6 mph over the limit near parks and schools with a speed camera.
Contact Heather Cherone: @HeatherCherone | (773) 569-1863 | [email protected]
---