Captive-born Mexican wolf pups being introduced into wild dens in 2018. (Mexican Wolf Interagency Field Team)
This spring, 11 captive-bred Mexican wolf pups — including three born at Brookfield in April — were transported to New Mexico and Arizona where they were placed in wild dens to be raised by surrogates alongside the parents' similarly aged wild pups, the U.S. Fish and Wildlife Service announced.
The fostering program, now in its seventh year, is used by the Mexican Wolf Interagency Field Team to increase the genetic diversity of the wild Mexican wolf population. To date, 83 captive-bred pups have been placed into wild wolf dens. According to the U.S. Fish and Wildlife Service, these fostered pups have the same survival rate as wild-born pups in their first year of life.
The three Brookfield pups were part of a litter of five born to 3-year-old Vivilette, a first-time mother, and her mate, 9-year-old Amigo. The other two pups will remain at the zoo with the rest of the wolf pack and guests can visit the newcomers this summer.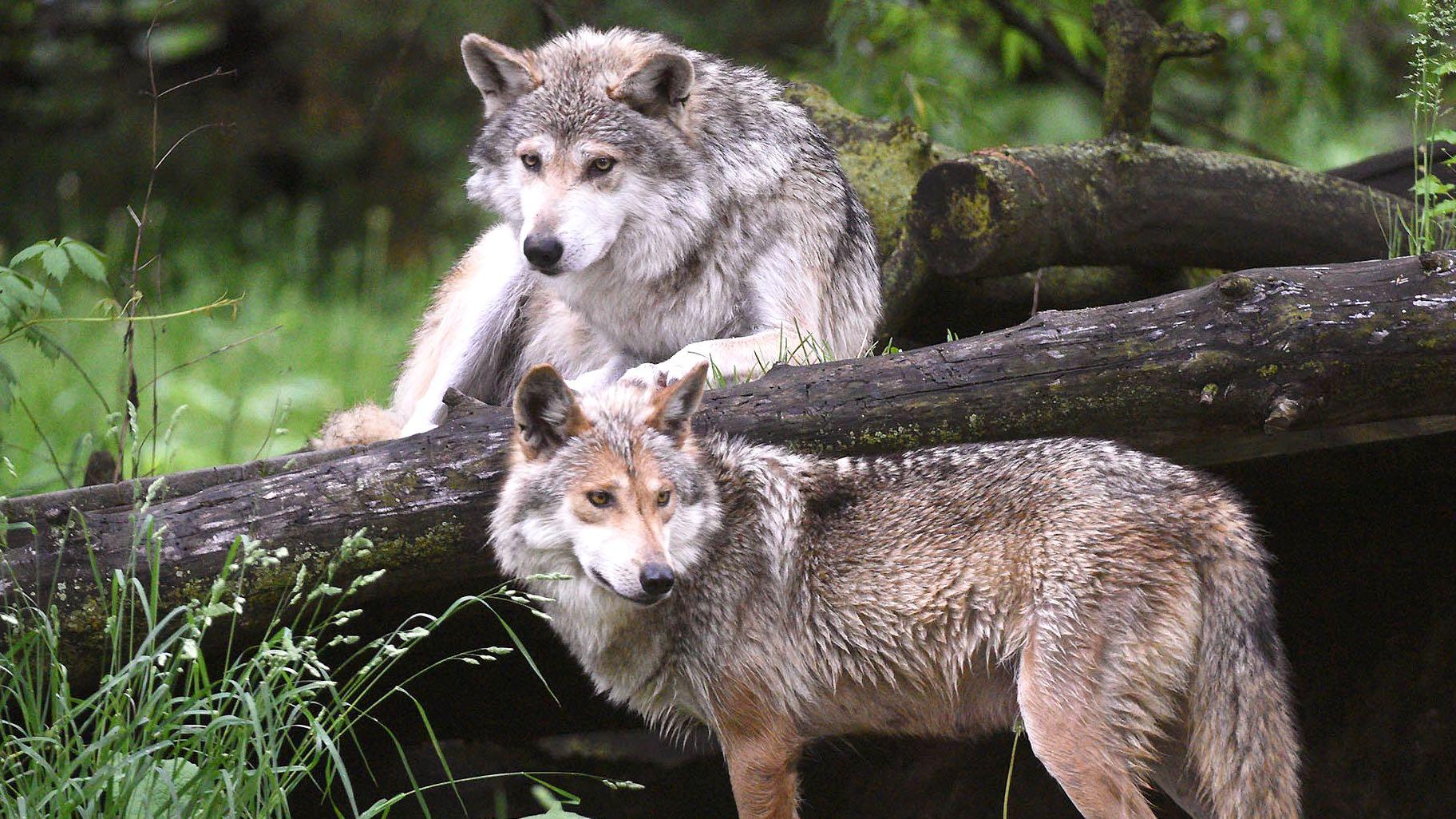 Amigo (top) and Vivilette, Brookfield Zoo's Mexican wolf pair. (Chicago Zoological Society-Brookfield Zoo)
The Mexican wolf is the smallest, rarest subspecies of gray wolf in North America. Their population once numbered upward of 4,000, roaming a range that extended from central Mexico through southeastern Arizona, southern New Mexico and southwestern Texas.
As cattle operations took over this range and wolves' common prey of elk and deer dwindled, conflicts with livestock led to a concerted effort to eradicate the wolves. By the mid-1900s, Mexican wolves had been all but eliminated from the southwestern U.S., and in 1976, the wolf was placed on the Endangered Species list. Hopes at the time were so low for its survival in the wild, the recovery plan stated that delisting might never be possible.
Today, there are nearly 200 Mexican wolves in the wild, following six consecutive years of population growth, the Fish and Wildlife Service said.
Brookfield is contributing to the baby boom. Foster pups born at the zoo in 2016 and 2017 and then placed in wild packs survived to breeding age and have produced multiple litters of their own.
Contact Patty Wetli: @pattywetli | (773) 509-5623 |  [email protected]
---