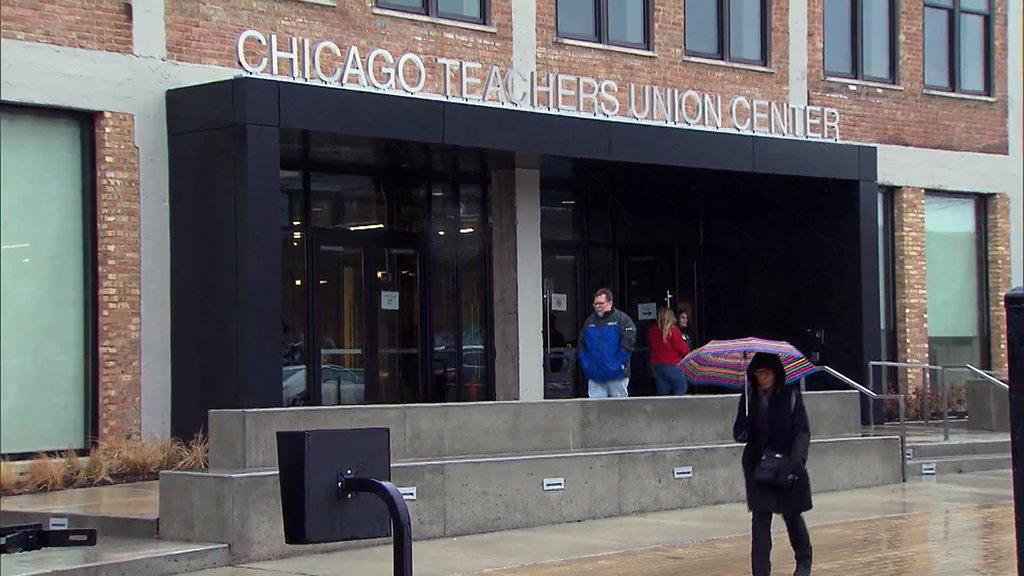 (WTTW News)
The Chicago Teachers Union will officially have a new leader as vice president Stacy Davis Gates defeated two other challengers to become president of the powerful labor organization.
Davis Gates and the rest of the Caucus of Rank-and-File Educators, or CORE caucus, secured 56% of the vote in Friday's unionwide election, ahead of the Members First slate at 27% and the REAL slate at 17%.
CORE has been in power in the union since 2010.
CORE was re-elected with 56% of the vote, followed by Members First with 27% and Respect, Educate, Advocate, Lead with 17%. President Sharkey will step down as CTU president on July 1, 2022, when newly elected Union leadership formally takes office. https://t.co/qSdTLVR1mT

— ChicagoTeachersUnion (@CTULocal1) May 21, 2022
---
A firebrand who has never shied away from criticizing Chicago Public Schools leadership or City Hall officials, Davis Gates is also considered a possible candidate for next year's mayoral election.
She played a prominent role in the CTU's first strike in seven years — a two-week stoppage in 2019 — and also helped lead a labor action earlier this year that led to five days of canceled classes and the union pushed for stricter COVID-19 mitigations.
Friday's election featured no incumbent, as current president Jesse Sharkey announced in February that he would not be seeking another term following his own election victory in 2019. Sharkey, also a member of CORE, had backed Davis Gates for the position.
Sharkey will officially step down as president on July 1, and Davis Gates will serve as president until 2025.
Following CORE's election victory, Jackson Potter will serve as the union's vice president, Maria Moreno will remain as its financial secretary and Christel Williams-Hayes will serve as recording secretary.
With no incumbent in place, this marked one of the union's more hotly contested elections in recent memory. CORE members soundly defeated Members First candidates in the 2019 election by a 2-to-1 margin in voting. In 2016, the union didn't even hold an election, with no one challenging then-president Karen Lewis.
Candidates from the Members First and REAL Caucus slates had both accused the current bastion of a lack of transparency in allocating political action committee funds to candidates for state and local races and of devaluing members.
"This particular election saw competing visions from three slates vying for leadership of our union," Sharkey said in a statement. "At times these debates could be contentious, but now, as with past elections, our members democratically decided the future of our organization. And now — perhaps more than at any point in the past 12 years that I have served in leadership — it is time for us to come together for healing, and the solidarity that anchors our strength."
Members First candidate Mary Esposito-Usterbowski previously told WTTW News she wanted to secure better pay for teachers and eliminate a residency requirement that demands Chicago teachers live within the city's limits.
REAL Caucus is composed primarily of former CORE members, many of whom are disgruntled with the union's existing leadership. REAL ran elementary school teacher Darnell Dowd as its presidential candidate and said improving work conditions was its top priority.
Amanda Vinicky contributed to this report.
Contact Matt Masterson: @ByMattMasterson | [email protected] | (773) 509-5431
---