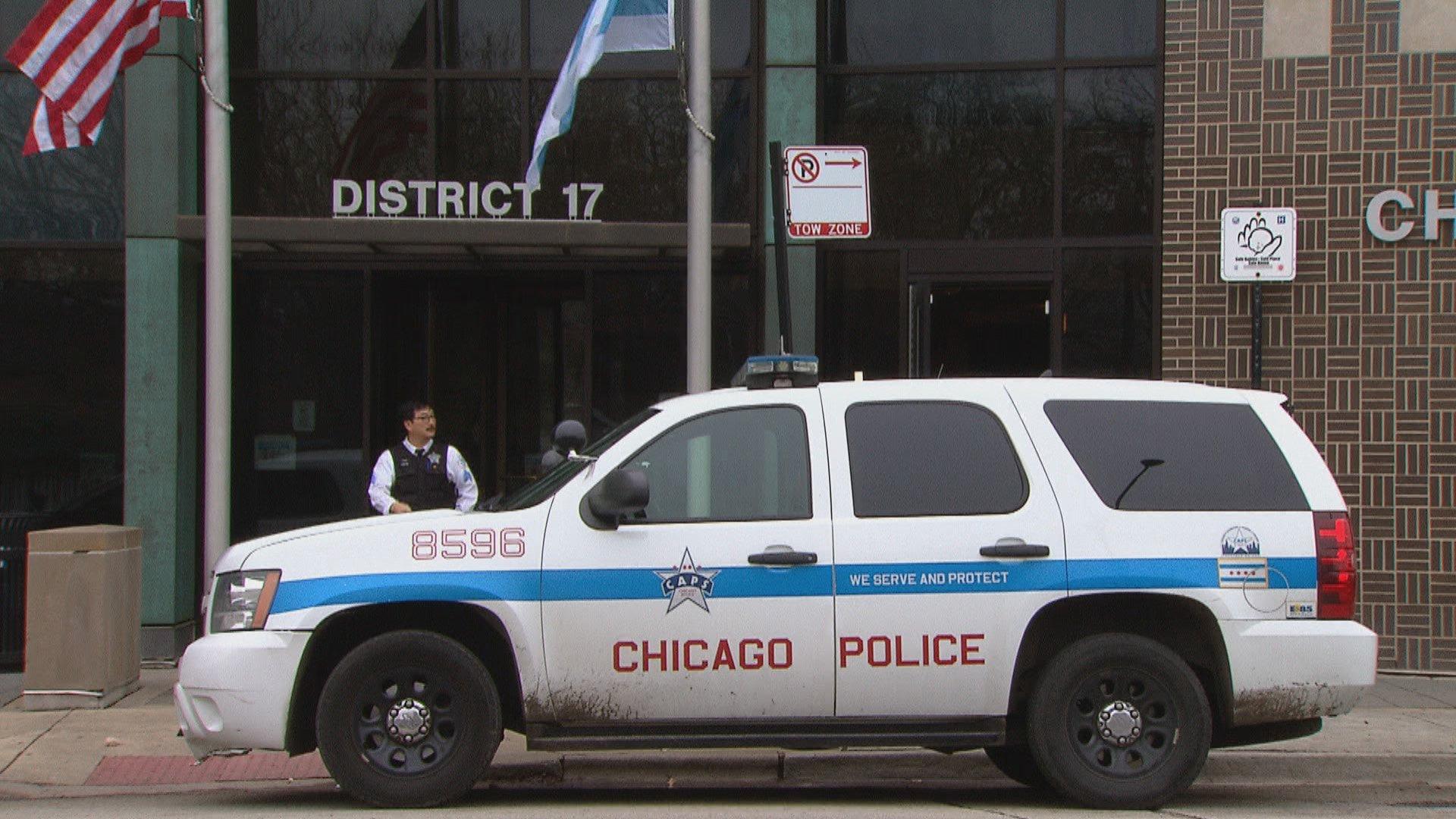 A Chicago Police Department vehicle is pictured in a file photo. (WTTW News)
Chicagoans 16 and younger must be accompanied by a "responsible adult" in order to visit Millennium Park after 6 p.m. Thursday through Sunday, Mayor Lori Lightfoot announced Sunday.
The new rule comes less than 24 hours after a 16-year-old boy was shot and killed near "The Bean" sculpture.
Lightfoot, who returned Sunday from a five-day trip to Texas, said she acted after a large crowd of teens and young adults flocked downtown on a warm spring night and "the scene devolved into one of chaos and unnecessary violence." 
Seandell Holliday, 16, was shot in the chest around 7:30 p.m. Saturday in the heart of Millennium Park and downtown, according to police and the Cook County Medical Examiner's Office. Holliday's death was one of five fatal shootings over the weekend in Chicago, according to police.
A 17-year-old boy was charged with second-degree murder and two gun-related felonies late Sunday in connection with Holliday's death. Chicago police Superintendent David Brown said Sunday afternoon the teen officers suspected of shooting the teen had a gun when he was taken into custody.
The teen was not identified by police because he is being charged in juvenile court. His first court appearance is set for Monday, officials said.
In addition, a 16-year-old boy was also arrested in Millennium Park Saturday with a "ghost gun" in his possession, Brown said. A ghost gun lacks a serial number by which it can be identified and is typically assembled by the user.
Eight guns were recovered from the crowd downtown on Saturday night, and five people were arrested in connection with gun violations. In addition, 26 teens were arrested along with five adults, Brown said.
"We, as a city, cannot allow any of our public spaces to become platforms for danger," Lightfoot said. "Anyone coming into our public spaces should expect to enjoy them peacefully and must respect and exhibit basic community norms of decency. We simply will not accept anything less."
Lightfoot said the new policy would be "strictly enforced and violations will be dealt with swiftly."
Anyone in the park after 6 p.m. on a weekend night must be "accompanied by at least one responsible adult," Lightfoot said.
A spokesperson for Lightfoot did not immediately respond to a request from WTTW News about what legal authority the mayor was relying on to ban those younger than 16 from a public park on Thursday, Friday, Saturday and Sunday nights.
The mayor's statement also did not define "responsible adult."
Lightfoot's announcement was swiftly condemned by the ACLU of Illinois.
"The mayor's announcement suggests that our city's showcase park should not be available for all residents of Chicago," ACLU of Illinois Director of Communications and Public Policy Ed Yohnka said. "Curfews and bans create group culpability for all young people — whether they are there to enjoy the sights and sounds of downtown or something else. The vague description — relying on an undefined 'responsible adult' – allowing young people to be present in the park and the promise of strict enforcement will result in unnecessary stops and arrests and further strain relations between CPD and young people of color."
Contact Heather Cherone: @HeatherCherone | (773) 569-1863 | [email protected]
---