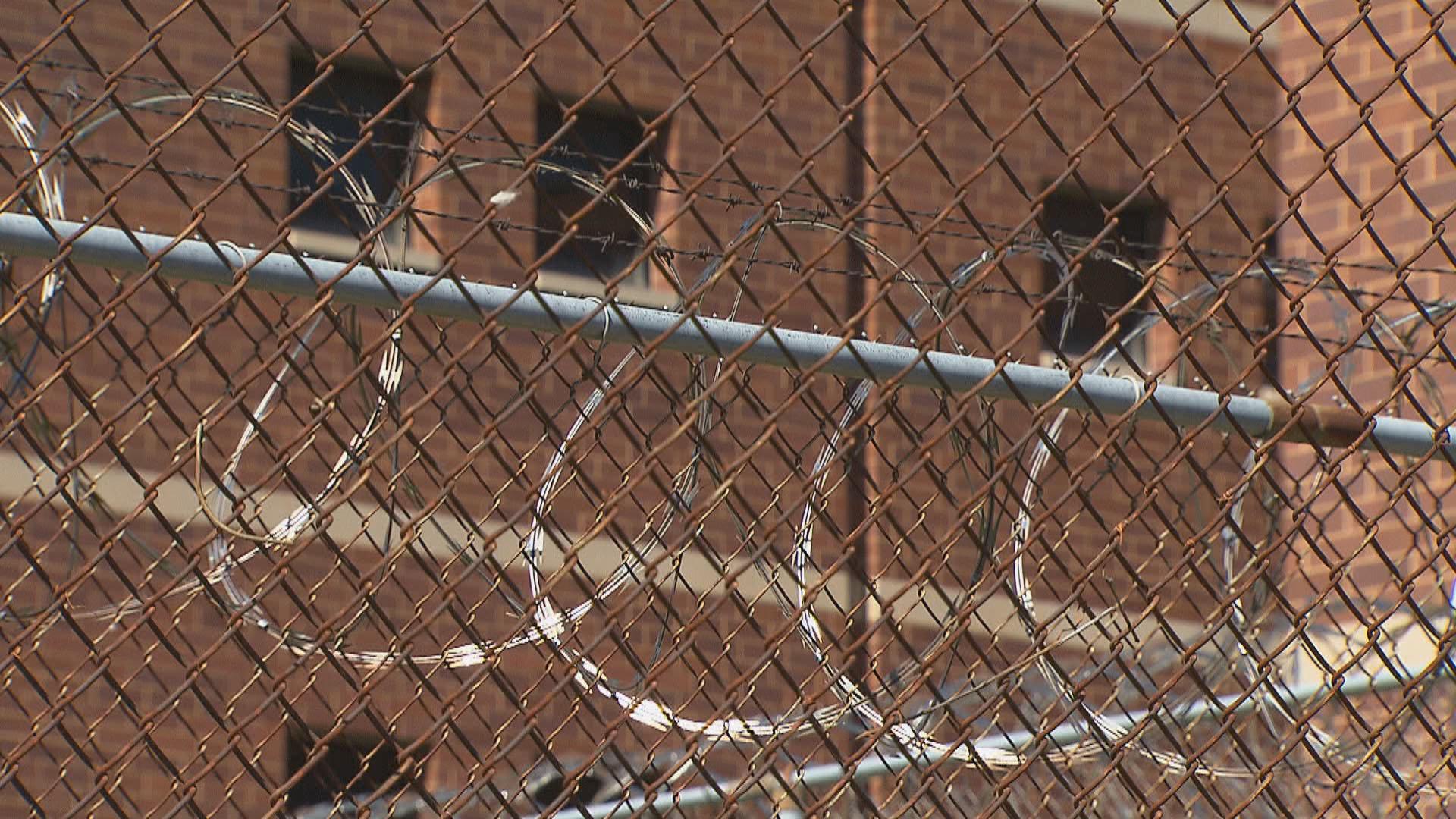 (WTTW News)
Three men allegedly "lit up" Humboldt Park this week, firing nearly two dozen shots in a brazen broad daylight shooting that left two men dead near a series of public tennis courts on a warm Monday afternoon.
John Corona, 25, is being held without bail after he was arrested and charged with two counts of first-degree murder in the killings of 35-year-old Antwon Gee and 34-year-old Devel Jones.
Two other men believed to have been involved in the shooting have not yet been arrested, Assistant State's Attorney James Murphy said during a hearing Thursday.
Gee and Jones parked and exited a vehicle in the 1300 block of Luis Munoz Marin Drive inside Humboldt Park just after 3 p.m. Monday, according to Murphy. Corona allegedly noticed the men and coordinated with the two other unnamed defendants to "ambush" the victims.
The trio approached the victims and each allegedly opened fire, rattling off 23 shots in a matter of seconds, as they stood near the Humboldt Park tennis courts. Jones was struck four times, in the front of his head, chest, torso and right shoulder, according to Murphy, while Gee was struck eight times. Both victims were unarmed and died of their injuries.
"These three defendants, acting in concert, just absolutely lit up Humboldt Park," Murphy said. "There's 23 fired shots, killing (Gee and Jones)."
Murphy said a witness sitting in a vehicle on the opposite side of the tennis courts saw the shooting and used her phone to film a man wearing a dark hoodie, a crossbody satchel and red and white gym shoes firing shots and attempting to flee from the area.
While that witness couldn't see the man's face, a surveillance camera nearby allegedly captured Corona wearing that same outfit just before the shooting. Officers arrived on scene almost immediately and chased Corona into a nearby alley where he was taken into custody, Murphy said.
Police located an empty .40 caliber Glock 23 handgun on top of a garbage can in the alley where Corona was arrested, along with multiple bags of suspected cannabis, according to Murphy.
One of the other suspected shooters drove from the area in a white Honda Civic, while the third man could allegedly be seen hiding a 9mm handgun under a parked car as he ran from the scene.
Ballistics testing tied three shell casings found next to Jones' body to that firearm, Murphy said. Seventeen shell casings were found by Gee's body. Thirteen of those were allegedly tied to the gun found near Corona, while four more were allegedly matched to the recovered 9mm.
Police also recovered three additional 9mm shell casings, but those could not be matched to either of the recovered firearms, Murphy said.
During Thursday's hearing, Corona's defense attorney Joshua Kutnick said it remains unclear which bullets killed which victim, adding that it's "pure speculation" to suggest Corona had actually killed anyone.
He also argued that the hoodie Corona was allegedly wearing is a very typical outfit in Chicago, which can't be used as an identifying feature. Murphy countered that Corona was also seen wearing distinctive shoes and a satchel, and a witness allegedly saw that person firing shots at the victims.
Corona was also on parole at the time of the shooting following his release from prison late last year on a 2015 armed robbery conviction.
He is due back in court for a hearing May 31.
Contact Matt Masterson: @ByMattMasterson | [email protected] | (773) 509-5431
---