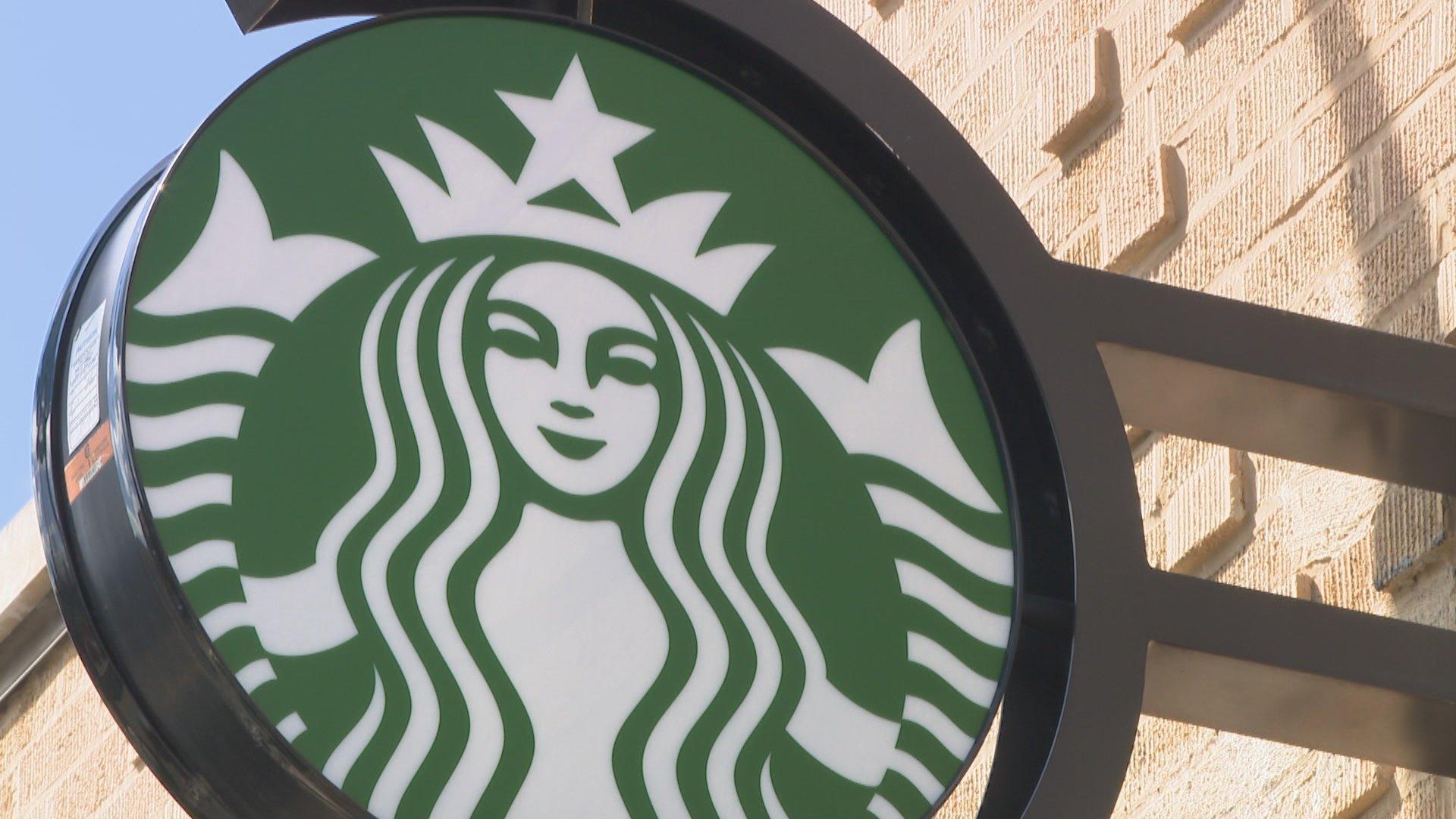 (WTTW News)
Workers from an Edgewater Starbucks announced a unionization effort Thursday morning, the third Chicago-area location in three weeks.
That brings the total to eight area Starbucks coffee shops seeking representation. Those workers are part of a rapidly expanding nationwide effort that organizers now say numbers 176 locations, 10 of which have voted in favor of joining a union.
Thursday morning's announcement came from staff at an Edgewater Starbucks at Bryn Mawr and Winthrop avenues. The location joins five in the city that have already filed – another in Edgewater, plus Bucktown, Hyde Park, Logan Square and downtown. Stores in northwest suburban Cary and west suburban La Grange are also working to unionize. All eight have filed for representation from the Chicago and Midwest Regional Joint Board of Workers United, an SEIU affiliate.
"This decision is not about correcting specific mistakes — we recognize that these have been unprecedented times with unpredictable challenges — it's about being heard and having a more active role in this company's future and our place in it," the Edgewater store's organizing committee wrote in a letter released Thursday morning. "We have faith that Starbucks will do right by its partners once we are able to properly collaborate as equals in this company's success."
This week marked the start of the election process for the Starbucks location in Cary seeking representation, as well as one in Peoria. Voting by mail began Tuesday, with a vote count scheduled for April 26. But the La Grange stores and the Chicago stores that have so far filed still don't have an election set, which organizers blame on Starbucks using legal tactics to drag out the cases.
"We are listening and learning from the partners in these stores as we always do across the country," a Starbucks spokesperson told WTTW News last month. "From the beginning, we've been clear in our belief that we are better together as partners without a union between us, and that conviction has not changed."
Starbucks workers and union backers say the company's been engaging in "union-busting" tactics, such as changing pro-union workers' schedules or unfairly disciplining staff. On Monday, a Phoenix-area union organizer said she was fired from her union job and blamed it on retaliation from Starbucks, which the company denied. Last month, the NLRB issued a complaint against Starbucks for retaliating against two pro-union employees, also in the Phoenix area.
Contact Nick Blumberg: [email protected] | (773) 509-5434 | @ndblumberg
---