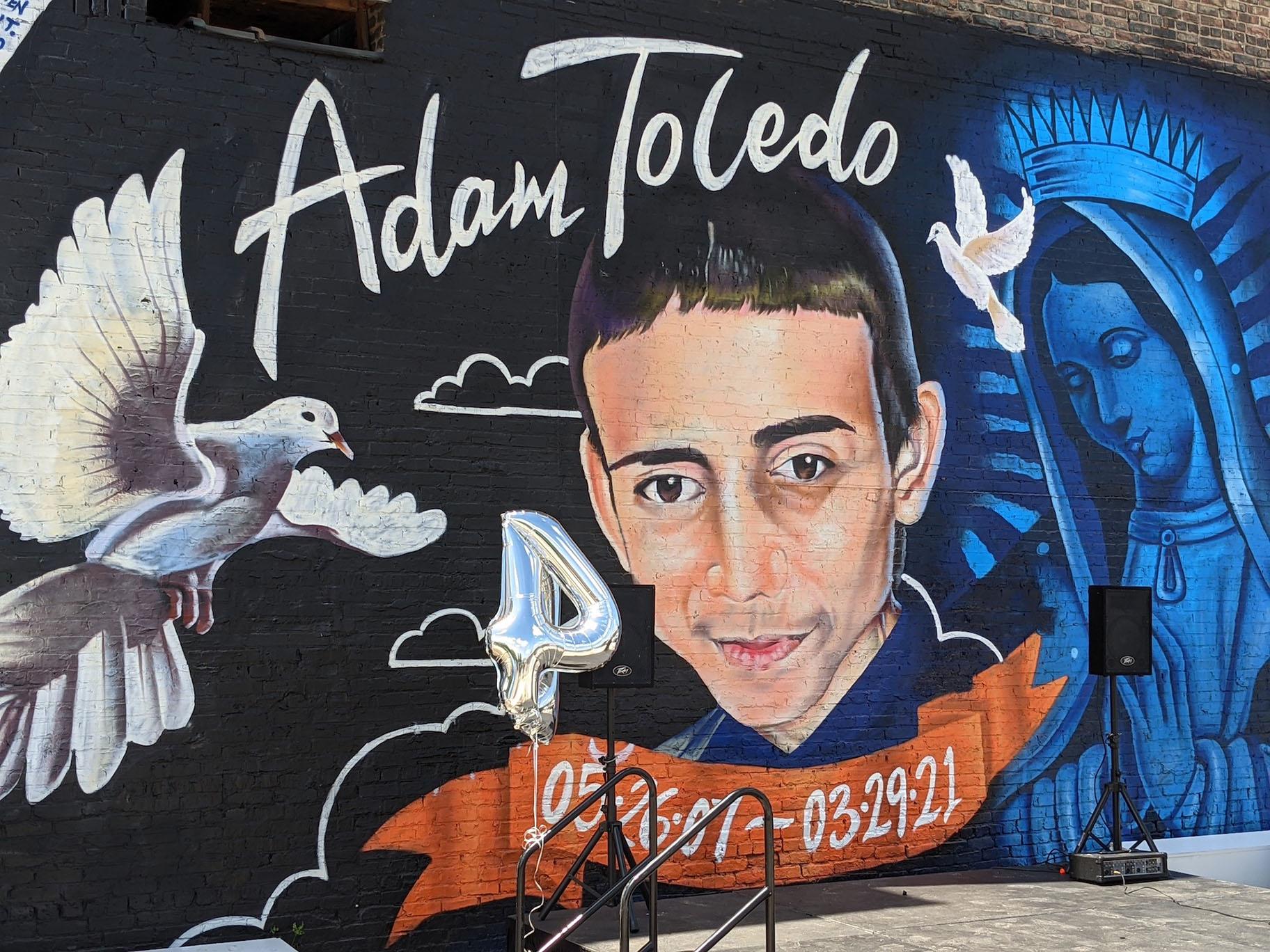 A mural of Adam Toledo painted by Milton Coronado. (Matt Masterson / WTTW News)
More than a year after 13-year-old Adam Toledo was killed by a Chicago police officer in a Southwest Side alley, the agency tasked with reviewing the shooting said it has concluded its investigation.
The Civilian Office of Police Accountability on Thursday delivered its final summary report and investigative materials related to the March 2021 shooting to Police Superintendent David Brown.
"COPA has been in contact with the Toledo family, through their representatives, and we ask for patience as the investigation moves through the post-investigation review processes," the office said in a statement.
Brown now has up to 90 days to respond to any COPA recommendations of discipline or other remedial action for any officers involved. That response could lead to further review by the city's Law Department, a hearing before the Chicago Police Board or other grievance filings and arbitration.
Toledo was killed in the early morning hours of March 29 after officers responded to an alley near the 2300 block of South Sawyer Avenue following a report of shots fired nearby. When they arrived, Toledo and 21-year-old Ruben Roman attempted to flee on foot.
Roman was quickly apprehended, while Officer Eric Stillman pursued Toledo as the boy ran down the alleyway.
Toledo was carrying a firearm in his right hand, but began dropping it and tried to put his arms in the air as he turned to face Stillman, who then fired one shot at the boy, striking him in the chest.
Last month, Cook County State's Attorney Kim Foxx announced that her office would not be filing any criminal charges against Stillman.
Toledo's death, along with the fatal shooting of 22-year-old Anthony Alvarez, who was killed by another officer just days later in a separate incident, have led to widespread calls on the Chicago Police Department to reform its foot pursuit policy.
The department created a temporary policy, but missed a deadline to institute finalized changes by last September. Police officials say that new policy will be in place sometime in 2022.
Contact Matt Masterson: @ByMattMasterson | [email protected] | (773) 509-5431
---