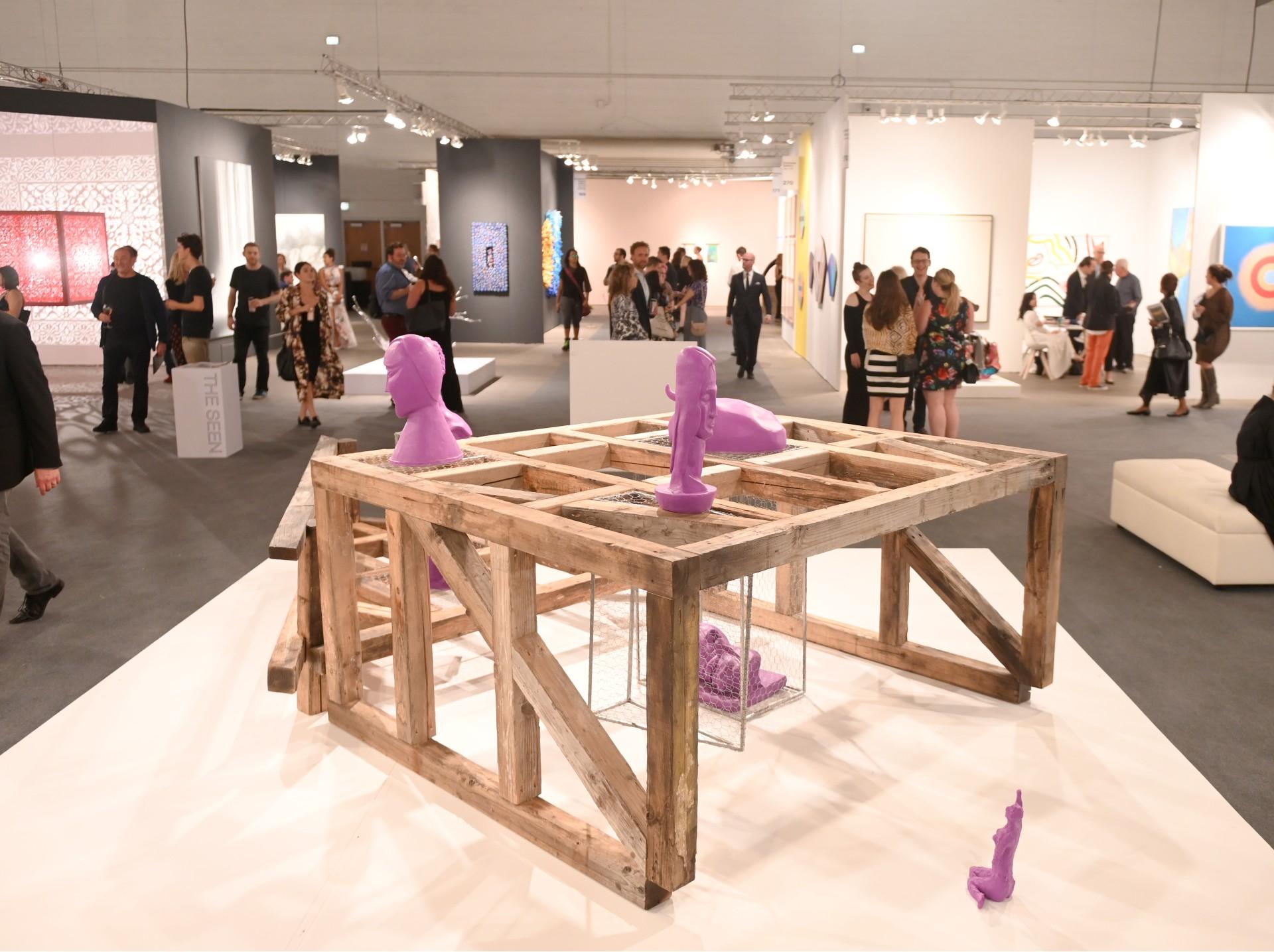 EXPO CHICAGO 2019, Lena Henke, Die Kommenden II (2018). Curated for IN/SITU by Jacob Fabricius, Artistic Director at the Kunsthal Aarhus in Denmark. Image by Daniel Boczarski, Courtesy of Bortolami (New York) and EXPO CHICAGO.
1. Laud
Contemporary and modern art from 65 cities across the world is on display at EXPO Chicago, including pieces from Bogota, Mexico City, Paris, London and Capetown. Explore curated galleries, art installations and special exhibits. 
Details: 6-9 p.m. Thursday; 11 a.m.-7 p.m. Friday and Saturday; 11 a.m.-6 p.m. Sunday at Navy Pier, 600 E. Grand Ave. $30 single-day admission; $45 three-day admission / MAP
---
2. Stroll
As part of the Friends of the Forest Preserves' Indian Woods – Get to Know the North Branch Hiking series, you'll explore two smaller preserves on the North Branch of the Chicago River. Face coverings are required when social distancing isn't possible. Parts of the hike will be on dirt paths and off-trail, so organizers advise wearing boots.
Details: 11 a.m.-1 p.m. Sunday at Indian Road Woods ("Ted" Lechowicz Woods), 5901 N. Central Ave. Free / MAP
---
3. Update
Home improvement on your mind? Swing by The Vintage Home Show to ask experts your home reno questions, attend seminars and connect with vendors specializing historic tile, art glass repair and more.
Details: 1-5 p.m. Saturday at Unity Temple, 875 Lake St., Oak Park. $15 / MAP
---
4. Hop
Little ones ages 3-5 can participate in a bunny hop while kiddos 6-12 can compete in a one-mile fun run during the Bunny Hop and Fun Run at Durkin.  All kiddos get a swag bag, but the top three winners in each age group will also get a medal and goodie basket.
Details: 10 a.m.-2 p.m. Saturday at Durkin Park, 8445 S. Kolin Ave. $7 / MAP
---
5. Adore
A glamorous opera singer, revolutionary artist and sinister police chief are involved in a passionate love triangle in Puccini's "Tosca." Learn more about the three-act opera from Hedy Weiss.
Details: 2 p.m. Thursday and Sunday at Lyric Opera House, 20 N. Wacker Drive. $49 and up / MAP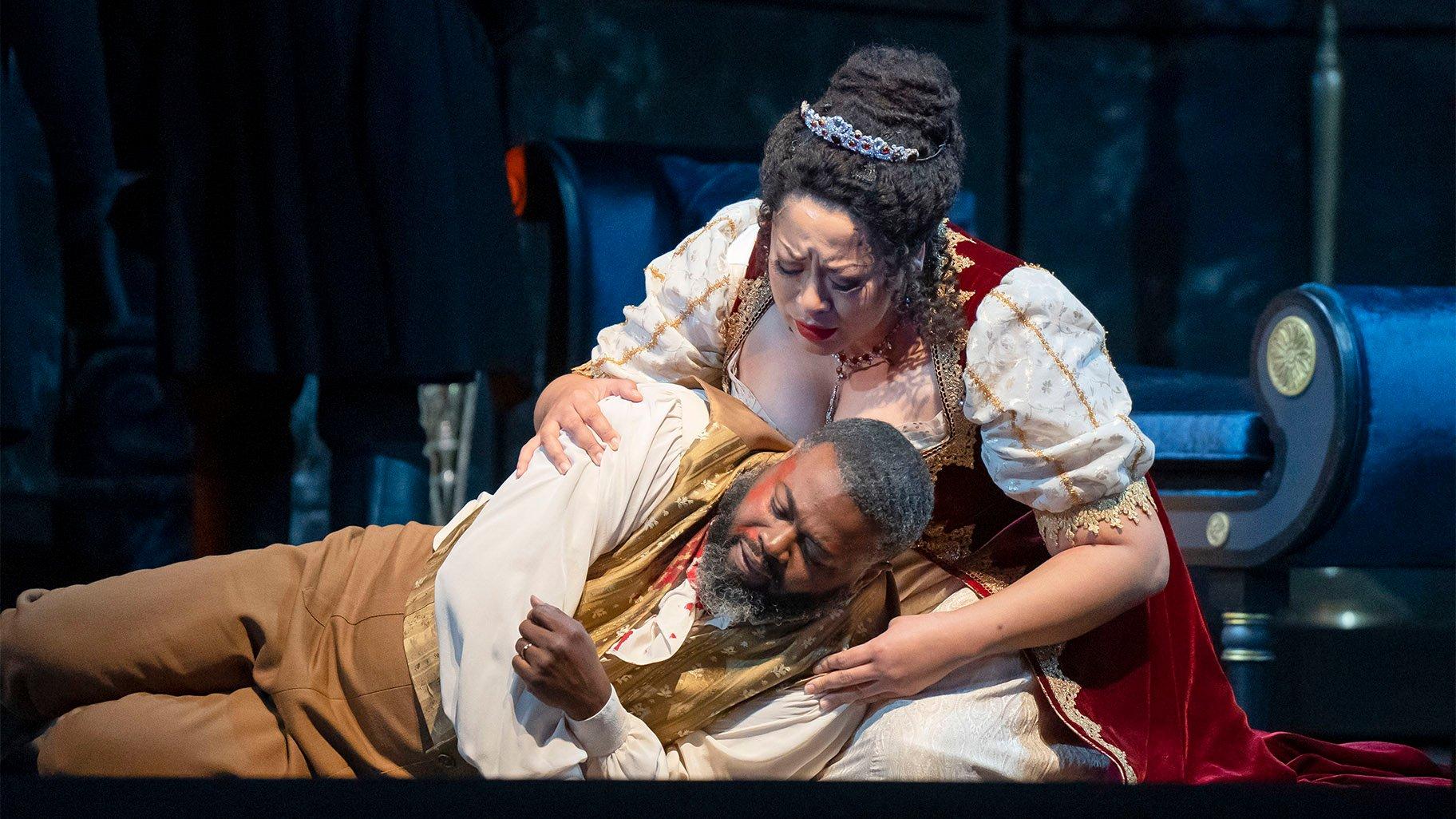 Russell Thomas as Mario Cavaradossi and Michelle Bradley as Floria Tosca (Credit: Todd Rosenberg)
6. Pose
Cell phones and selfie sticks are at the ready for WNDR After Dark, where you can explore the Instagramable museum during extended hours.
Details: Sessions available 6:30-9 p.m. Friday at WNDR Museum, 1130 W. Monroe St. $30 and up / MAP
---
7. Gather
The First People's Poetry Reading: A tribute to the Living Nations, Living Word Project features readings by American Indian poets Kimberly Blaeser, Elise Paschen, Mark Turcotte and Gwen Westerman.
Details: 11 a.m.-noon Saturday at The Newberry Library, Ruggles Hall, 60 W. Walton St. Free, registration required / MAP
---
8. Appreciate
On the Historic Homes, Cottages and Buildings of Wicker Park Walking Tour, you'll see more than 40 architectural gems with some dating back to the late 1800s. The three-mile walking tour is not recommended for kids under 13 or adults with health issues, according to organizers.
Details: 11 a.m.-1:15 p.m. Friday and Saturday with additional dates through May 21 at 1237 N. Hoyne Ave. $35 / MAP
---
9. Discover
Ever wonder about the flocks of feathered friends flying overhead or perched on nearby trees? At Backyard Birds of Prey you'll learn how to identify common species that make their homes near ours and how we can coexist.
Details: 10:30-11:30 a.m. Saturday at Willowbrook Wildlife Center, 525 S. Park Blvd., Glen Ellyn. $5 / MAP
---
10. Taste
Craft beer, wine and live entertainment are on tap for Tinley Park Brew & Vine. Event is for ages 21 and up.
Details: 4-10 p.m. Saturday at the Tinley Park Convention Center, 18501 S. Harlem Ave. $40-$60; $15 designated driver / MAP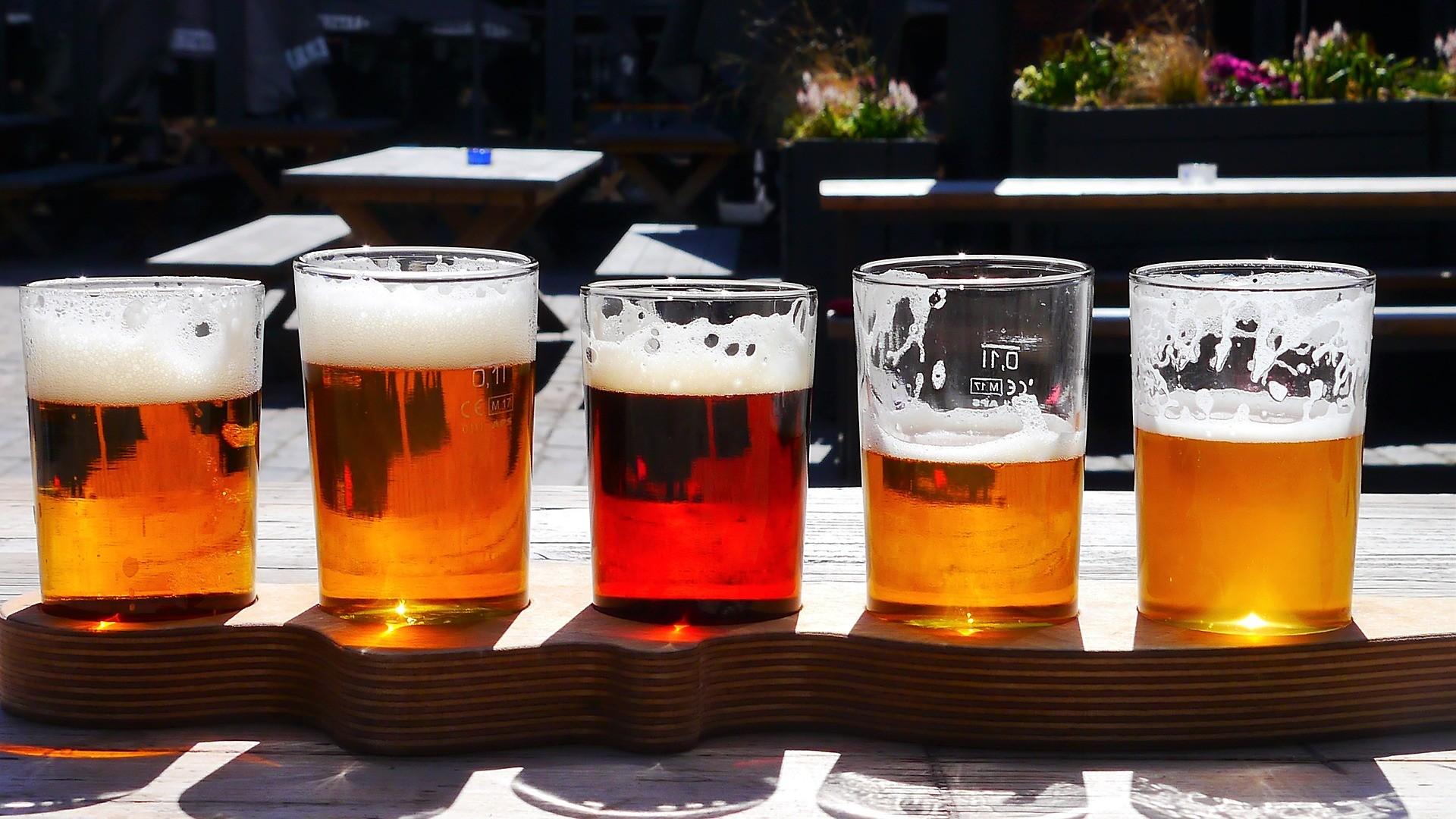 (Peter Kraayvanger / Pixabay)
---
Events listed are subject to change. We recommend double-checking times and locations before you head out the door. Want to share your upcoming events with us for consideration in a future roundup? Send us an email.
---