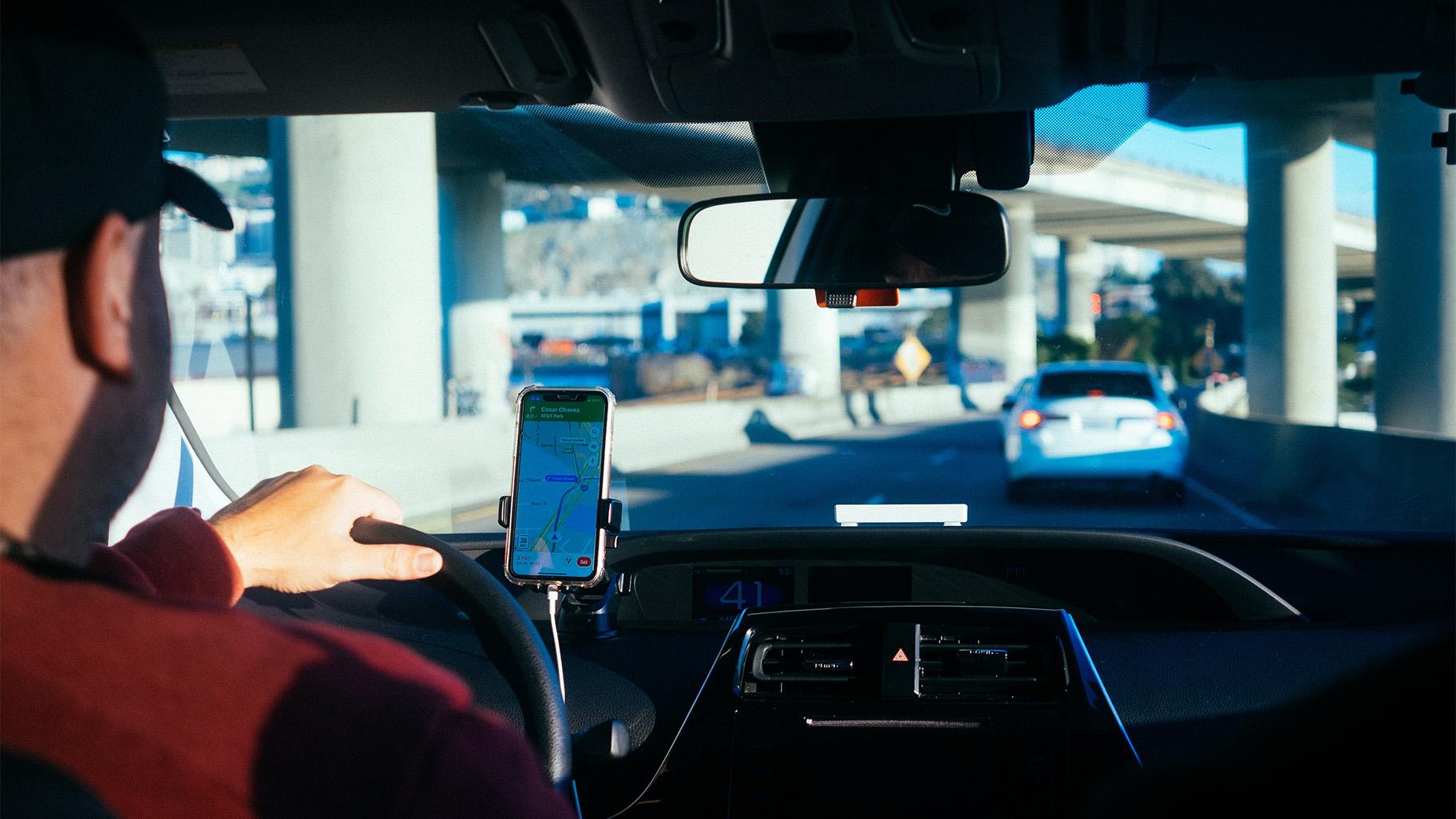 (Paul Hanaoka / Unsplash)
A group of rideshare drivers rallied outside an Uber facility in Chicago Wednesday morning, airing complaints about how they say rideshare companies have treated them and calling for minimum wages and greater protections for drivers.
Those guarantees are part of an ordinance introduced in the city council in February. It would mandate that drivers make at least $5 per trip, $2 per mile, and $0.30 per minute, and prevent rideshare companies from taking a commission of more than 20%.
"We want to urge every city council member to make sure that they are on the side of the working people … on the side of those who are essential workers, who just a year ago we were praising and today we have forgotten about," said 25th Ward Ald. Byron Sigcho-Lopez, who supports the ordinance.
The ordinance also establishes an appeals process for drivers suspended from a platform, and orders rideshare companies to offer clear, transparent contracts to drivers. And the measure would create the new crime of "assault against a rideshare or taxi driver," with fines ranging from $1,000 to $20,000 that would go into an assistance fund for drivers.
"Our drivers are getting beaten. They're getting their cars stolen. We're getting assaulted," said driver Carlos Martinez, who accused rideshare companies of failing to take action. Both Lyft and Uber have touted increased safety measures in recent years, but some drivers say they don't go far enough.
"We need due process. … We need to get rid of the lack of transparency in fares and regulations," said driver Maurice Clark. "They want to have us work like employees. We need to be treated as such."
When a member of the crowd called out in support of unionizing, Clark responded "we might need a union."
Uber did not immediately comment. A Lyft representative asked WTTW News to contact the Illinois Coalition for Independent Work.
"While ensuring worker protections and flexibility, we also need to keep transportation affordable for riders," the group said in a statement. "A similar measure in Seattle caused a price spike of 50% for riders. Such a measure in Chicago could make rideshare unaffordable for riders when they can least afford it as families continue to struggle with historic inflation. We are committed to working with the City and Aldermen to protect earning opportunities for workers while also protecting riders from rate hikes that would make transportation more expensive."
The Illinois Coalition for Independent Work also says a study it conducted found Chicago drivers made an average of $36 an hour. (Another recent study from the University of Illinois and the labor-supported Illinois Economic Policy Institute found the average driver in Chicago earned an average of $12.72 an hour after expenses.) The Coalition is a nonprofit that's advocated against local regulations on rideshare companies, and last year told us it's funded by Uber, Lyft, Postmates, Instacart and DoorDash. The nonprofit is registered to the same address as a local Lyft facility, and its registered agent is Lyft's director of public policy and government affairs.
The Chicago Gig Alliance, which organized Wednesday's rally, says it's hoping for a vote on the ordinance this summer. Sigcho-Lopez said 15 aldermen currently back the measure, and that supporters are working to hit the 26-vote threshold needed to pass, as well as get Mayor Lori Lightfoot on board.
"I've been making calls to every single council member to make sure that they support this ordinance," he said. "This is a no-brainer. This is putting people over profit."
---