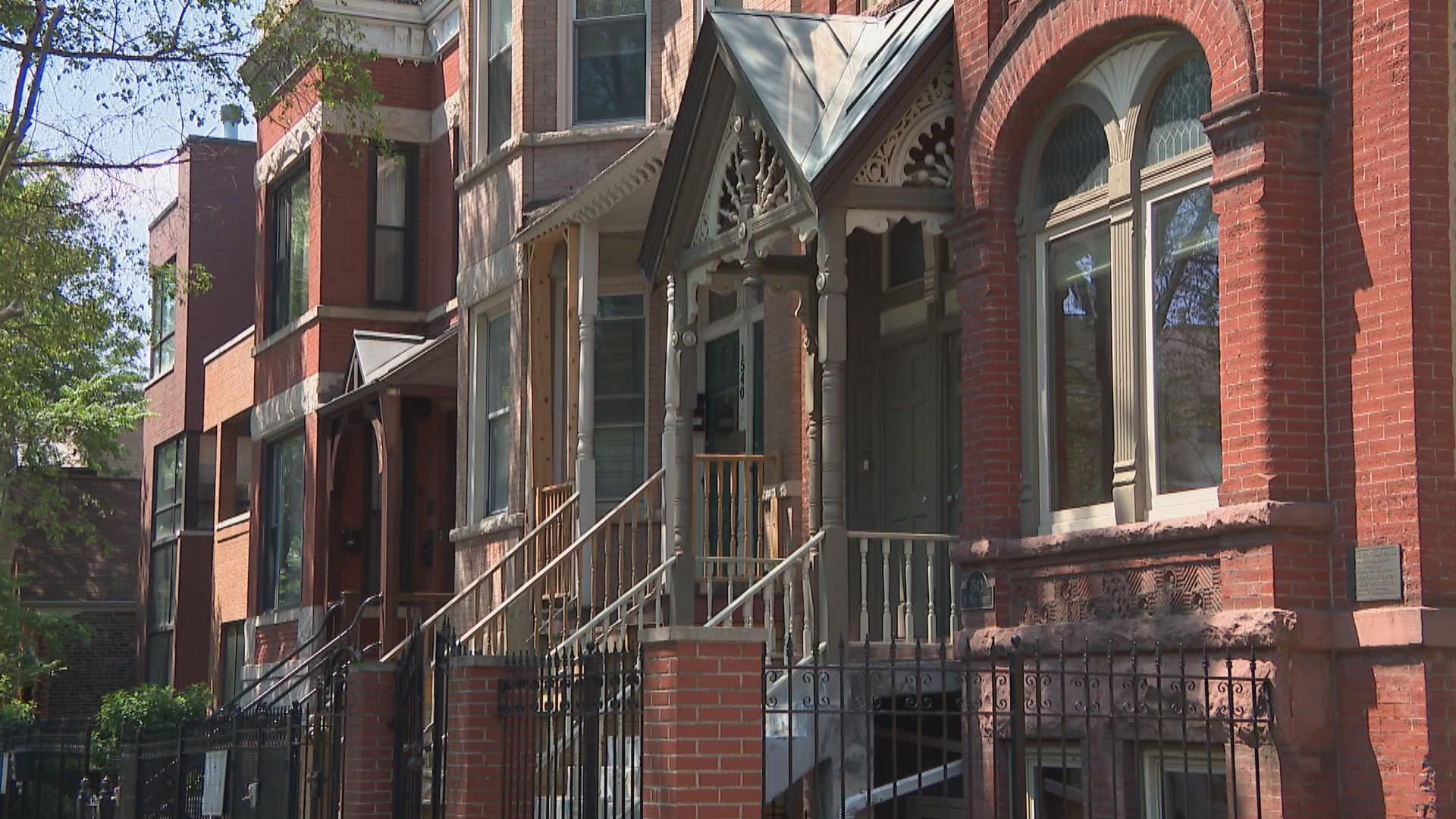 (WTTW News)
Property owners and developers who want to demolish existing buildings in Pilsen and near the 606 Bloomingdale Trail would be required to pay a fee of up to $15,000 for two additional years under a proposal that advanced Monday.
Housing Commissioner Marisa Novara said the initial imposition of the fee in April 2021 had helped slow gentrification-fueled displacement happening along the popular biking and jogging trail and in Pilsen, one of the city's most in-demand real estate markets.
"If the purpose of the surcharge was to deter some demolitions and, where we can't deter them, raise some funds for affordable housing, then it seems to be doing some of both," Novara said.
Demolitions have declined 88% along the 606 trail and 25% in Pilsen from pre-pandemic levels, Novara said.
The demolition surcharge has generated more than $120,000 for the Chicago Community Land Trust, Novara said.
Ald. Raymond Lopez (15th Ward) cast the lone vote against the proposal during Monday's Finance Committee meeting. The measure extending the fee until April 2024 is set for a final vote by the full Chicago City Council on Wednesday.
Lopez said the measure creates a different set of rules for Pilsen and the land along the 606 as compared with the rest of the city, while making it impossible for longtime property owners to realize the full value of the equity they have built in their properties.
Novara said that was not accurate, since the fee is only imposed when a structure is demolished.
Ald. Carlos Ramirez-Rosa (35th Ward) — one of the original sponsors of the demolition fee ordinance — said the program should be extended after a successful test run.
"It's helping to protect naturally occurring affordable housing," Ramirez Rosa said. "It's helping to protect our gentle density."
Ald. Daniel La Spata (1st Ward) said the fee has prompted some developers to renovate existing multifamily buildings rather than demolish the structures and start from scratch.
Near the 606 trail, the demolition surcharge is in effect in an area bounded by North, Western, Armitage and Kostner avenues. In Pilsen, it covers the area between Peoria Street, 16th Street, Western Street and Cermak Road.
Property owners must pay a $15,000 fee before demolishing a detached house, townhouse or two-flat. In order to demolish a multifamily building, the property owner has to pay $5,000, according to the law.
A permanent measure designed to make it harder to convert some small apartment buildings into single-family homes in Pilsen and near the 606 trail was approved in January 2021.
Chicago has lost more than 12,000 homes in two- to four-unit buildings since 2013, Novara told alderpeople. In gentrifying areas like Pilsen and along the 606 trail, they are often replaced by single-family homes, Novara said
Two- and four-flats make up more than a third of the city's housing stock, and make up a significant chunk of the city's unsubsidized affordable housing, Novara said.
Contact Heather Cherone: @HeatherCherone | (773) 569-1863 | [email protected]
---