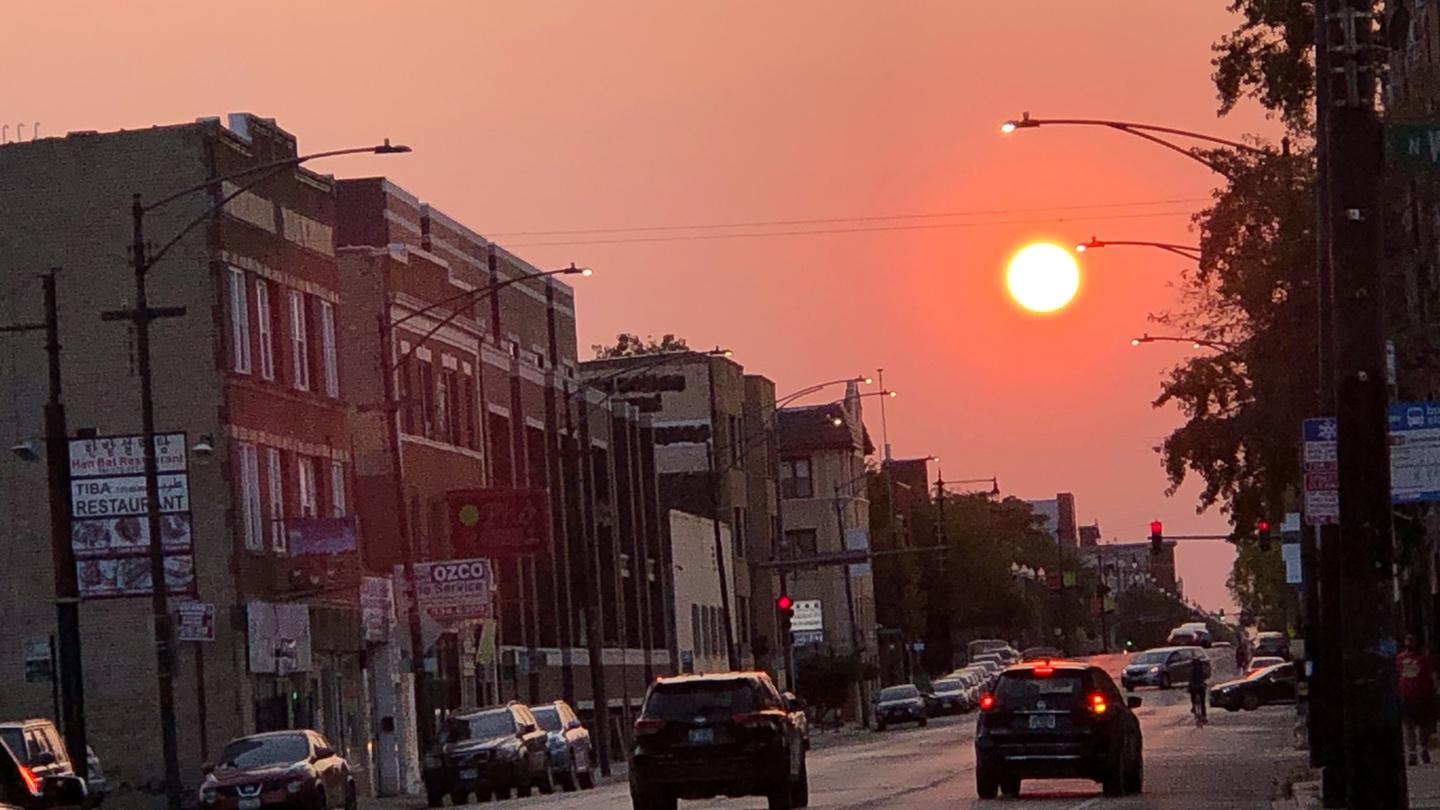 The sun sets due west on the spring equinox, set for March 20, 2022. (Patty Wetli / WTTW News)
Maybe it feels like the arrival of spring has already been celebrated a time or two this month, but the official start of astronomical spring takes place Sunday at 10:33 a.m.
That's when the vernal equinox is set to occur: Along with the fall equinox, it's one of two days in the year when the sun is directly over the equator and earth is divided into equal halves of dark and light.
Picture a straight vertical line running from the North Pole to the South Pole, splitting the planet in two. This line is called the "terminator," and with the exception of the fall and spring equinoxes, it's tilted to provide less daylight to either the northern or southern hemisphere.
Here's what the shifting terminator looks like from space, as captured by a NASA satellite. The 12-second timelapse video begins during an autumnal equinox and runs through an entire year of seasonal changes.
---
And here's a more colorful variation.
Today is #FullDiskFriday, but the #VernalEquinox will occur in the Northern Hemisphere this Sunday.

To celebrate the start of #AstronomicalSpring, we collected imagery from the #GOESEast at the same time every day over the last year and looped them together. pic.twitter.com/yIreKd535T

— NOAA Satellites (@NOAASatellites) March 18, 2022
---
Equinoxes are always extra special in Chicago, thanks to the city's grid. The sun rises due east and sets due west on the equinox, creating a phenomenon known as "Chicagohenge" (in reference to Stonehenge), when the sun is strikingly framed by the city's skyscrapers. The Chicagohenge effect is most apparent downtown, but it can be appreciated from any east-west street, and lasts for a couple of days after the equinox. 
As the grey slush melts around us and the air feels warmer on our faces, let's #Spring into action for this stellar celestial alignment! The #SpringEquinox occurs on 3/20 which means you might have a chance to check out everyone's favorite golden phenomenon; #Chicagohenge. pic.twitter.com/Jcxwwxt6va

— AdlerPlanet (@AdlerPlanet) March 16, 2022
Contact Patty Wetli: @pattywetli | (773) 509-5623 |  [email protected]