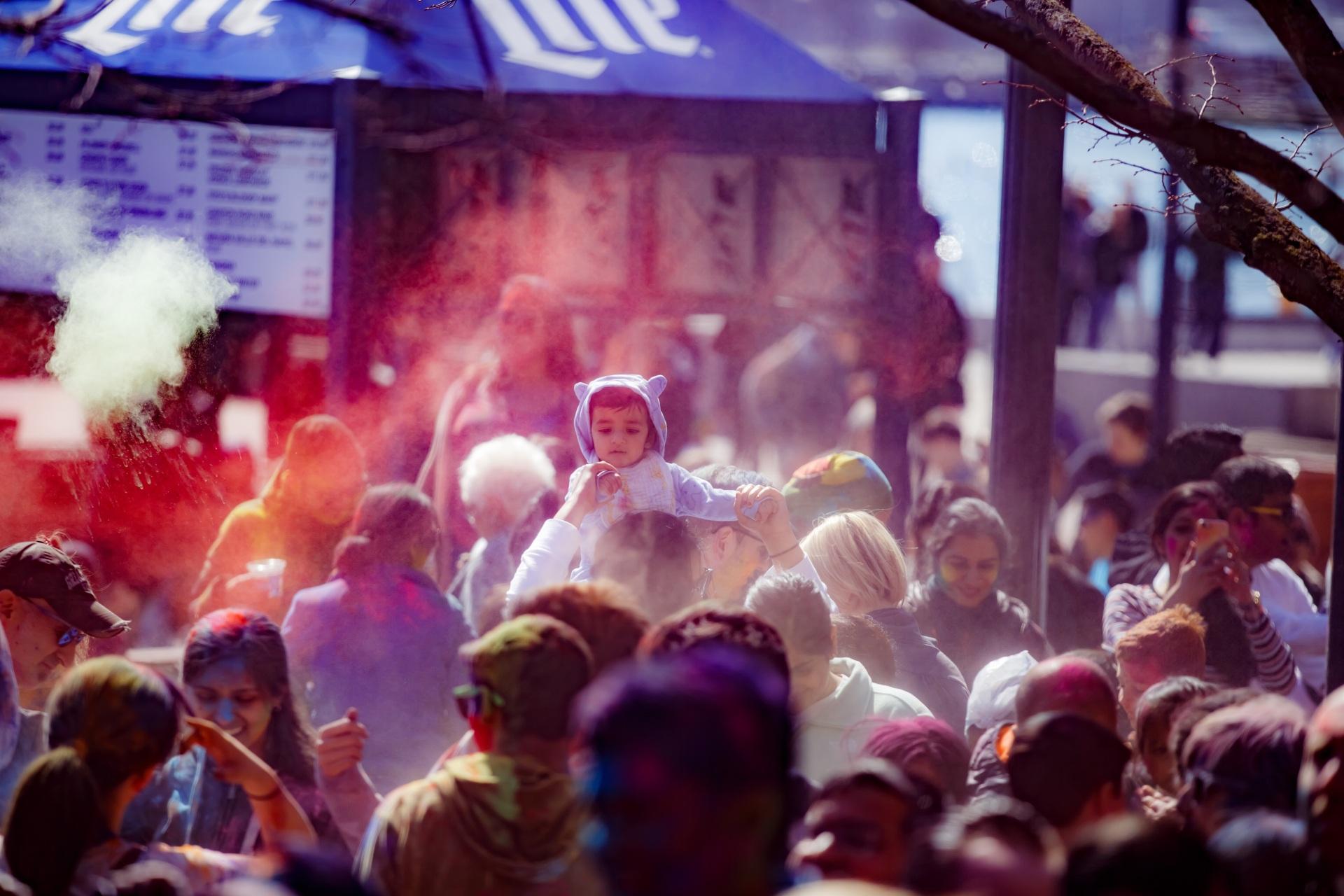 (Courtesy of Navy Pier)
1. Frolic
The ancient Hindu festival Holi – also known as the festival of love and festival of colors – celebrates the arrival of spring and is famous for its throwing of colorful powders. Entertainment includes music, dance and educational activities.
Details: 1-5 p.m. Saturday at Navy Pier, 600 E. Grand Ave. Free / MAP
---
2. Rejoice
After a two-year hiatus, Fitzgerald's St. Patrick's Day Celebration returns with performances by the Shannon Rovers, the Mayer School of Irish Dance, Fitz & the Celts and more.
Details: Noon-11 p.m. Saturday at Fitzgerald's Night Club, 6615 W. Roosevelt Road, Berwyn. $5-$15 / MAP
---
3. Ponder
"Classical Heroines" explores the tension between 18th-century operatic heroines' traditional roles as wives, girlfriends and lovers and the sheer power of the female voice.
Details: 7:30 p.m. Sunday at the North Shore Center for the Performing Arts, 9501 Skokie Blvd., Skokie. $25-$95 / MAP
---
4. Imbibe
Sample brews invented in the 17th century by a Paulaner monk who brewed a batch of "strong beer" to help his fasting brothers during Lent at Open Haus Stammtisch - Starkbierfest.
Details: 7:30-11 p.m. Friday at the DANK Haus Skyline Lounge, 4740 N. Western Ave. $5 suggested donation, RSVP required / MAP
---
5. Dash
Lace up your sneakers and wear your best St. Patrick's Day attire (again!) for the Bank of America Shamrock Shuffle 8K run. Enjoy a post-race party featuring live music at Buckingham Fountain in Grant Park.
Details: 8:30 a.m. Sunday at Grant Park, Columbus Drive and Monroe Street. $60 / MAP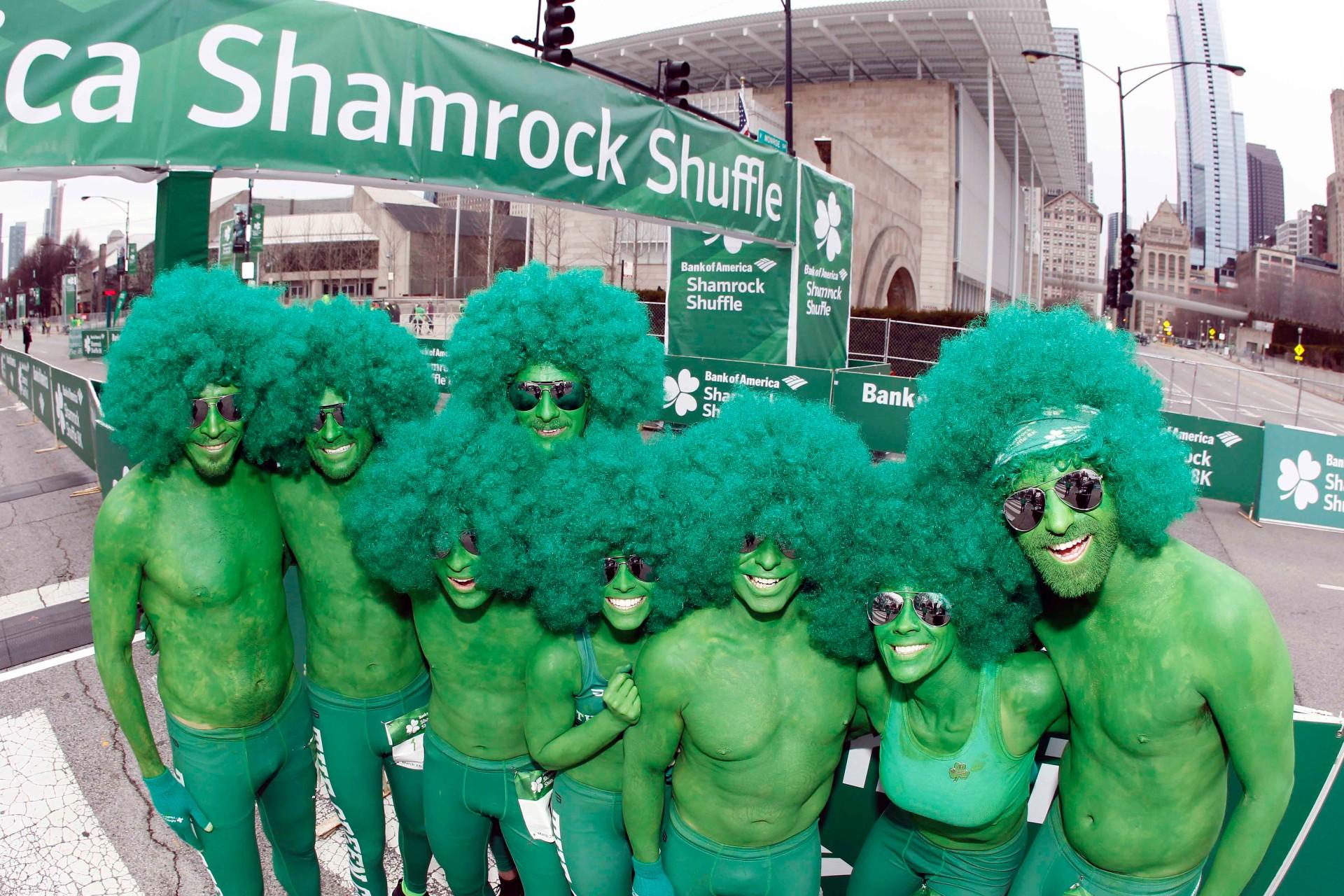 (Courtesy of Bank of America Shamrock Shuffle)
6. Acquire
Lo Rez Brewery's Women's History Market features an all-female local vendor line up, including The Shudio, Casa Garden, MojoOwl and Cute 2 Me Shop. Live music, local food and beer are also on tap.
Details: 3-7 p.m. Saturday at Lo Rez Brewing, 2101 S. Carpenter St. $5 suggested donation benefiting Mujeres Latinas en Accion / MAP
---
7. Pointe
The Joffrey Academy of Dance's "Winning Works" features four world premieres, with works ranging from a mix of ballet and contemporary to neo-classical.  
Details: 7:30 p.m. Friday; 2 p.m. and 7:30 p.m. Saturday; 2 p.m. Sunday at the Museum of Contemporary Art, 220 E. Grand Ave. $20-$30 / MAP
---
8. Behold
Some of the best local, national and international artists will be at the Chicago Tattoo Arts Convention, where you can show off your ink or get a tat of your own. Entertainment includes carnival, burlesque and suspension shows.
Details: 2-11 p.m. Friday; 11 a.m.-11 p.m. Saturday; 11 a.m.-8 p.m. Sunday at the Donald E. Stephens Convention Center, 5555 N. River Road, Rosemont $25 per day; $50 three-day pass; free for kids under 12 / MAP
---
9. Immerse
Relationships are the focus of the 18 films featured in the JCC Chicago Jewish Film Festival's spring edition, with films ranging from light-hearted rom-coms like "One More Story" to dramas like "Neighbours."
Details: 10 a.m. ("Neighbours"), 12:30 p.m. ("They Survived Together") and 2:15 p.m.  ("One More Story") Sunday at the Music Box Theatre, 3733 N. Southport Ave. (MAP) Streaming Thursday-Sunday. $15
---
10. Connect
Sports can bring people together and tear them apart (Hello, Cubs-Sox rivalries!). The role sports plays in relationships is explored in "King James," which follows a friendship over 12 years from LeBron James' rookie season to an NBA championship. Get the scoop from Hedy Weiss.
Details: Performances 8 p.m. Tuesday-Saturday; 3 p.m. and 8 p.m. Sunday through April 10 at Steppenwolf Theatre, 1650 N. Halsted St. $20-$88 / MAP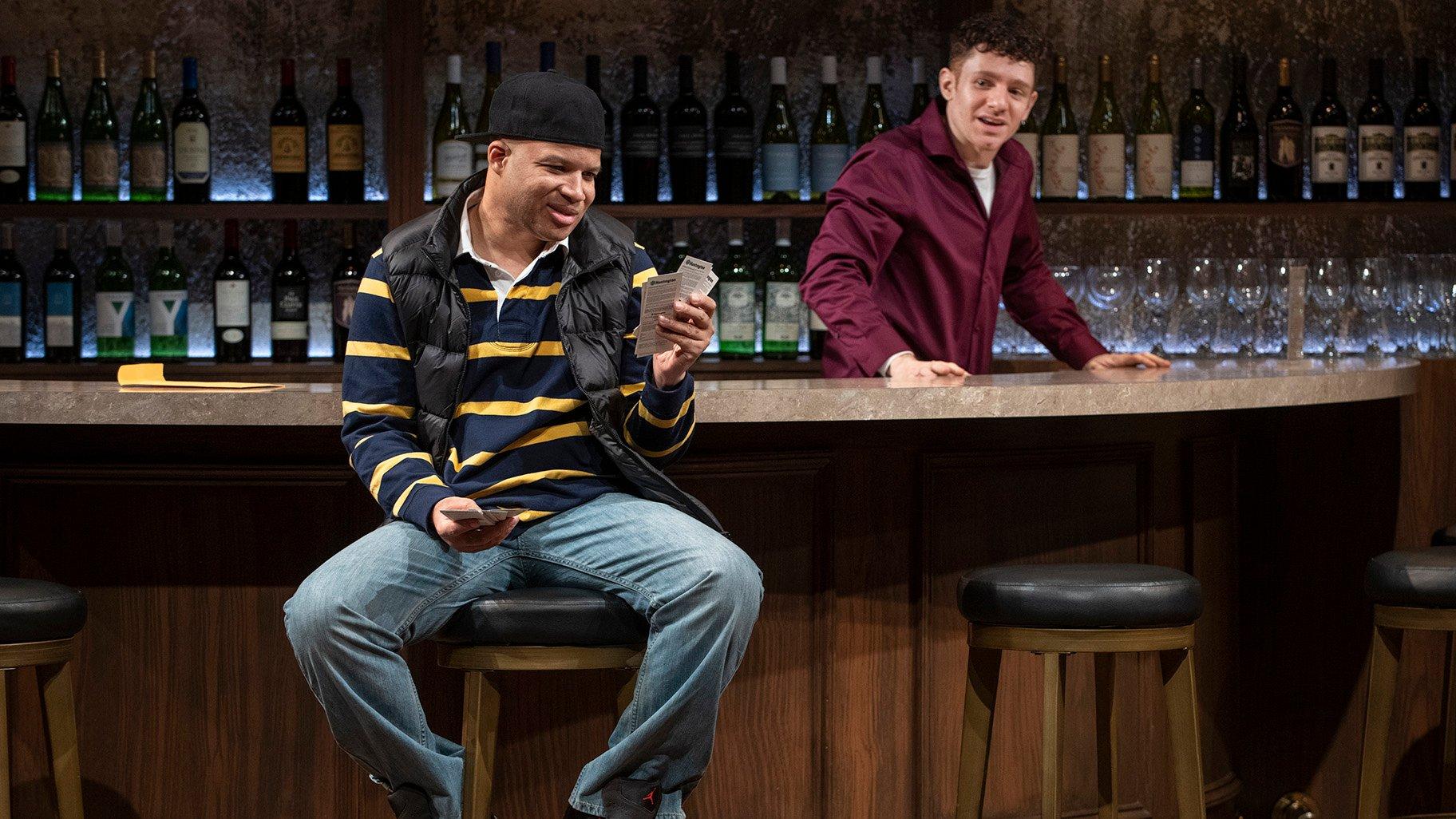 Ensemble member and Artistic Director Glenn Davis, left, and Chris Perfetti in Steppenwolf Theatre's world premiere production of "King James" by ensemble member Rajiv Joseph. (Credit Michael Brosilow)
---
Events listed are subject to change. We recommend double-checking times and locations before you head out the door. Want to share your upcoming events with us for consideration in a future roundup? Send us an email.
---