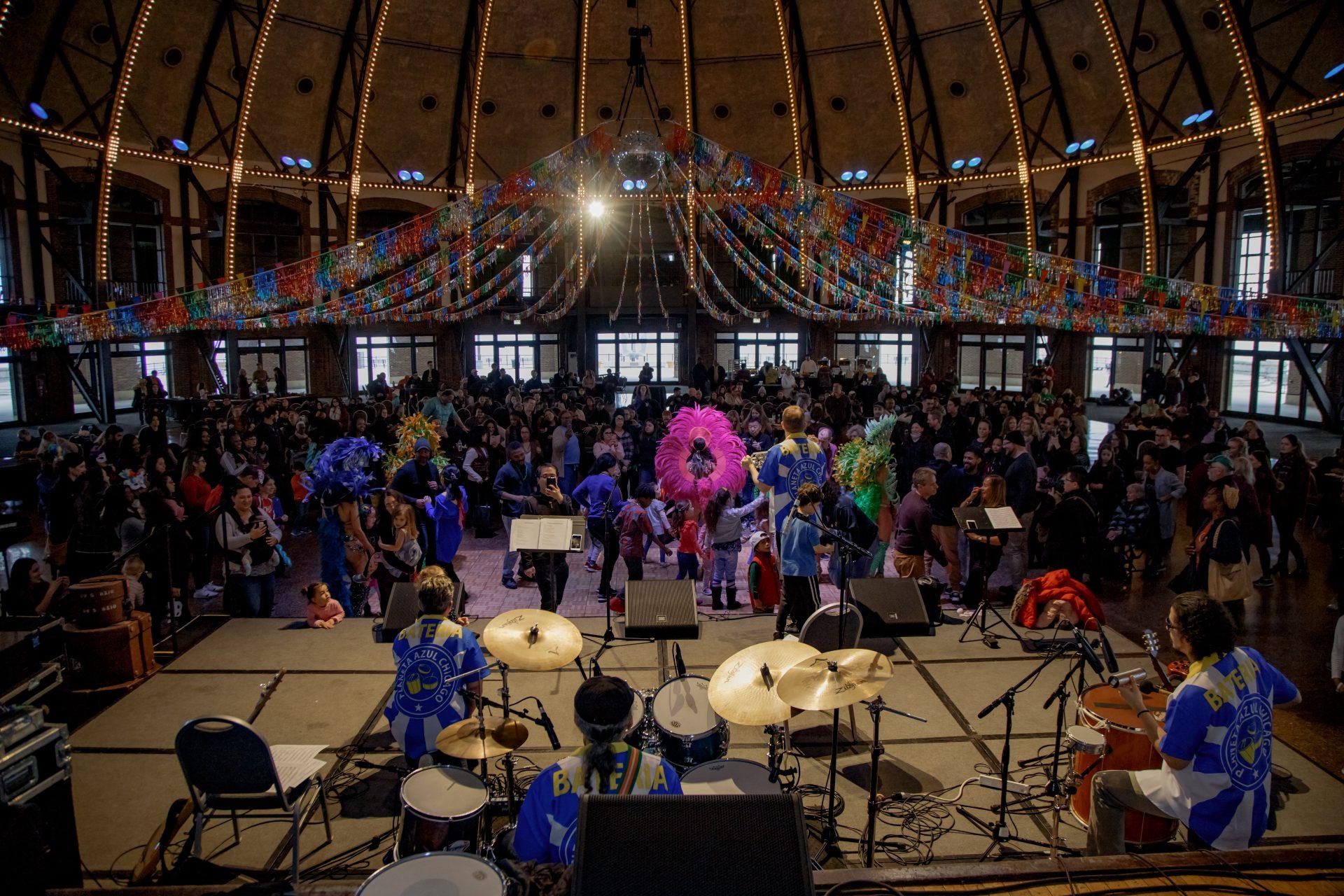 (Courtesy of Navy Pier)
1. Party
Mardi Gras traditions from across the world will be on display at International Carnivale, with music, dance, art-making projects and festive foods representing traditions from Brazil, Italy, Puerto Rico and North America. Live performances by Chicago Samba, La Tosca, Plena Project presented by Segundo Ruiz Belvis Cultural Center and Four Star Brass Band are also on tap.
Details: 1-5 p.m. Saturday at Navy Pier, Aon Grand Ballroom, 600 E. Grand Ave. Free / MAP
---
2. Create
At Make Your Own Whipped Soap you'll learn how properly whip, color and scent your own soap. Led by Quinn Mines-Taylor of the Soap Junkii, you'll leave with your own custom-made cleanser.
Details: 11 a.m.-1 p.m. Saturday at the Plant Chicago, 4459 S. Marshfield Ave. $15 / MAP
---
3. Serenade
Set in a South Side Chicago hotel in the late 1930s, "Blues in the Night" interweaves the stories of a trio of women who share their highs and lows of romance through iconic songs by Bessie Smith, Duke Ellington, Ida Cox and others. Learn more from critic Hedy Weiss.
Details: 3 p.m. Thursday; 8 p.m. Friday; 3 p.m. Saturday; 2 p.m. Sunday through March 20 at The Ruth Page Center for the Arts, 1016 N. Dearborn St. $50-$74 / MAP
---
4. Listen
Five-time Juno Award Winner Jane Bunnett takes to the stage with Maqueque, a collaborative six-piece ensemble that began as a project to record and mentor young Cuban female musicians.   
Details: 7 p.m. and 9 p.m. Friday at the Epiphany Centers for the Arts, 201 S. Ashland Ave. $30-$35 / MAP
---
5. Jump
Mild air temperatures this weekend (See the forecast here.) make the idea of splashing around Lake Michigan more appealing, but the water will still be plenty cold. Immerse yourself in the icy waters or just dip a toe in at the Chicago Polar Plunge – either way you'll be supporting Special Olympics Chicago. BYO plunging shoes, towel and change of clothes. Costumes encouraged. Plungers this year include Sherman "Dilla" Thomas, chef Joe Flamm and Chris Witaske, creator of the Chicago Party Aunt Twitter account and Netflix series.
Details: 10:30-11:15 a.m. Sunday at North Avenue Beach, 1601 N. DuSable Lake Shore Drive. No registration fee, $200 minimum fundraising requirement / MAP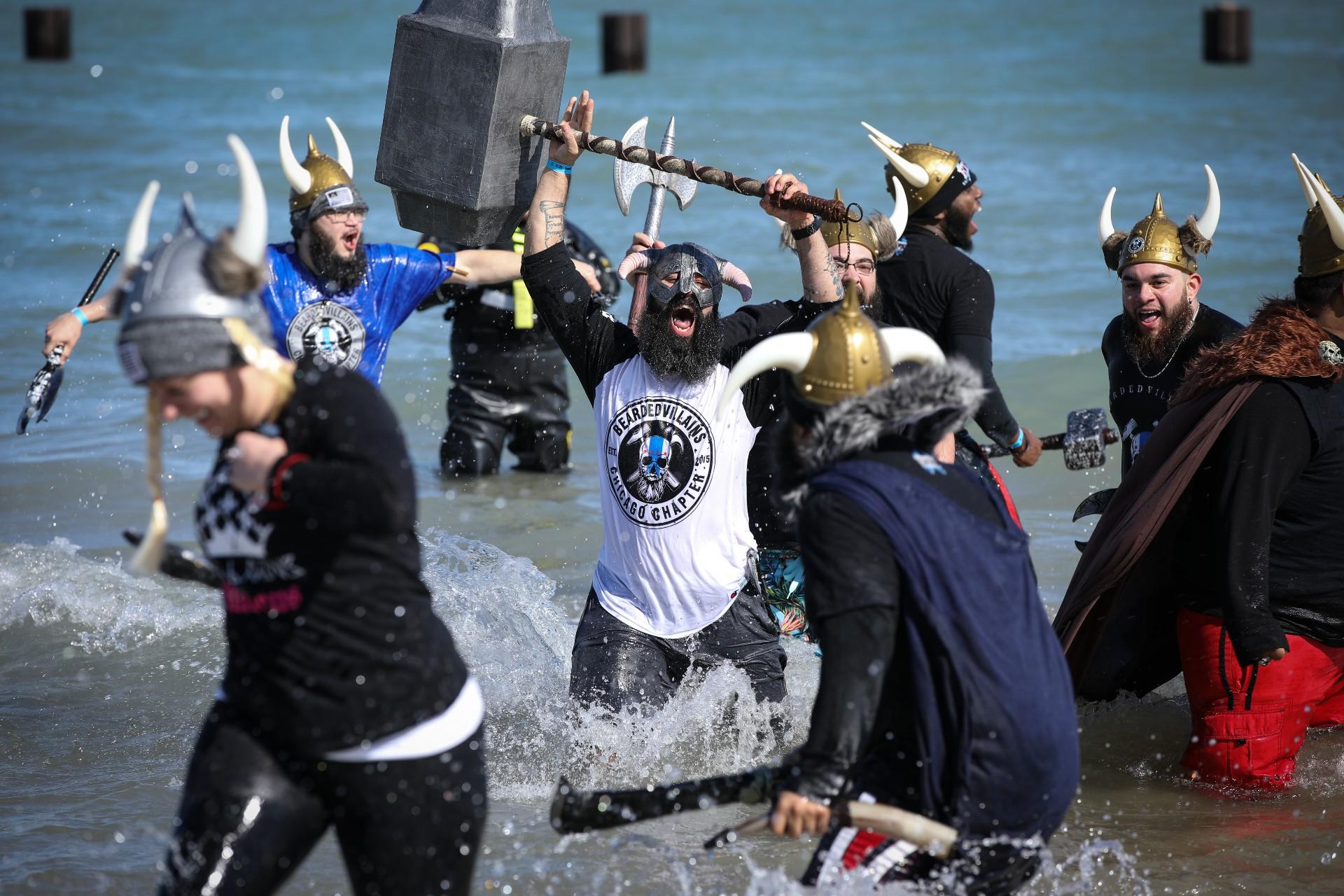 (Special Olympics Chicago)
6. Capture
South Side photographer Rose Blouin visited Washington Park every weekend in the summer of 1987 to capture how important the eponymous park is to its surrounding. "To Washington Park, With Love" features more than 30 images from her series.
Details: 3-7 p.m. Thursday-Saturday through March 19; Reservation required at the Arts Incubator, 301 E. Garfield Blvd. Free / MAP
---
7. Commemorate
"Somos la Plena" celebrates the life and legacy of Puerto Rican artist and percussionist Hector "Tito" Matos, who championed the Puerto Rican Style of music known as plena before his death in January.
Details: 8-10 p.m. Saturday at the Segundo Ruiz Belvis Cultural Center, 4048 W. Armitage Ave. $10-$40 / MAP
---
8. Line up
Irish dancers, marching bands and bagpipers are among the more than 60 entries in the Forest Park St. Patrick's Day Parade.
Details: 1 p.m. parade steps off at Madison and Van Buren Streets, Forest Park, Free / MAP
---
9. Sample
Described as a "boozy hybrid of your middle school museum field trip," the Chicago Brewsology Beer Festival takes over the Museum of Science and Industry after hours. Sample brews from local craft breweries and cideries while exploring the museum.
Details: 7-11 p.m. Saturday at the Museum of Science and Industry, 5700 S. DuSable Lake Shore Drive. $50-$65 / MAP
---
10. Clap
New York-based Alvin Ailey American Dance Theater takes to the stage with a mix of new and classic works, including a piece celebrating Robert Battle's 10th anniversary as artistic director and the renowned "Revelations" that explores the deepest grief and holiest joy in the soul.
Details: 7:30 p.m. Wednesday-Friday; 2 p.m. and 8 p.m. Saturday; 3 p.m. Sunday at The Auditorium Theatre, 50 E. Ida B. Wells Drive. $48-$138 / MAP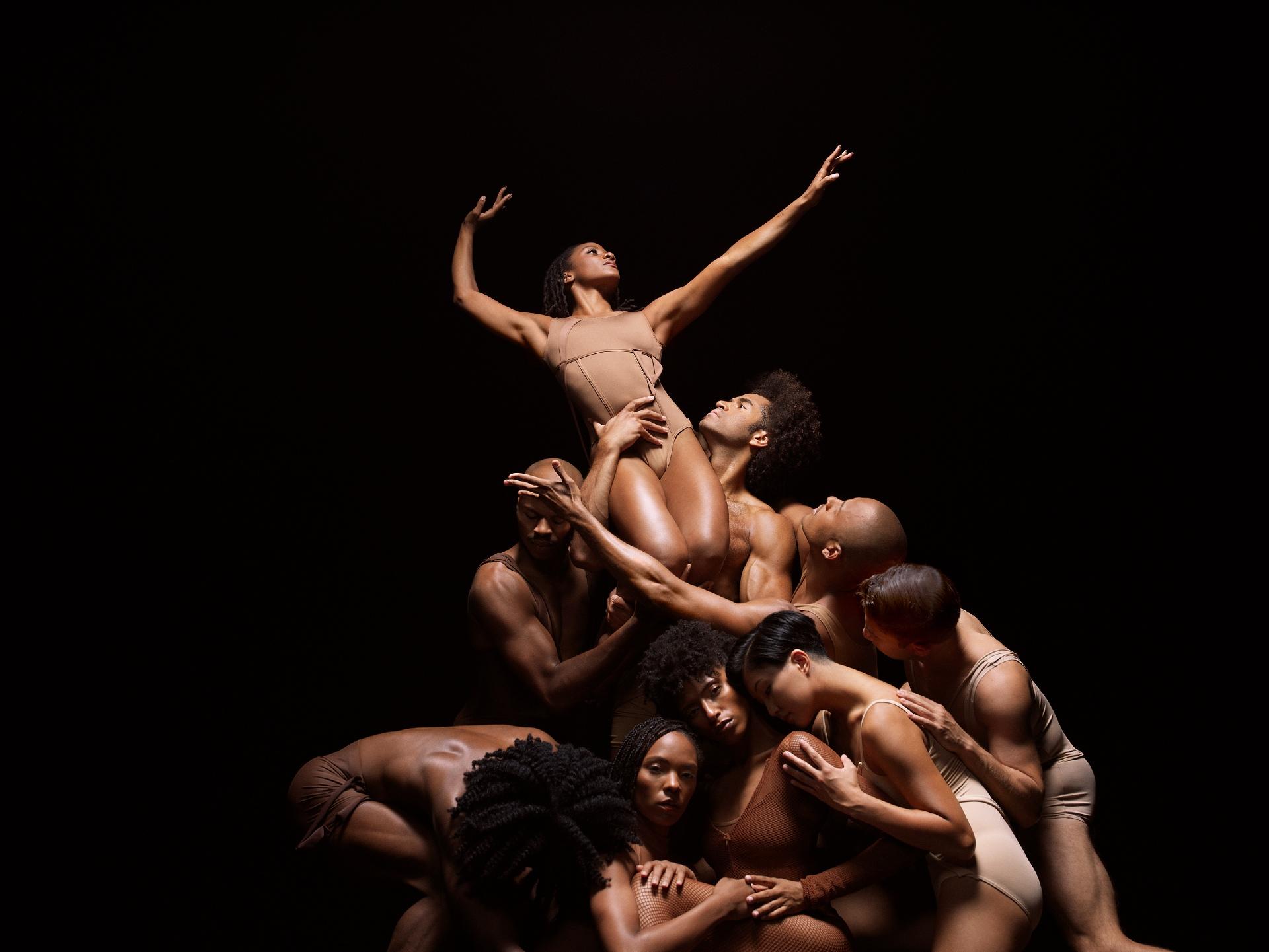 (Photo by Dario Calmese)
---
Events listed are subject to change. We recommend double-checking times and locations before you head out the door. Want to share your upcoming events with us for consideration in a future roundup? Send us an email.
---