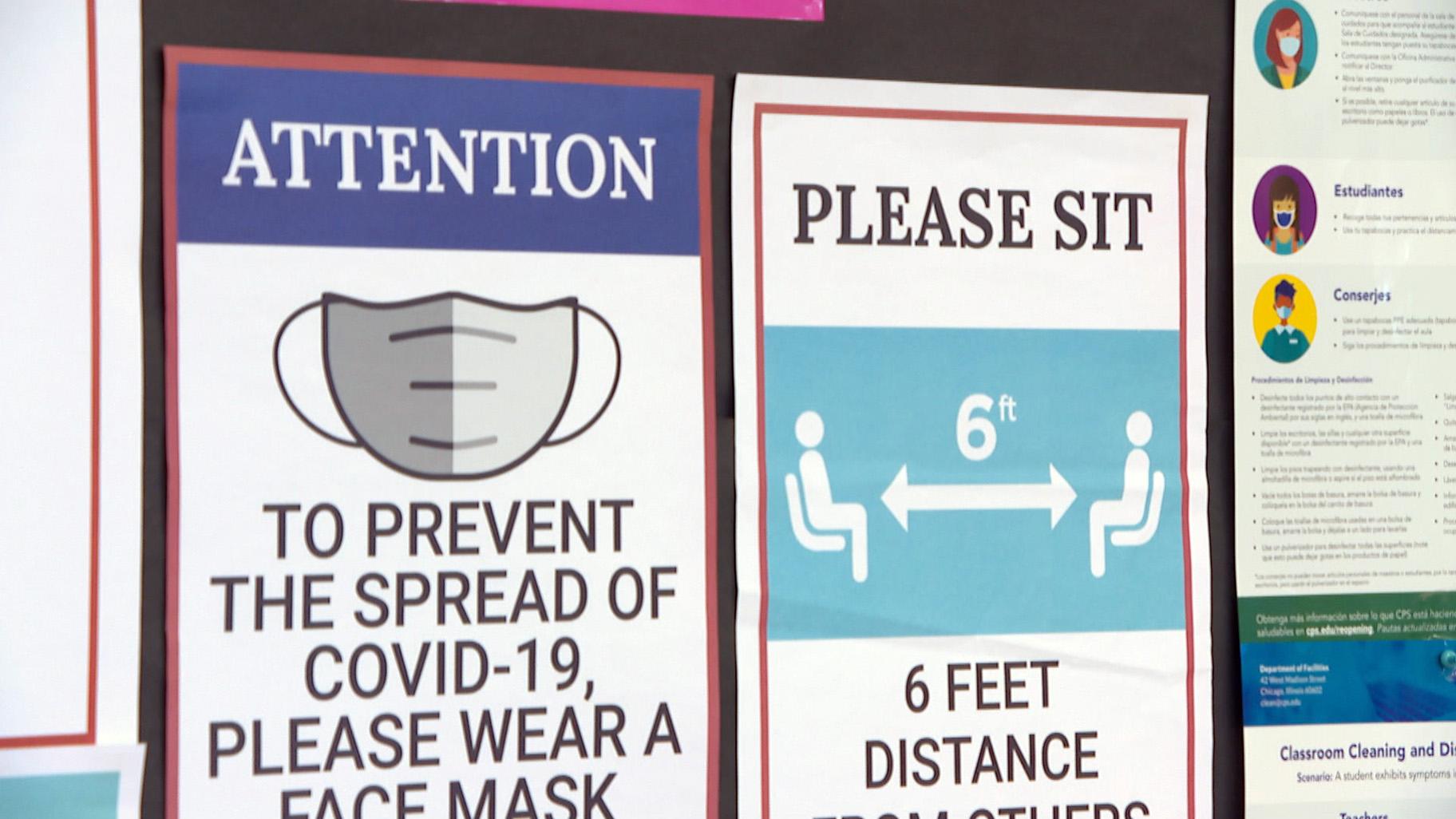 (WTTW News)
Chicago Public Schools suddenly changed the way it publicly reports positive COVID-19 cases in its schools not due to any "ill intent," but because some cases were possibly being reported multiple times and leading to inaccurate counts, city officials said Tuesday.
CPS has been criticized in recent days for not telling students and families that it changed the way it reports positive cases among students and staff in school on its online dashboard.
"There was no ill intent at all," CPS CEO Pedro Martinez said during a press conference Tuesday. "I think the goal was, can we just try to make sure we have more accurate data? But I think the unintended consequence was, well the answer is not (to) close off so much of the information."
The discrepancy was first noticed by CPS parent Jakob Ondrey who runs the CPS COVID-19 Dashboard Twitter account that tracks COVID-19 cases being reported at schools daily. They found that while the number of districtwide cases was increasing after winter break, the number of cases from individual schools were not following suit.
What changed is that CPS had begun reporting only cases that had been investigated and closed, instead of all open cases. Martinez blamed the district's reporting system, in part, saying that some positive tests were being reported multiple times.
He said that a student may be tested at their school, but then when they get a positive result at home a day or so later, their parents would notify CPS through its online portal, even though the district would already be aware of that positive result.
CPS earlier this week also said the change was made in order to provide a more accurate count of cases and "protect the privacy of our students and staff."
Ondrey published a statement this week saying he appreciated that CPS admitted to "their own lack of transparency," but added the district still needs to apologize for misleading families.
Martinez claimed the data found on the district dashboard does not affect how quickly CPS is working to quarantine or isolate those who test positive or are in close contact with someone who does.
"What I would be really worried about is if we were waiting for this to act," he said. "I'm not seeing that. I'm seeing the opposite. As soon as we're seeing the cases, regardless of the source, we are acting very, very quickly, (which is) why you're seeing so many children in quarantine."
Indeed, Martinez on Tuesday said CPS currently has its highest total number of kids in quarantine, at more than 19,400. An additional 809 staff members are also home in isolation or under quarantine.
Beginning Feb. 1, CPS will shorten the required quarantine time from 10 days down to five days, following guidance from the Centers for Disease Control and Prevention. Martinez had previously announced that change, but did not say when it would take effect.
CPS saw 2,278 new COVID-19 cases among students and 670 staff cases reported last week, and while the city may have passed its omicron peak earlier this month, Martinez believes CPS may have just hit its own peak last week.
"We're seeing a very, very sharp, steadily decline as we got toward the end of the (last) week and into the weekend," he said. "So, again, we're gonna be watching that for the rest of this week and then we'll be able to share that with you next week."
Contact Matt Masterson: @ByMattMasterson | [email protected] | (773) 509-5431
---