Big changes are afoot at the Shedd Aquarium.
The Shedd has announced that as it builds toward its centennial in 2030 it will undergo a $500 million transformation.
That transformation will be not only physical, encompassing major interior renovations to create immersive exhibits, but will also entail a transformation of mission — with more educational programming for Chicago school students and field-based research.
The Shedd is the third largest aquarium in the world and is home to more than 25,000 aquatic animals housed in tanks that contain five million gallons of water.
It  is also the "most attended cultural facility in Chicago" according to the Shedd's president and CEO Dr. Bridget Coughlin.
Despite losing some 200 visitor days to two pandemic shutdowns, Coughlin says that visitor numbers have rebounded strongly. Over the Martin Luther King Jr. holiday weekend the aquarium welcomed nearly 30,000 guests.
"It's really a demonstration that the public want to visit museums," says Coughlin.  "That there is a yearning to come and connect with nature, to look nature in the eye as we say and connect with aquatic life."
But while many visitors have returned, Coughlin says she is particularly looking forward to welcoming school students back once the latest omicron wave of the pandemic subsides.
"We wait for the day where we can have field trips and more onsite school groups and youth groups come, and we have every indication with our close contacts at CPS that that will happen," says Coughlin.
She says that approximately half of the $500 million Centennial Commitment announced last week will be dedicated to the revitalization and architectural restoration "of our beautiful beaux arts historic galleries."
Views previously blocked of the Chicago skyline and Lake Michigan will be opened up and a new science hub – consolidating five laboratories will be created.
And the galleries in which the animals are housed will be transformed.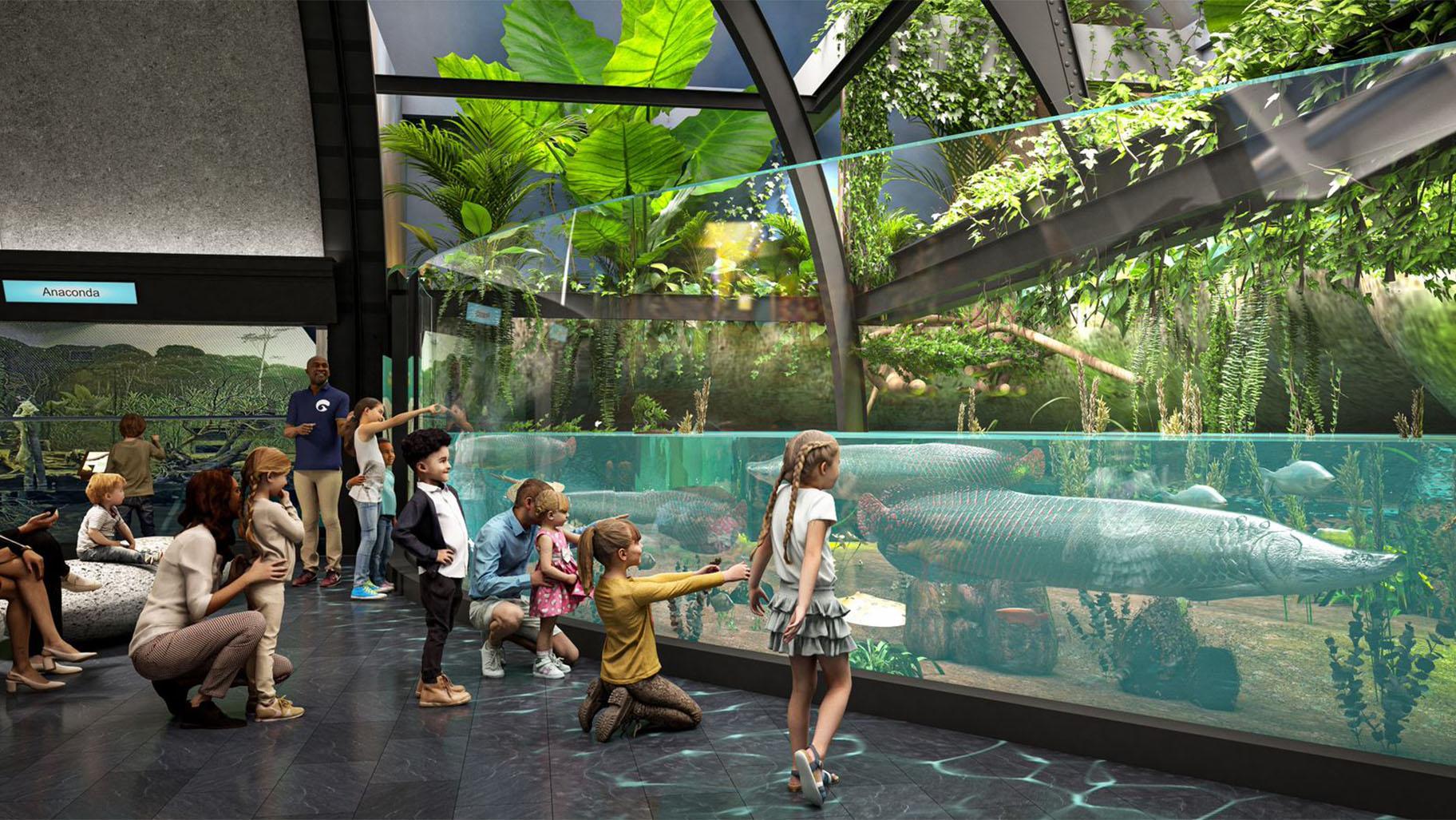 (Provided)
"We will have twice as much water in those habitats when we're done," says Coughlin. "Richer habitats for the animals to explore and a much more immersive and importantly participatory experience for our guests."
The Shedd also plans to deepen its connections to the local community and improve nearby natural habitats for aquatic animals.
"Now that might be the shoreline that they live in, it might be a neighborhood park… (it's about) really bringing that aquarium expertise and the aquarium experience and embedding it at the request of community partnership," says Coughlin.
As for the money that will fund this transformation, Coughlin says the first phase of the development, including "the onsite restoration and revitalization" of the aquarium is already 80% funded.
"The aquarium has always been very good at taking a measured approach to financing big strategic initiatives," says Coughlin. "And so in the subsequent years, through prudent use of our endowment funds, fundraising and cautious expenditure we will finance the remainder."
Coughlin hopes that ultimately, visitors to the aquarium will be changed by the experience and have a better understanding of the fragility of the Earth's ecosystems.
"And we hope that creates empathy. And we know once you are empathetic with an animal and you know their story, you will be moved to take action for these animals and you will leave the aquarium as an advocate. You will vote differently and live your life differently," says Coughlin. "We really want to change minds and change hearts through this new centennial experience."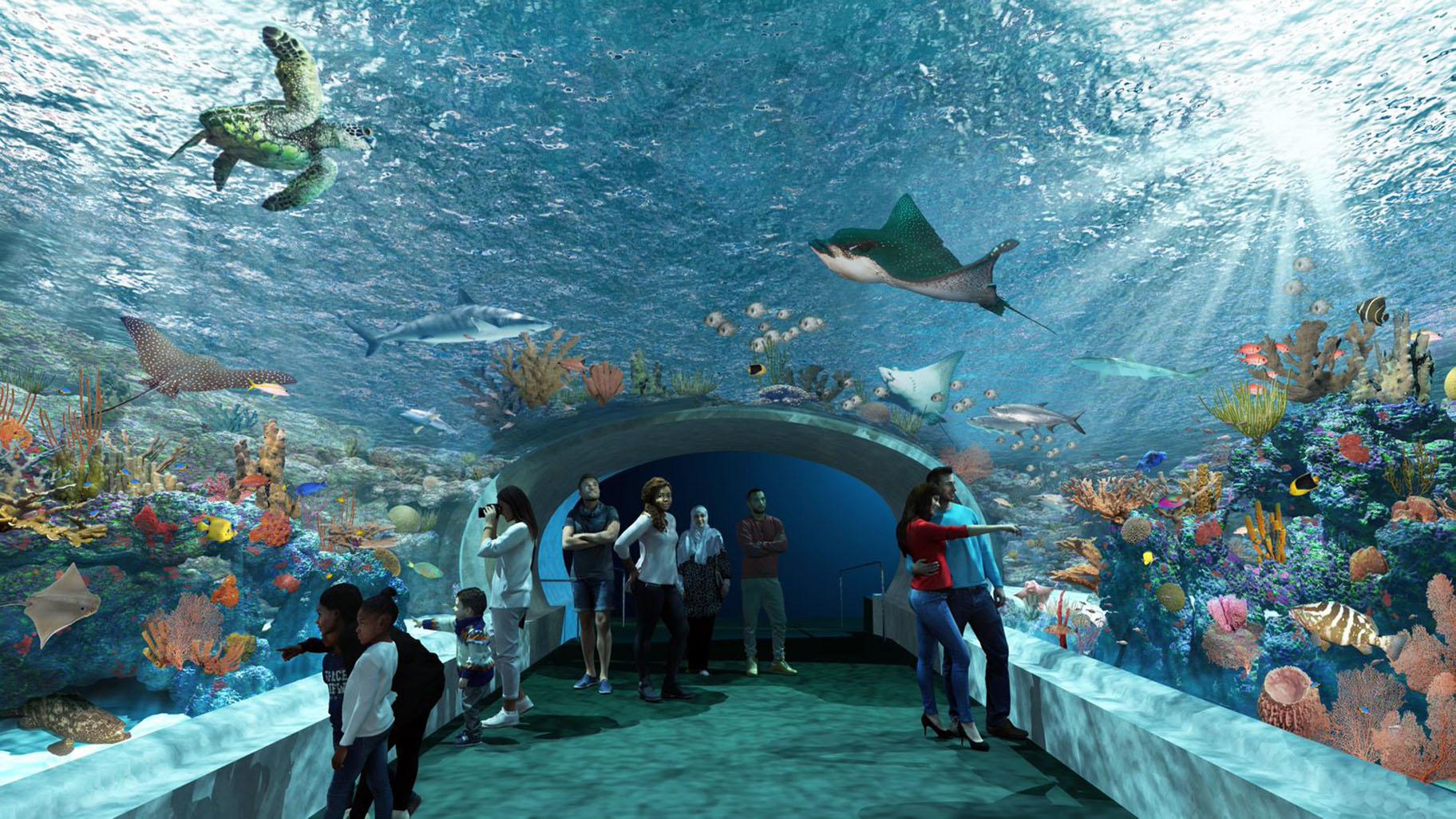 (Provided)
---