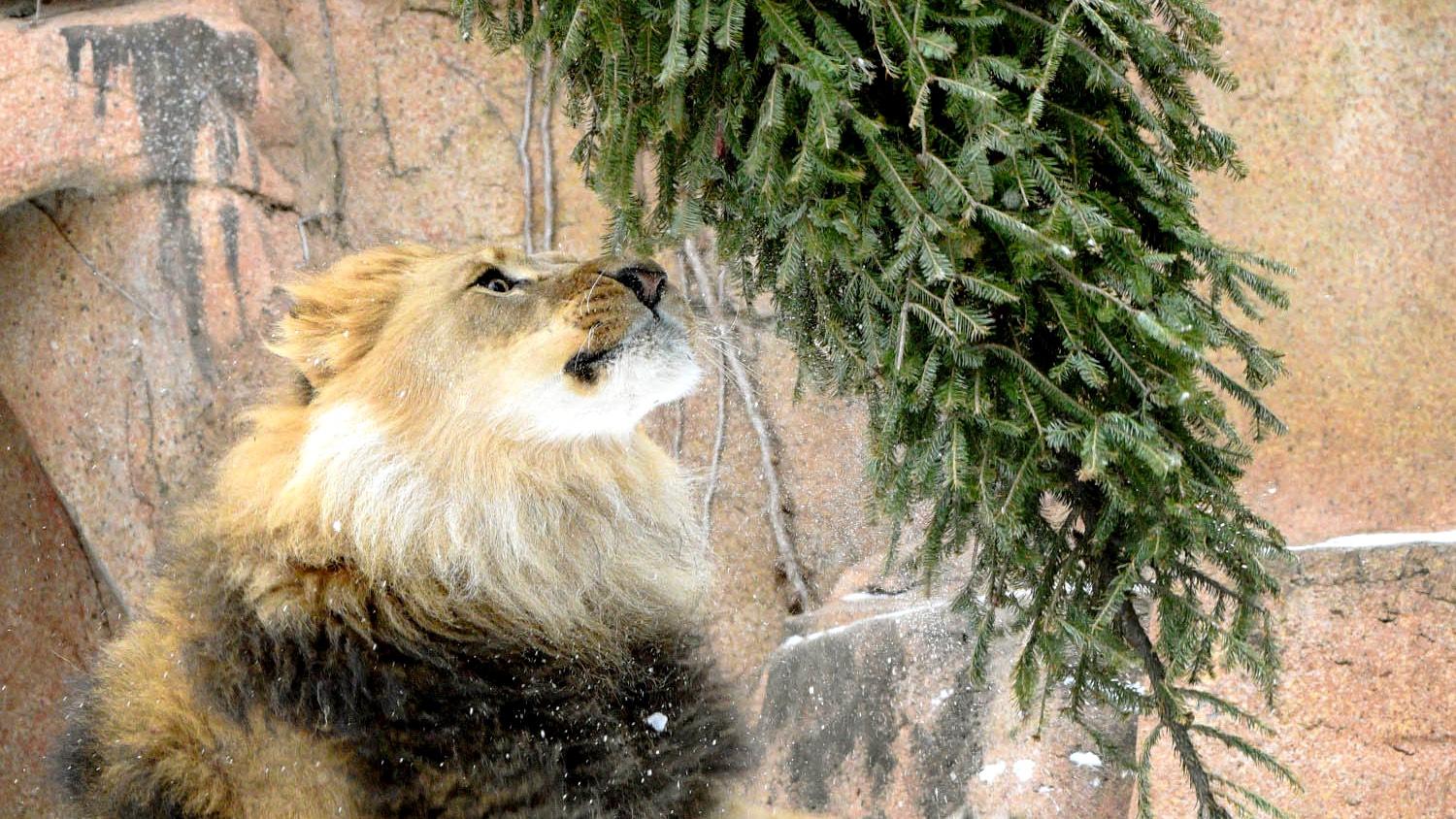 Want to see a lion turn into a kitten? Give it a plaything.
Brutus and Titus, Brookfield Zoo's 5-year-old African lions, were among the animals seen frolicking with Christmas trees Monday as the zoo came up with a unique way to recycle some of its 700 holiday firs.
Most of the trees will be shredded for mulch but some were used to shake up animals' routines. Fish were hung like ornaments for Hudson, the zoo's male polar bear; others found presents under their tree in the form of meat or bones. 
The zoo's African painted dogs could be seen pouncing on and dragging their trees like chew toys, bison used the bristly branches as a scrub brush, and, channeling their inner house cat, the lions raised their paws to bat around a hanging tree.
"Enrichment items" like the trees are used by staff to physically and mentally stimulate animals in the zoo's care, zoo officials said.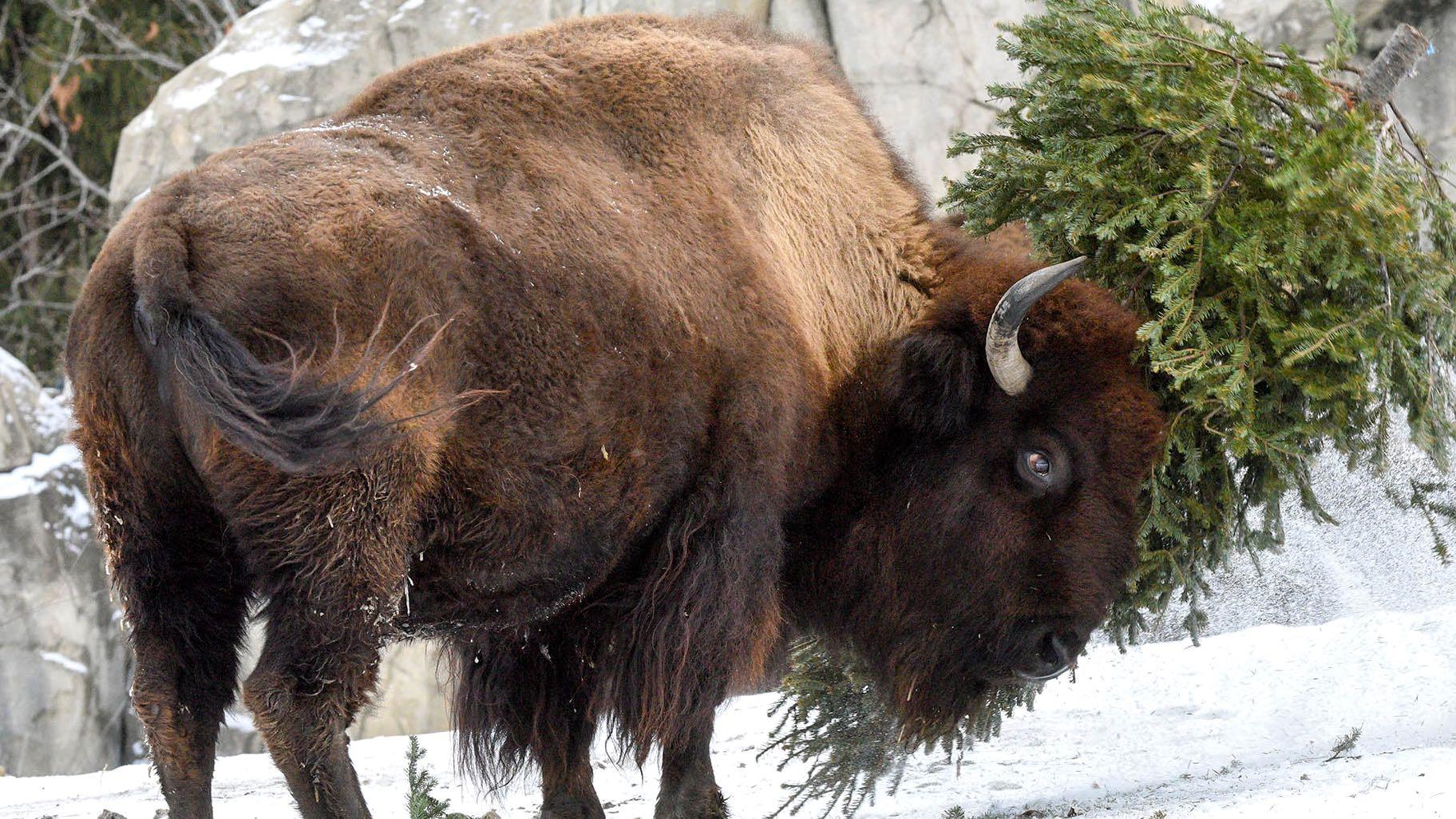 A bison at Brookfield Zoo enjoys a brush with a recycled Christmas tree. (Jim Schulz / CZS-Brookfield Zoo)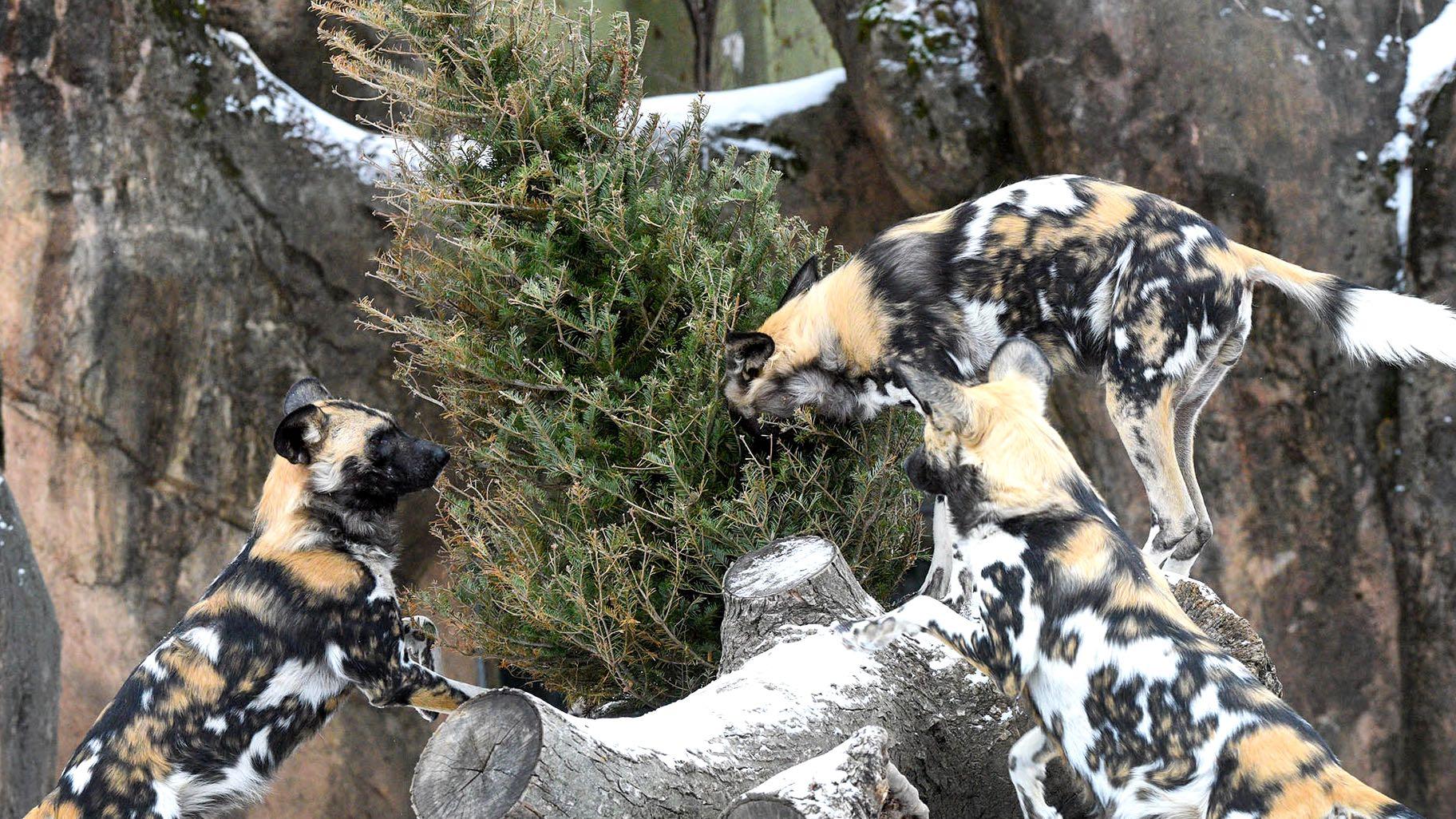 African painted dogs pounced on a recycled Christmas tree. (Jim Schulz / CZS-Brookfield Zoo)
---
Contact Patty Wetli: @pattywetli | (773) 509-5623 |  [email protected]