The number of new statewide COVID-19 cases took a dip Monday after multiple record daily case hauls last week.
A total of 19,237 new cases of COVID-19 were reported Monday, compared to record-breaking daily case numbers that exceeded 40,000 last week.
At the same time, hospitals across the state hover near capacity and Chicago Public Schools and the teachers union continue to debate safety measures around in-person learning.
According to the Illinois Department of Public Health's contact tracing data, schools are the highest potential exposure location. Schools make up 42.6% of potential exposure locations, with the "other" category at 9.29% and hospitals or clinics at 5.81%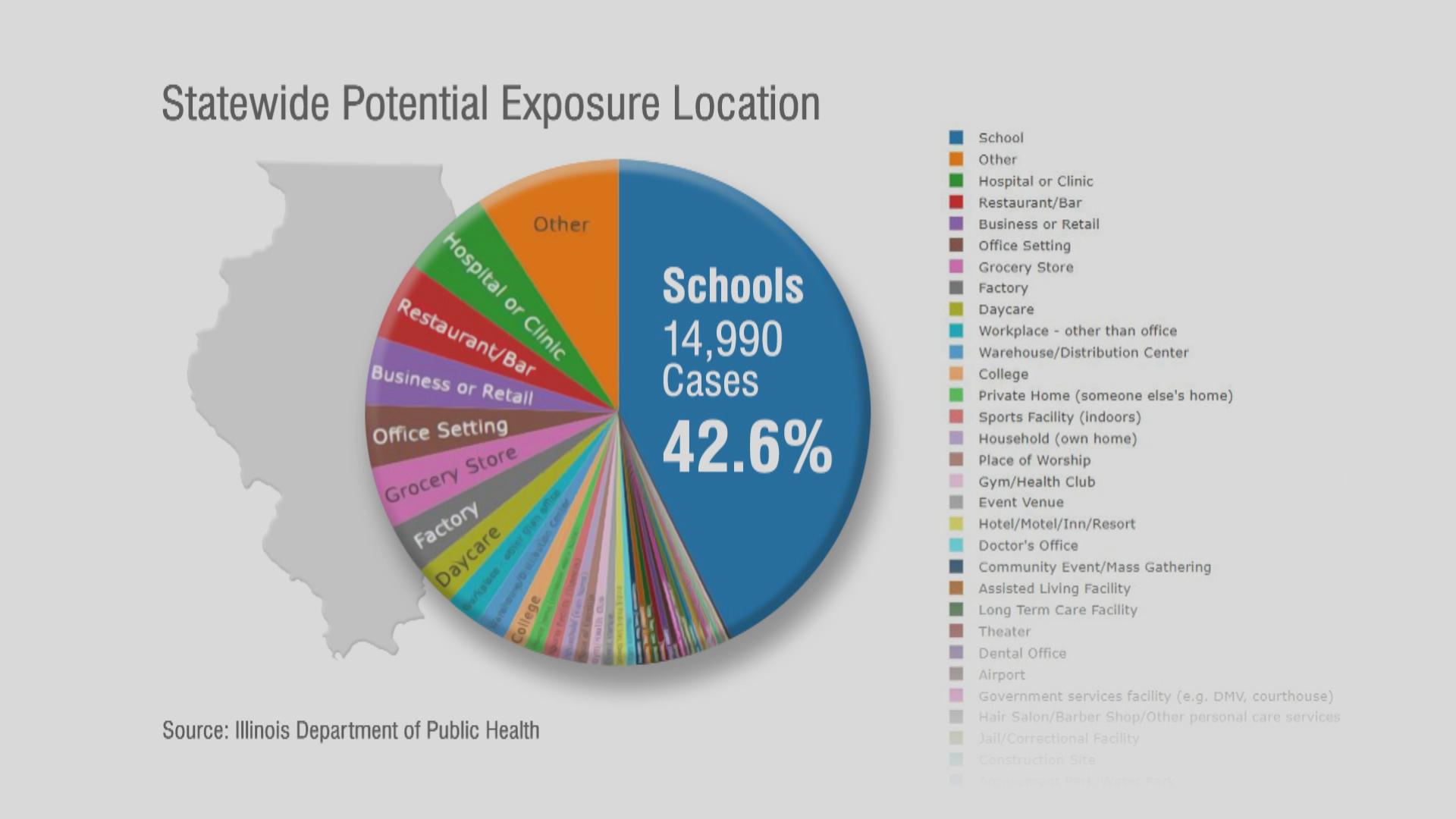 Source: Illinois Department of Public Health
Exposure locations are interpreted as places where COVID-19 exposure may have occurred and are not definitive determinations of exposure or outbreak locations. Also, the statewide data does not include Region 11, which is the City of Chicago's region.
Dr. Ngozi Ezike, IDPH director, said there are limitations to the data. For instance, if someone is asked where they've been in the days before exposure, the top two answers are work and school.
Ezike said the debate over the safety of in-person learning is nuanced. She pointed to educational and behavioral health losses when students aren't in school.
"I know that omicron is highly transmissible, but we have to think of the whole picture about what's at stake when the kids are not in school," Ezike said.
---