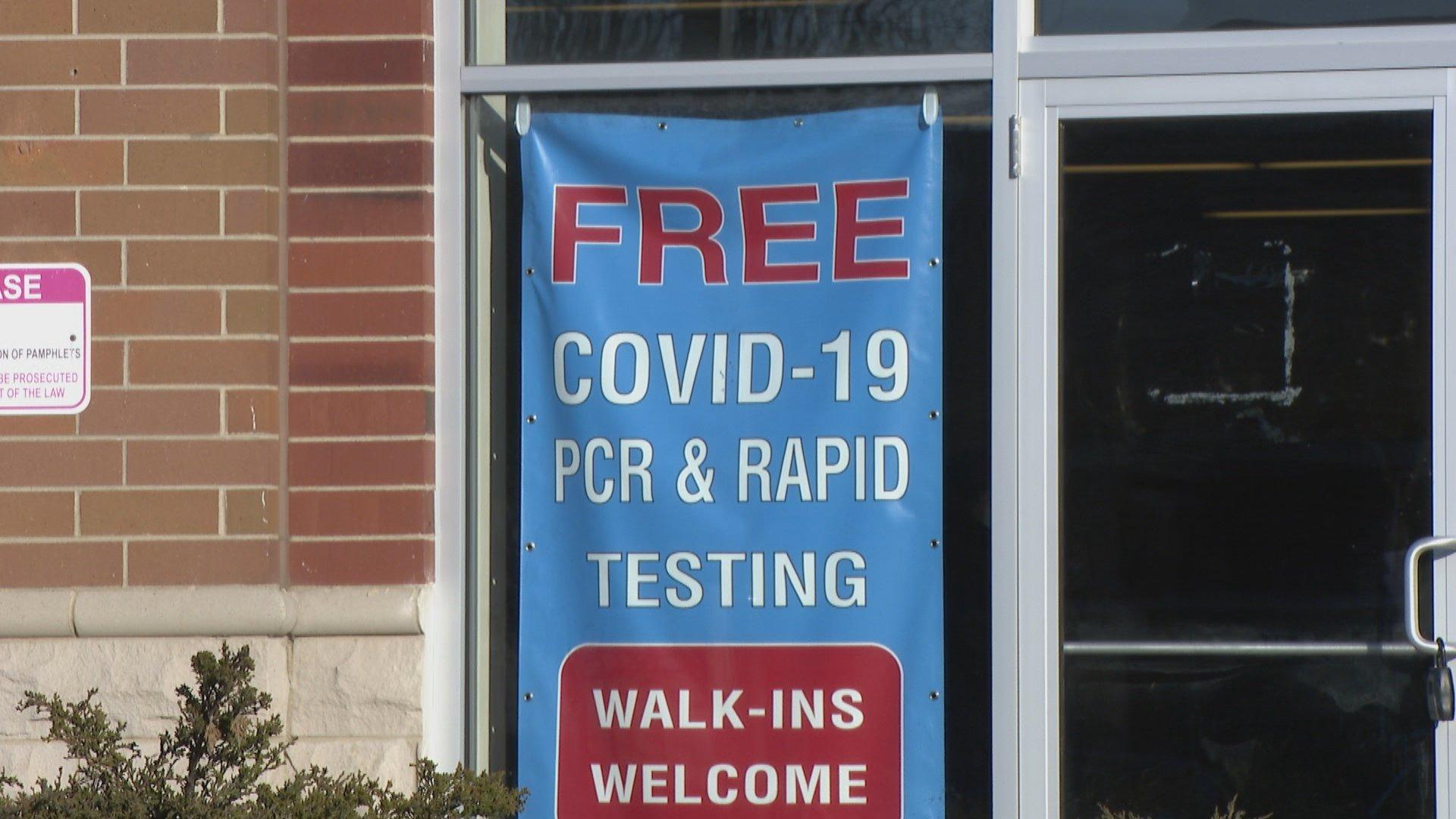 (WTTW News)
As a surge in confirmed COVID-19 cases and hospitalizations reached record levels, Gov. J.B. Pritzker said Monday he feared the worst was yet to come — with children younger than 5 at greatest risk because they are not yet eligible to be vaccinated against the deadly virus.
Approximately 6,300 people were hospitalized in Illinois with COVID-19 as of late Sunday, according to data from the Illinois Department of Health. Approximately 85% of those hospitalized because of COVID-19 are unvaccinated, while 95% of the approximately 1,100 people in intensive care are unvaccinated, Pritzker said.
There are now more people hospitalized in Illinois with COVID-19 than there were a year ago, before vaccines were widely available, Pritzker said.
"I fear the climb will continue" with the surge accelerated by post-holiday gathering infections, Pritzker said.
The number of children hospitalized with COVID-19 has tripled since the beginning of December, Pritzker said.
The soaring number of hospitalizations has left the number of intensive care beds for those experiencing emergencies like heart attacks and car crashes "frighteningly limited," Pritzker said. That prompted Pritzker on Thursday to ask hospitals to postpone non-emergency surgeries and other procedures to expand capacity for COVID-19 patients.
"It is frustrating and tragic that two years into the pandemic with multiple widely available and free life-saving vaccines that we are once again in this horrible position," Pritzker said.
The rising number of hospitalizations is pushing Illinois hospitals and their workforces to their limits, Pritzker said.
"I don't know how much more they can withstand," Pritzker said of hospital and health care workers.
While again urging Illinoisians to stay home if they are sick, wear a mask, get tested and vaccinated, Pritzker ordered no new measures designed to stop the spread of COVID-19 and ruled out opening field hospitals. 
"We do know how to prevent further spread of the disease," said Dr. Ngozi Ezike, the director of the Illinois Department of Public Health. "It is the same old, same old."
Hospitals across the state "are completely overwhelmed," Ezike said.
While Pritzker has praised Chicago Mayor Lori Lightfoot for requiring bars, restaurants and fitness centers to ask patrons for proof of vaccinations, the governor said he would not impose similar rules statewide. That is up to local health departments, he added.
In addition, Pritzker said he would not close schools to in-person instruction or limit the number of customers businesses can serve, despite the surge.
Contact Heather Cherone: @HeatherCherone | (773) 569-1863 | [email protected]
---