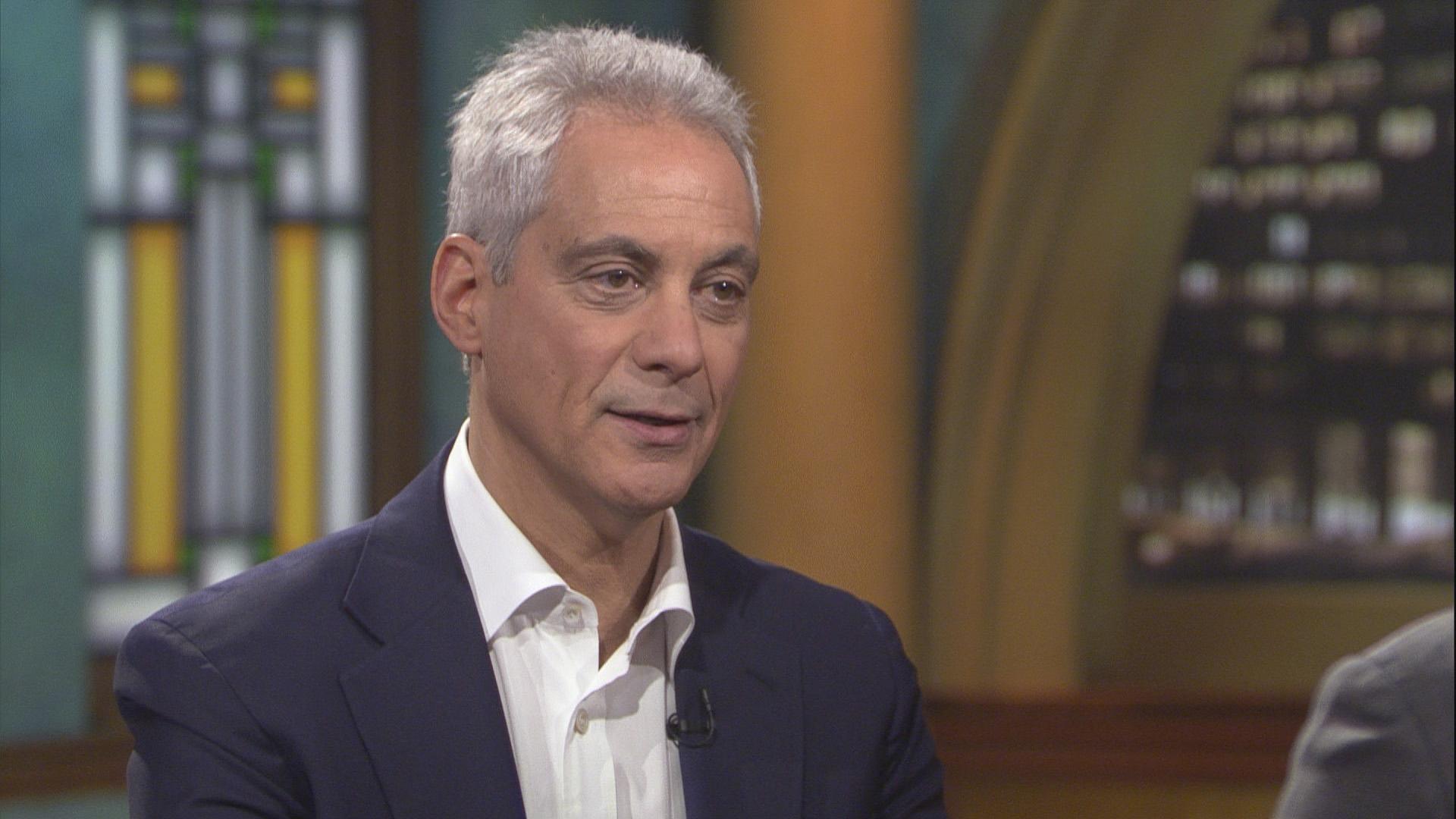 The U. S. Senate confirmed Rahm Emanuel's nomination to serve as President Joe Biden's ambassador to Japan early Saturday morning — without the support of three progressive Democratic senators.
The 48-21 vote returns the former Chicago mayor to public life more than three years after he announced he would not run for a third term in office amid the continuing uproar over the murder of 17-year-old Laquan McDonald by a Chicago Police officer in 2014.
Massachusetts U.S. Sen. Elizabeth Warren joined two of her Democratic colleagues — U.S. Sen. Ed Markey (D-Massachusetts) and U.S. Sen. Jeff Merkley (D-Oregon) — in voting against Emanuel. 
While dissenting votes from three Democratic senators would be enough to tank nearly any other nomination made by Biden in the U.S. Senate, Emanuel's bid to become the United States' representative succeeded with the support of eight Republican senators. They were Sens. Roy Blunt of Missouri, Susan Collins of Maine, Chuck Grassley of Iowa, Bill Hagerty of Tennessee, Ben Sasse of Nebraska, Dan Sullivan of Alaska, John Thune of South Dakota and Todd Young of Indiana.
U.S. Sen. Dick Durbin (D-Illinois) said Emanuel — known for his love of political combat and refusal to mince words — would be a "strong voice for America in Japan."
"Rahm Emanuel has a lifetime of public service preparing him for this role," Durbin said in a statement.  "Japan is an important strategic partner in Asia, particularly in light of our continued challenges from China.  I have no doubt Rahm will be a strong voice for America in Japan."
Before becoming Chicago mayor in 2011, Emanuel served as chief of staff to President Barack Obama while Biden served as his vice president. Emanuel also served as an aide to former President Bill Clinton, and represented the North Side of Chicago in the U.S. House of Representatives.
Emanuel said in a statement he was "humbled and appreciative of President Biden's confidence he has placed in me and grateful for the Senate's bipartisan support."
Emanuel said his confirmation "strengthens our shared democratic values."
"As ambassador, I will work tirelessly to deepen our ties as our countries confront common challenges," Emanuel said. "While Chicago will always be home, Amy and I look forward to this next chapter in Japan."
One of the most progressive members of the Senate, Merkley was the only member to publicly oppose Emanuel's nomination, saying the former mayor's handling of McDonald's fatal shooting and its aftermath was disqualifying.
Progressive lawmakers in Chicago, Springfield and Washington, D.C. said Emanuel's handling of the shooting and its aftermath made him unfit to represent the United States on the international stage.
During his confirmation hearing, Emanuel, who served as Chicago's mayor for eight years, said he did not fully understand the depth of mistrust and anger felt by Black and Latino Chicagoans toward the Chicago Police after McDonald's murder, and acknowledged he struggled to respond to those concerns while protecting the integrity of the probe into the shooting.
"There's not a day or a week that has gone by in the last seven years I haven't thought about this and the what-ifs and the changes and what could have been," Emanuel said. "A grave tragedy occurred seven years ago. And that tragedy sits with me, as it has, every day and every week for the last seven years."
Emanuel's bid to return to the national and international stage was boosted by former Inspector General Joseph Ferguson who told senators that there was no evidence Emanuel covered up McDonald's murder.
Contact Heather Cherone: @HeatherCherone | (773) 569-1863 | [email protected]
---