Many immigrants dream of owning and operating a small business. A Chicago-based photographer has a personal understanding of immigration, and he has spent years documenting small businesses. He calls his project "Immigrant Owned," and it's about to be expanded in a big way. 
TRANSCRIPT
Marc Vitali: In Pilsen, a photographer revisits a bakery he knows well.
Jonathan Castillo, photographer: Immigrant-owned business are as American as it gets.
Largely the people doing this kind of work and still taking a risk and opening up a small business are immigrants, people that are new to the country, and it is very much that American dream, which for many people is alive and well and at the same time it's still got that very risky element, you know? Many businesses that I've been to and photographed, I went back later, and they're not there. They're closed.
Vitali: He makes portraits of the people – and the places.
Castillo: I'll go into a store that catches my eye and go in, look around, introduce myself and tell them a little about my project and ask a little about the history of their business.
It's almost like being invited into someone's home, depending on how people decorate their shops and the way families exist in those spaces.
If we lose that, it's all going to be Dunkin Donuts and Starbucks, and it's just gonna suck, y'know?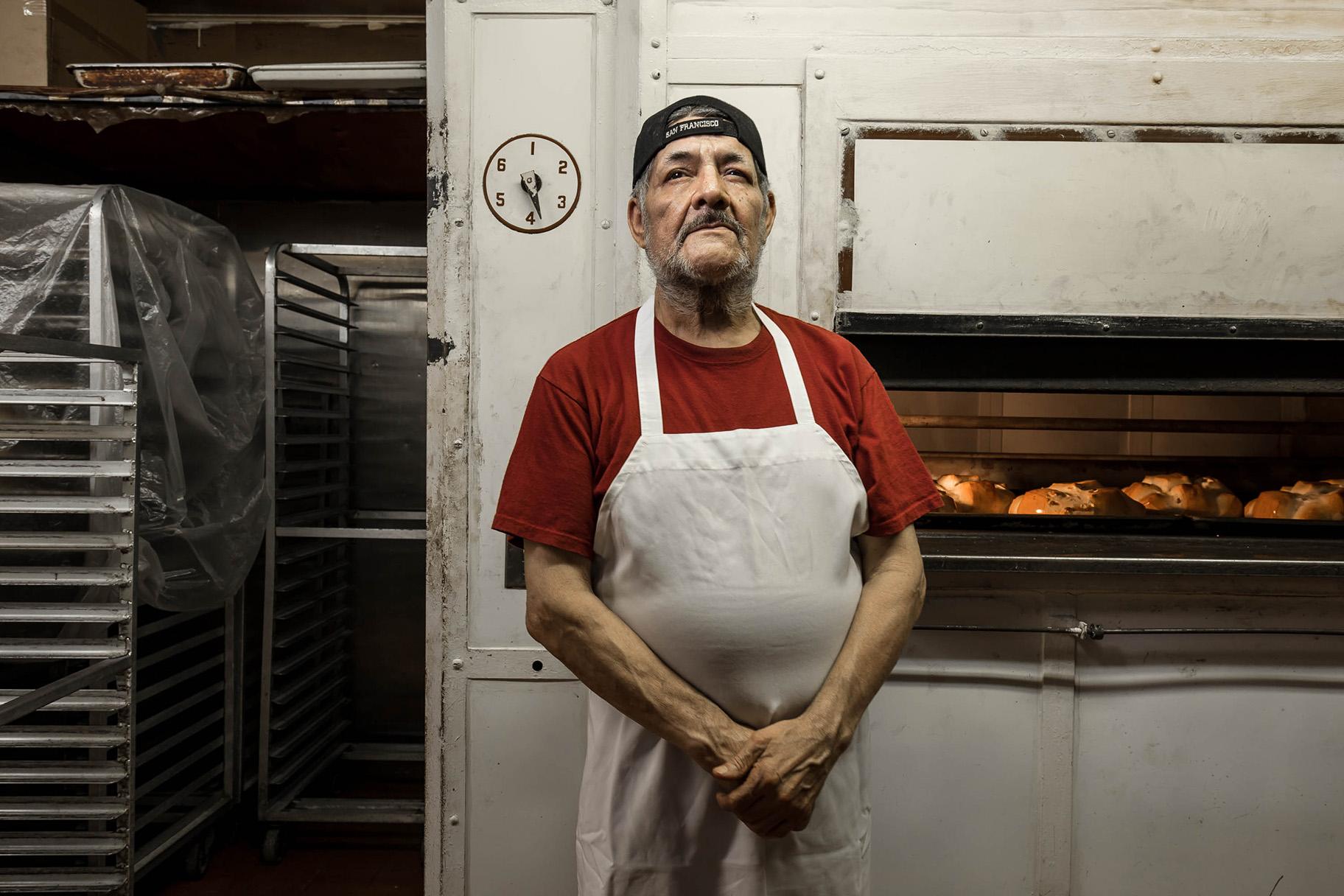 (Credit: Jonathan Michael Castillo)
Vitali: Jonathan Castillo's other projects have included documenting car culture in Southern California.
And an early effort — photographing the action at a paintball course that he managed in his native Los Angeles.
Now an adjunct professor at Columbia College, Castillo had modest beginnings.
Castillo: My grandmother definitely has some stories. She came into the country undocumented, was deported several times and kept coming back, basically was really determined to just have her life here.
My dad had a small business so while he technically isn't an immigrant himself, he's the child of immigrants.  He had a little computer store when I was growing up, so I used to spend a lot of time in my dad's storefront. I'd get out of school, hang out in the shop till late at night, do my homework there.
So I do have affinity for these kind of spaces, just growing up in one. 
Vitali: Castillo's work will be on view in large format at O'Hare Airport when the Terminal 5 expansion is completed.
He's now in the fifth year of this ongoing series.
Castillo: Overall I think the project is a celebration of the contribution of immigrants to the city as a whole and to the fabric of the many unique different communities we have, the different neighborhoods we have in the city.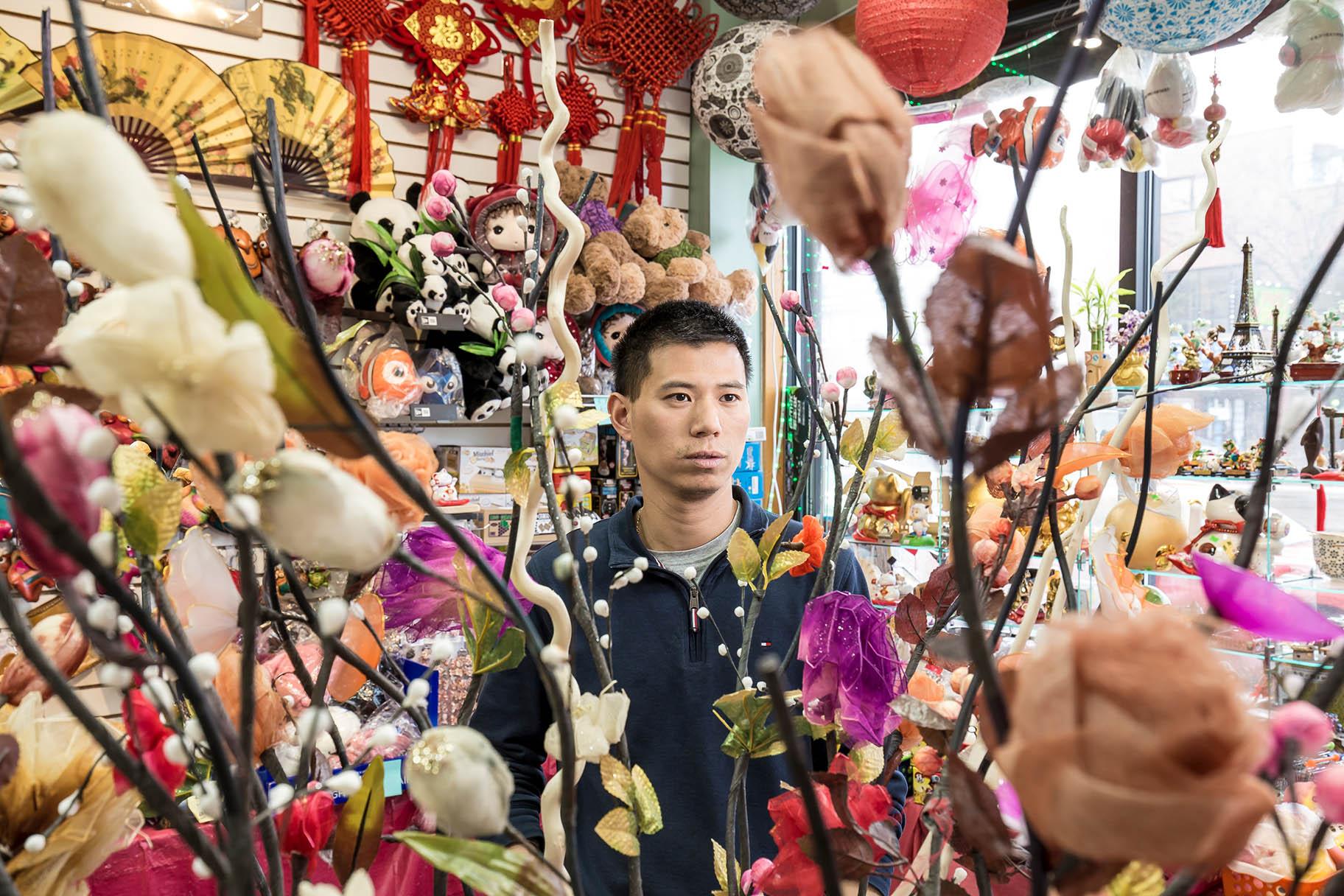 (Credit: Jonathan Michael Castillo)
More on this story:
Highlights of Jonathan Castillo's photography project "Immigrant Owned" will be unveiled at O'Hare later in the New Year. You can see more of his photography on his website, www.jonmichaelphoto.com.
Note: this story will be updated with video.
---