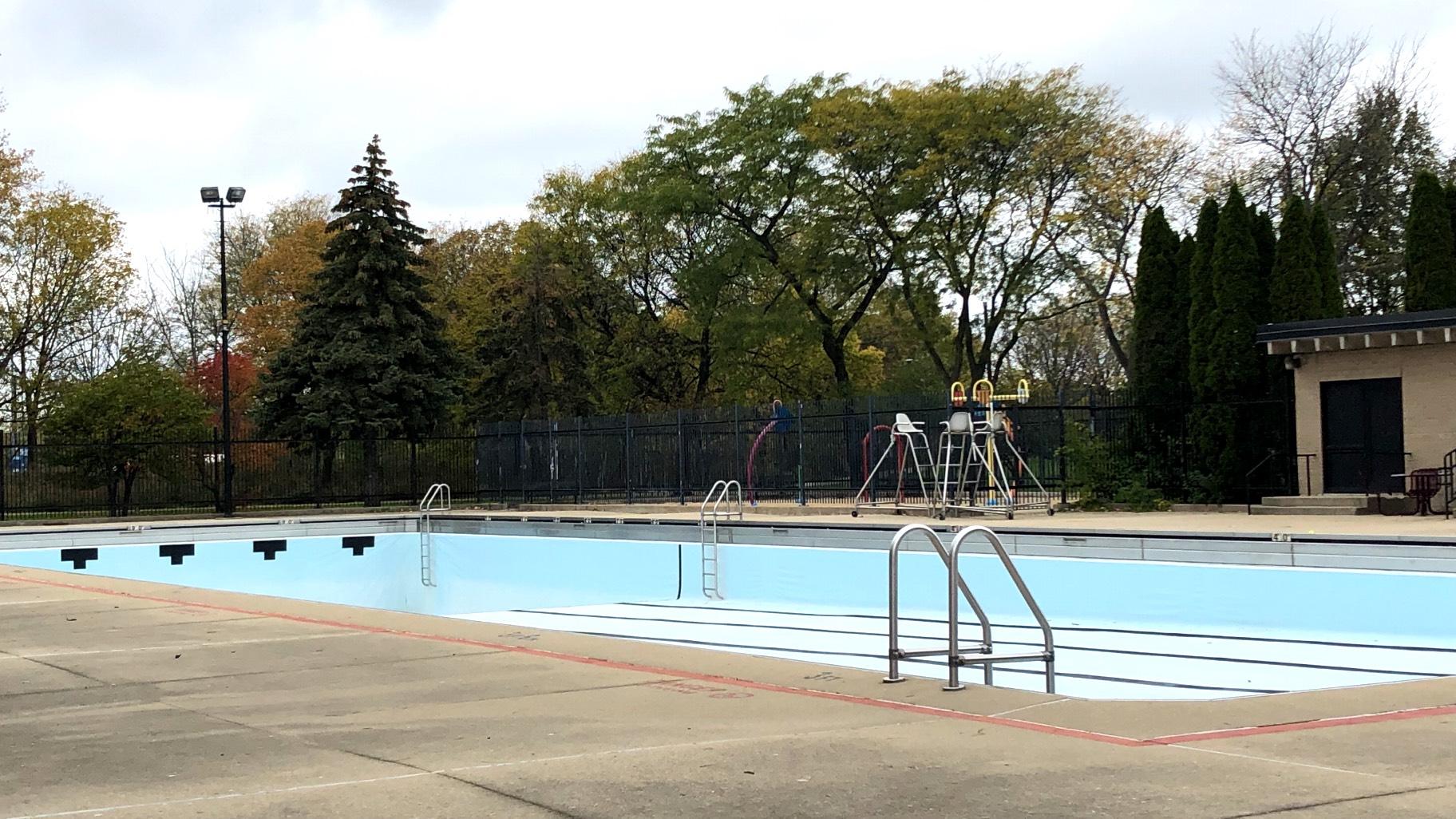 River Park, in Lincoln Square. (Patty Wetli / WTTW News)
"The investigatory work is important, but training is the bedrock for prevention," said Commissioner Don Edwards. "Has the training budget been increased?"
Rosa Escareño, Park District interim general superintendent and CEO, responded that the new office wouldn't bear the burden alone, but that departments across the agency would be contributing to the effort to create a safe workplace.
"We are not waiting" on the new office or its staffers, Escareño said.
Already plans have been put into motion to delay the start of winter aquatics programming for two weeks in January in order to allow intensive training within the district's aquatics division, which has been at the center of the abuse allegations.
Shifting the agency's culture, repairing its reputation and regaining trust among staff and patrons is such a priority, Escareño said, she won't hesitate to come before the board and ask for additional resources if needed.
Underscoring the importance of the accountability office was the news that a former Park District supervisor was arrested for the second time on charges of allegedly sexually assaulting an underage park district lifeguard.
The mishandling of abuse complaints ultimately led to the resignations of Mike Kelly, long-time Park District CEO and general superintendent, and Avis LaVelle, board president. 
"We are facing a critical moment at the Park District and we must rise to the occasion to enact real change," Escareño said in a statement.
The full 2022 budget of $510.9 million brings programs and services back to pre-pandemic levels. It holds the line on program fees but does include a property tax increase that officials said would cost the average homeowner an additional $4 per year.
Contact Patty Wetli: @pattywetli | (773) 509-5623 |  [email protected]
---