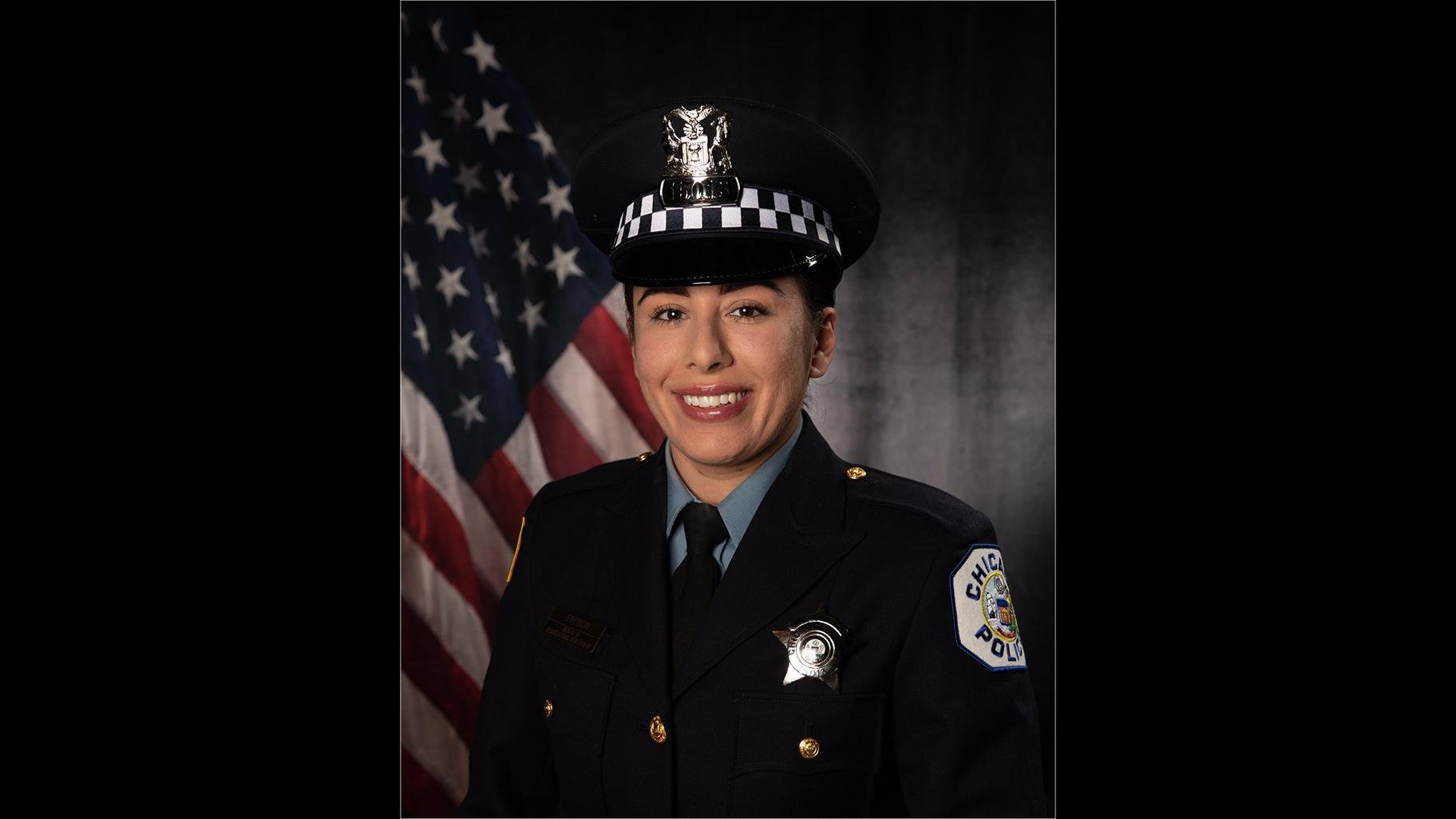 Chicago police Officer Ella French (@TomAhernCPD / Twitter)
The decision to recommend a suspension for slain Chicago officer Ella French was the "height of tone-deafness," Mayor Lori Lightfoot said Friday, two days after a police watchdog agency issued disciplinary recommendations for those involved in the 2019 raid at Anjanette Young's home.
Lightfoot said the Civilian Office of Police Accountability could have "taken different actions" this week rather than releasing the report, completed in April, which recommended French be disciplined for her conduct in February 2019 even though she was killed in the line of duty this past August.
"As we all know, painfully, Ella French gave her life in service to the city," the mayor said during an unrelated press conference Friday. "It is disappointing to me in light of that fact, in light of her passing that COPA still felt the need to include her name and a recommendation for discipline."
French was killed and her partner seriously wounded in a shooting after they pulled over a vehicle in West Englewood on Aug. 7. Emonte Morgan and his brother Eric have since been arrested and charged with her murder.
Back in February 2019, French was one of the officers on scene during the botched raid that left Anjanette Young handcuffed while naked and pleading for help. In its report, COPA recommended significant suspensions or termination for three of the officers on scene.
It also recommended shorter suspensions for five other officers who were at the raid. In its report, COPA found French "failed to timely activate her body-worn camera and failed to document the detention and search" of a man at the scene. After French's death, Young herself maintained that French was the only officer involved in the raid who showed her any "dignity or respect."
In a statement Friday afternoon, Police Superintendent David Brown called French "a hero" and said that COPA's decision not to redact her name from the report was "unnecessarily insensitive."
"We will remember Officer French by her kindness and dedication to the people of Chicago," Brown said. "We will forever remember and honor the legacy of service and courage she left behind."
French's brother Andrew told WGN the recommendation was "disgraceful" and "disrespectful to her name." Lightfoot on Friday said: "It just doesn't make sense that COPA made this decision."
A COPA spokesman did not immediately respond to a WTTW News request for comment Friday.
Lightfoot's displeasure with the decision could complicate the bid of interim Administrator Andrea Kersten to lead the agency charged with investigating police misconduct.
Kersten said during the September hearing on the agency's budget — which drew raves from the hard-to-impress Budget Committee Chair Ald. Pat Dowell (3rd Ward) — that she wanted the job on a permanent basis.
Kersten replaced Sydney Roberts in May, when she resigned after weeks of withering criticism from the mayor that COPA had mishandled a number of probes, including their investigation of the raid at Young's home, which took 16 months.
Heather Cherone contributed to this report.
Contact Matt Masterson: @ByMattMasterson | [email protected] | (773) 509-5431
---