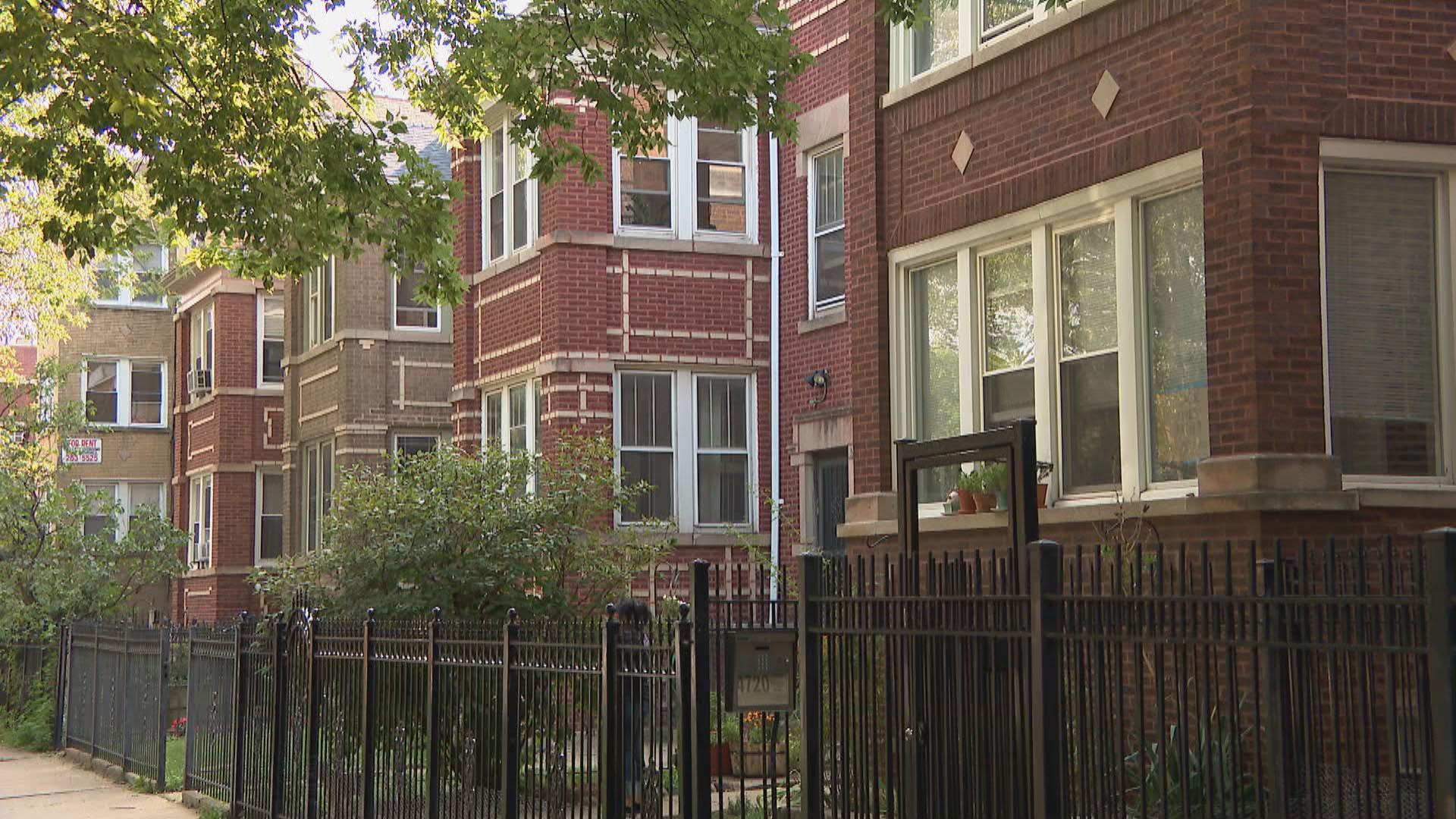 (WTTW News)
Mayor Lori Lightfoot's proposal to hike property taxes by $76.5 million cleared a key hurdle Thursday, with the City Council's Finance Committee advancing the mayor's $16.7 billion spending plan to the full City Council.
The committee approved the property tax increase on a 19-12 vote.
The 12 alderpeople who voted against the property tax were: Brian Hopkins (2nd Ward); Anthony Beale (9th Ward); Patrick Daley Thompson (11th Ward); Marty Quinn (13th Ward); Ed Burke (14th Ward); Raymond Lopez (15th Ward); Matt O'Shea (19th Ward); Silvana Tabares (23rd Ward); Gilbert Villegas (36th Ward); Nicholas Sposato (38th Ward); Brendan Reilly (42nd Ward) and Debra Silverstein (50th Ward).
The increase in the levy includes $22.9 million to cover an increase in the cost of living, which was approved by the City Council as part of the 2021 spending plan.
Another $25.5 million will be used to start paying off the $1.4 billion the City Council agreed to borrow as part of the 2021 spending plan to repair Chicago's crumbling streets, sidewalks, bridges and shoreline.
Another $28.6 million in revenue will flow into the city's coffers from the property tax paid by newly constructed homes and businesses.
The total proposed increase will add $38 per year to the tax bill for the owner of a home worth $250,000, according to city officials. Last year, the City Council approved a $93.9 million increase, which translated into an increase of $56 per year for a home worth $250,000.
The committee also endorsed the mayor's plan to borrow $660 million to fund her Chicago Recovery Plan, which proposes spending a total of $1.9 billion on a host of priorities championed by progressives, including affordable housing, mental health, violence prevention, youth job programs and help for unhoused Chicagoans.
That proposal faced turbulence after some members of the Finance Committee said they wanted to see a detailed list of projects that would be paid for with those borrowed funds.
However, the city has only identified "buckets" that the borrowed funds would be spent on.
"You guys owe it to us to let us know what these projects are," said 10th Ward Ald. Susan Sadlowski Garza, a close ally of the mayor.
But that opposition dissipated after Budget Committee Chair Ald. Pat Dowell (3rd Ward) reminded members of the committee they were sent the city's still under development plan on Sept. 27, even though it was not provided to members of the public or the news media.
Read the full list sent to members of the Chicago City Council.
After a short recess, only Beale, Lopez and Burke voted against the borrowing.
In addition, Lightfoot's proposal sets aside $1.3 billion, or about 68% of the city's share of federal relief funds, to cover the cost of providing city services and paying city workers between 2020 and 2023 to make up for revenue lost as a result of the economic collapse triggered by the pandemic.
The committee also advanced the city's revenue ordinance, which sets the fines and fees charged by the city. Drivers caught going between 6 mph and 9 mph more than the speed limit by speed cameras near Chicago parks and schools will continue to get hit with $35 tickets, despite multiple attempts by Beale to roll that year-old change back.
However, Chicagoans who get a ticket for failing to get a city sticker will have that fine waved if they purchase a city sticker, under the mayor's proposal.
The next test for Lightfoot's budget will come at 1 p.m. Friday, when the Budget and Government Operations Committee meets to consider the spending plan.
Progressive City Council members have vowed to push on Friday for an up-or-down vote on a series of budget amendments they introduced to increase spending on public mental health clinics and expand affordable housing while cutting the budget for the Chicago Police Department.
Contact Heather Cherone: @HeatherCherone | (773) 569-1863 | [email protected]
---